Saddleback Show: The talking points for the trade
You've still both today and tomorrow to head along to the Saddleback house show, but on the off chance you can't make it away from the shop, CyclingIndustry.News rounds up some of the key talking points:
Troy Lee Designs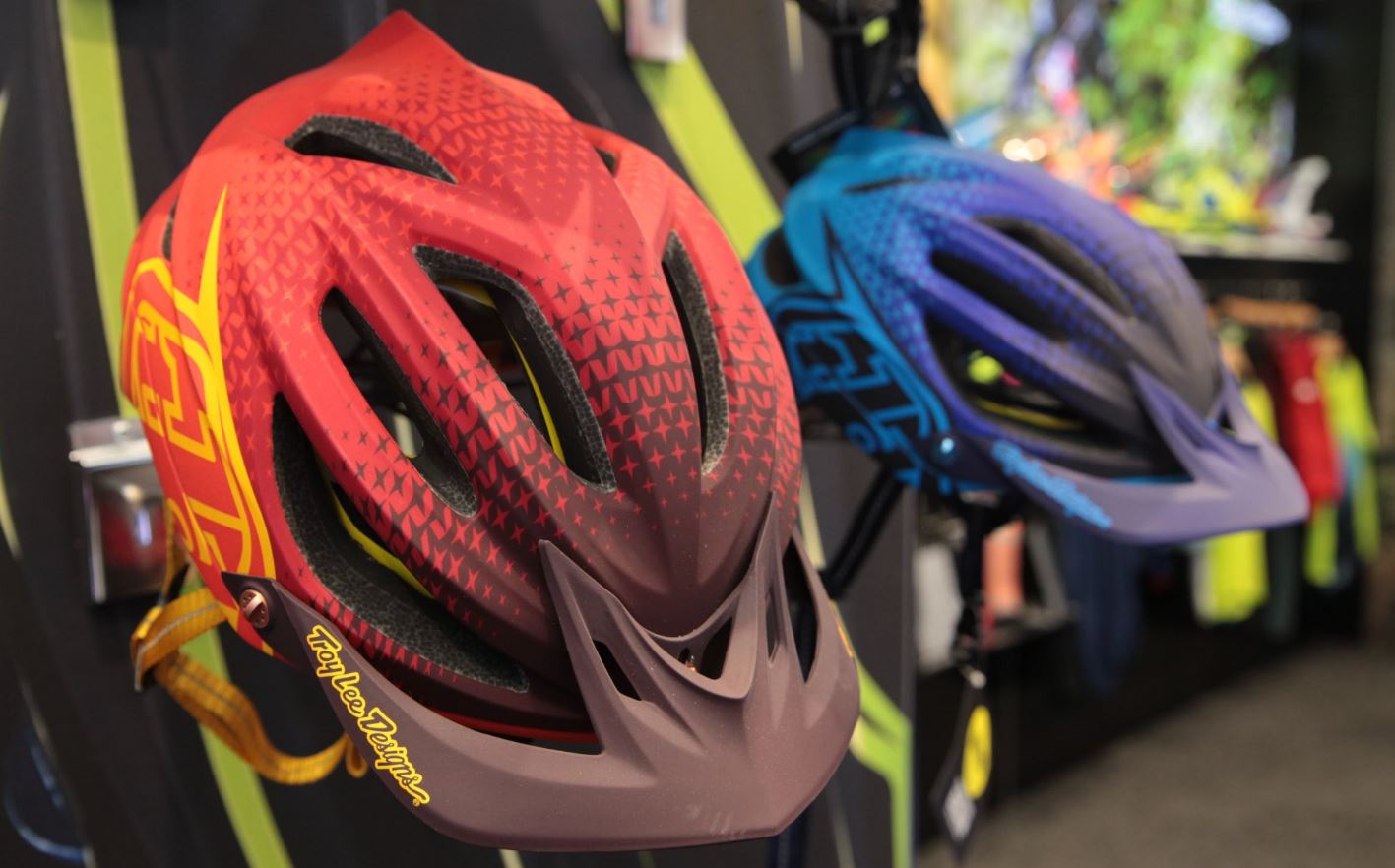 With everything bar shorts and selected helmets now in stock in the Yate warehouse, Saddleback is ready to roll with Troy Lee.
Key for 2017 will be the A2 MIPS,  a helmet described by Troy Lee as "an industry first in safety and performance." It's not bad on price either, coming in at £140 and allowing its predecessor, the MIPs-clad A1, to dip from £160 down to £110.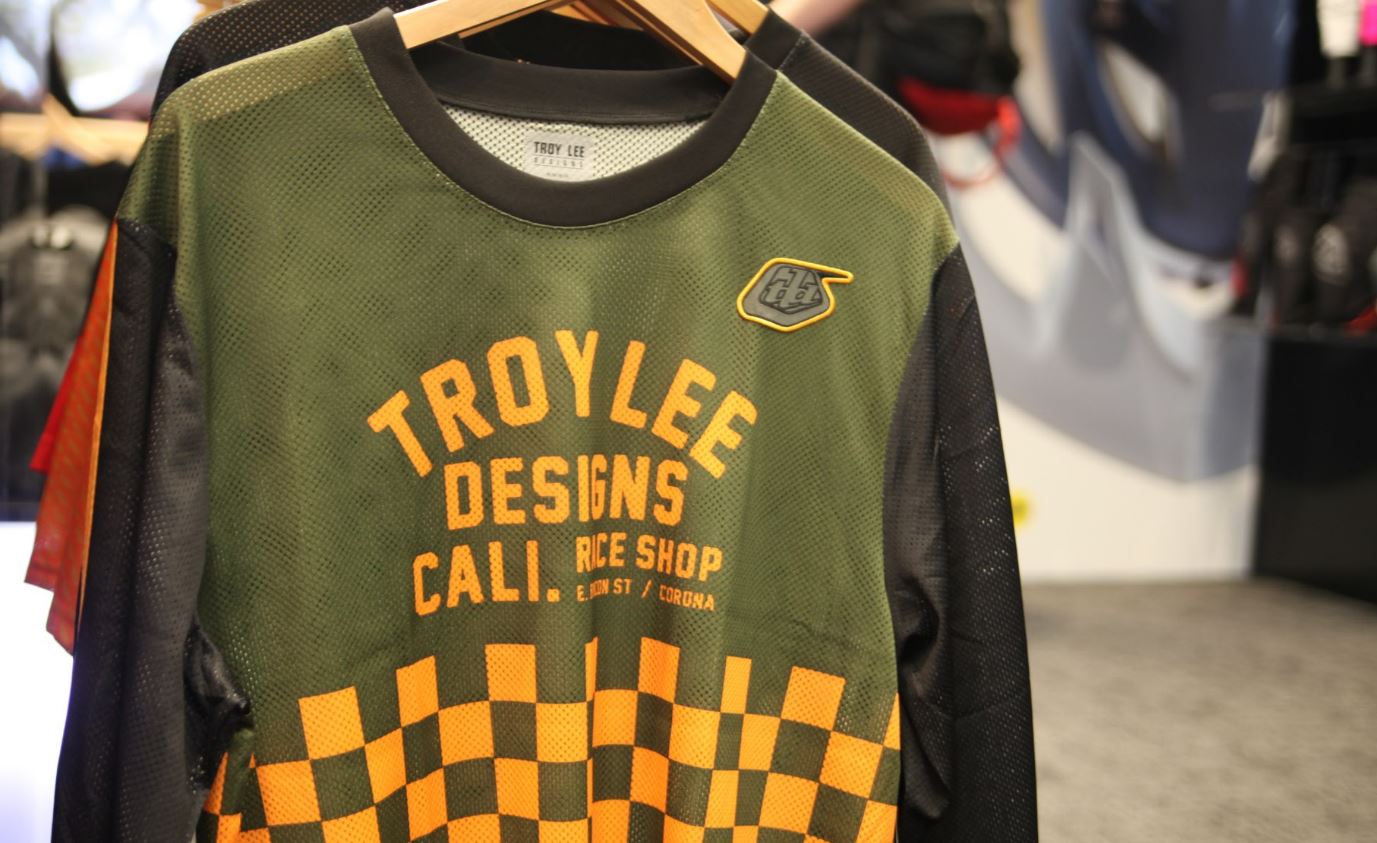 Over the former model, the A2 further achieves a 25% increase in air intake and exhaust port surface area size, coupled with deep internal channeling, designed to allow increased airflow. Further enhancing comfort, an extra-plush comfort liner pairs hydrolytic foam and x-static fabric for fast-wicking.
New lids aside, Saddleback has a deep stock of Troy Lees' performance and more casual clothing lines, gloves and protective gear for the limbs.
Stages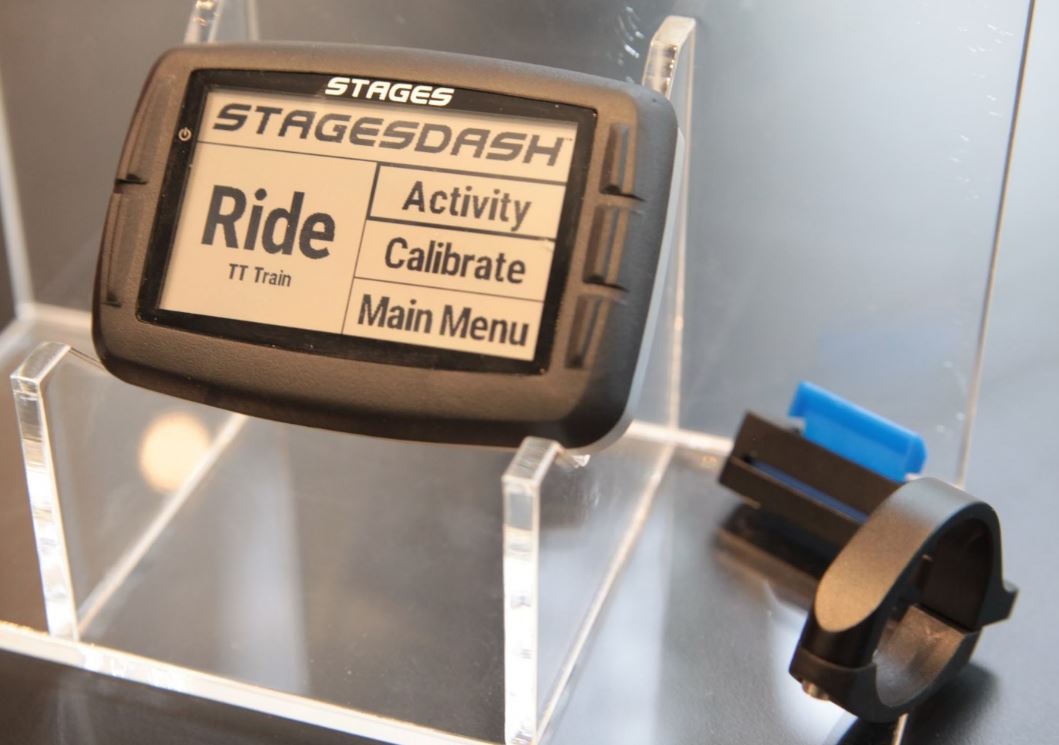 Bar-mounted and 100% dedicated to live-feeds of power-exclusive data, the Stages Dash head unit is an essential training tool for those looking to get the most out of their powermeters.
Due in stock by May, the unit can be used either horizontally or vertically and offers 16 different data fields to be customised for the display.
"When a rider buys a power meter, they're looking for something more than a number—they have a goal," said Pat Warner, SVP of Stages Cycling. "After three years providing power to Team Sky, we've realized that athletes from professional to recreational have similar aims: they all want to meet their goals and they need simple guidance and immediate feedback to succeed. This new Stages ecosystem enables all riders to maximize their performance and meet their goals, with a simple and intuitive interface featuring unrivaled customization, and training programs that learn and adapt from each rider's unique characteristics and achievements. "
Intense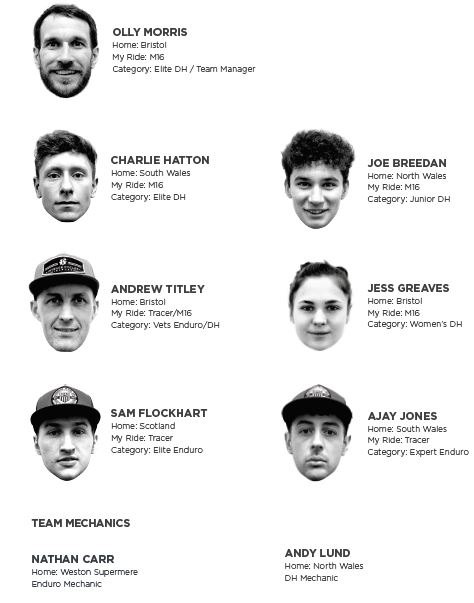 With new models promised for later in the year, some of which we're told will take into consideration Saddleback feedback on geometries and trail conditions, Intense's portfolio has become a focal point for the Yate distributor.
"They're a pleasure to work with," said Saddleback marketing manager Declan Deehan. "Feedback that we've offered has been carefully considered, from angles to where UK bikes tend to be vulnerable to damage, they really seemed to have listened."
Carrying the entire catalogue, dealers now have access to framesets and complete builds.
To support sales and to market the brand, yesterday also marked the launch of the Intense UK Race Team.
"Martin Astley UK brand manger for Intense and Troy Lee Designs had this to say of the team: "Each and every brand involved with intense racing UK has a deep-rooted race heritage, racing is their life blood and is a huge influence on everything they do. Here at Saddleback our focus and passion is also racing. Intense racing UK is our first ever mountain bike race team and we aim to deliver the best product and race support to a select team of elite riders who can not only deliver results but also embody the passion for racing with a positive and fun approach to competition that the supporting brands have nurtured over the last 30 years."
Castelli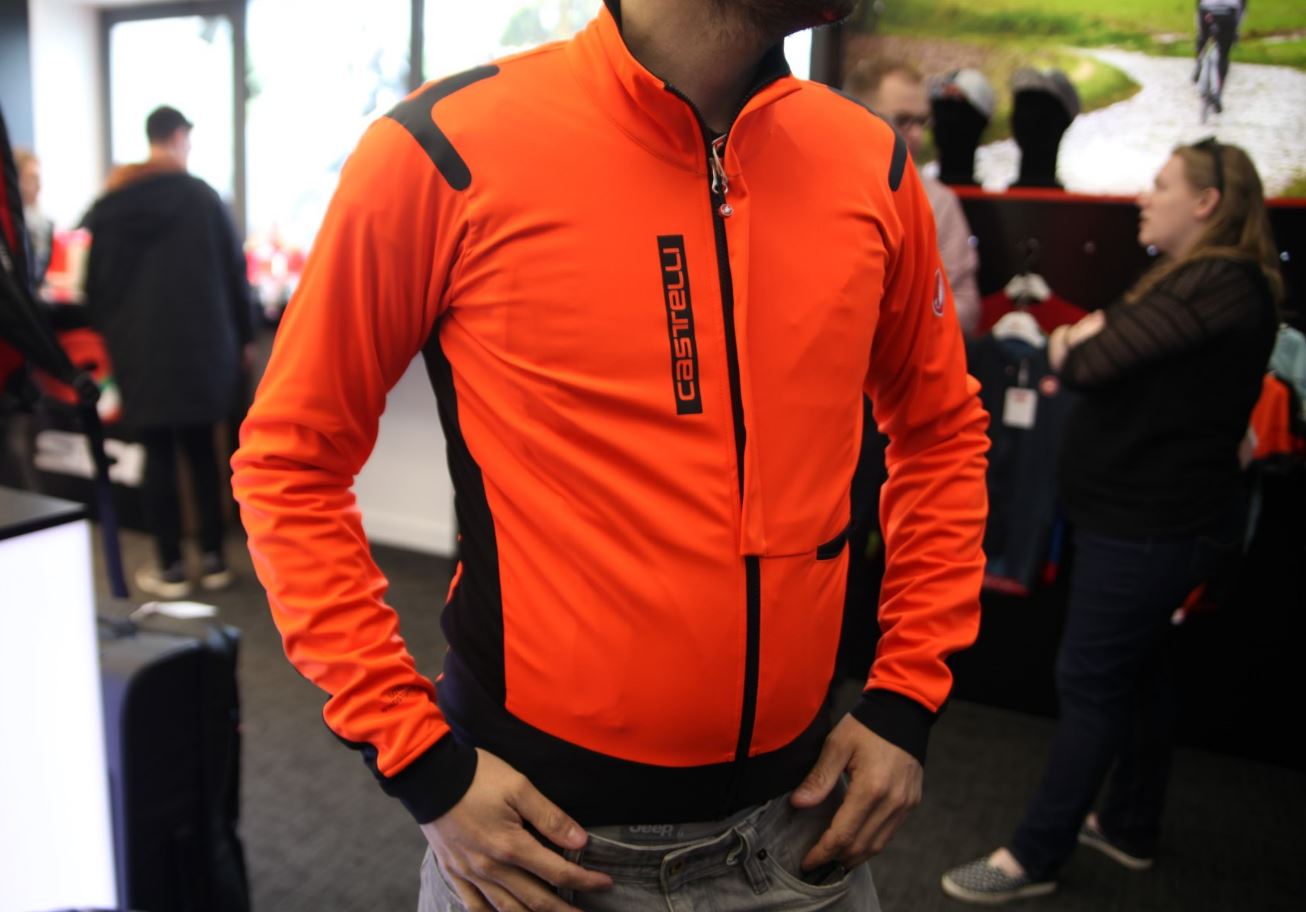 Set up to demonstrate to dealers how Castelli can look in store, Saddleback had sectioned the label into four segments; the main collection, the David Millar Chpt 111 collaboration, Team Sky and Cervisa Corsa Custom portfolios.
With the custom portfolio available from a MOQ of 150 pieces, Castelli is increasingly popular with road cycling clubs and high-end cycle shops after unique kit.
The Rain or Shine portfolio is a key line for 2017, offering what is described as the "perfect UK jacket", among other lines. The dual-layer Alpha garment is race cut and offers both a windbreaker sewn in at the lapel, paired with venting in the rear to deliver excellent temperature regulation. Also built in you'll find subtle reflective detail linked to lazer-cut drainage of the rear pockets, a soft touch collar and Castelli silicone grippers in the dip tail to stop ride-up in the saddle.
Rotor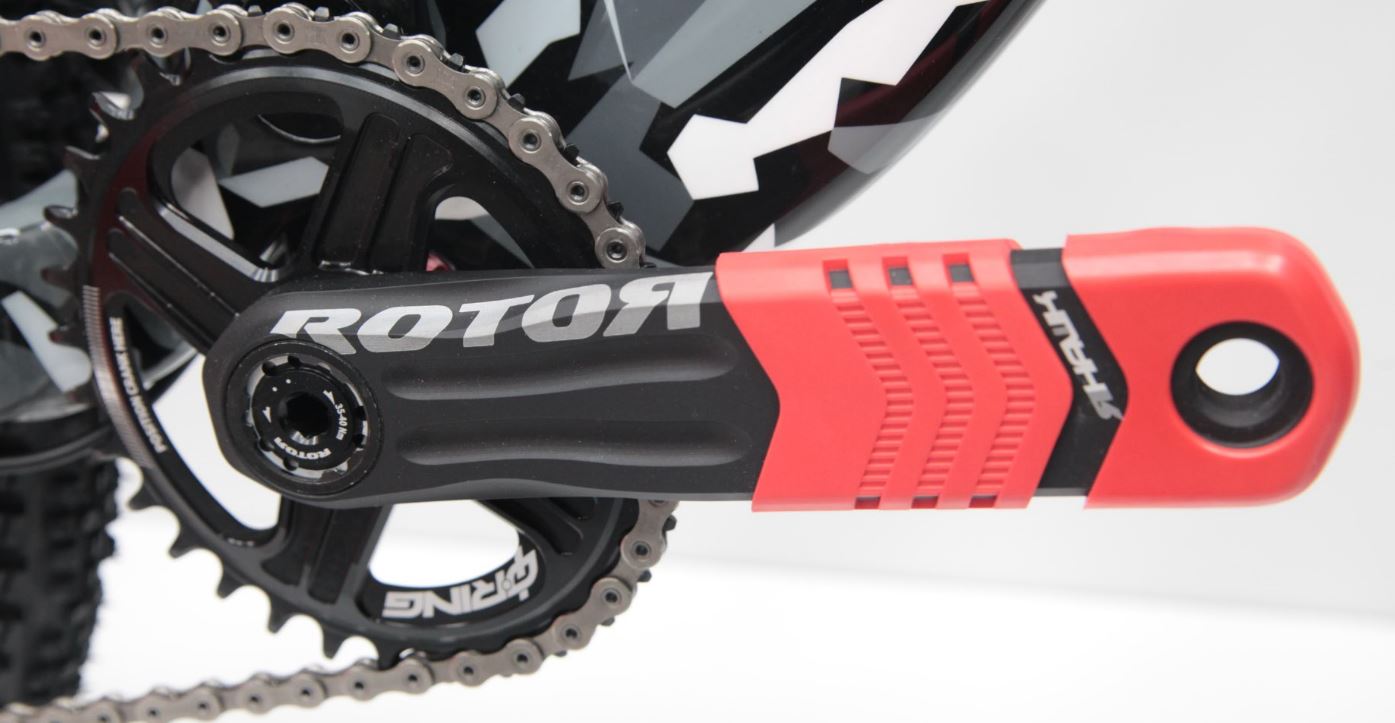 Uno comes to market later in the summer, so for the time being the attention focused on Rotor's Hawk crankset. In stock now, the enduro-suited crank will feature on Saddleback's team bikes, so you can be assured is built tough.
Available in 165, 170 and 175mm, the 7055 aluminium CNC-machined crank tips the scales at 665 grams for the 175mm length.
Prices are £210 for the crank arms, £45 for the axle and £65 for the addition of a direct mount chainring.
Your chance to catch up again in September
Later this year when MY18 product has broken cover Saddleback will open up its neighbouring warehouse for the second of its bi-annual dealer invitational.
"Though plans are tentative at present, we're assessing adding features like a catwalk, movie room and other interactive features," concludes Deehan. "With Saddleback nicely ahead of where the business was last year we've a lot of opportunity to re-invest in things like this."
To place orders, head over to the Saddleback B2B.