Saddleback updates consumer site with mix of dealer location and direct fulfillment
Saddleback has relaunched its consumer-facing website to include an overhauled direct to consumer sale element, something which the distributor has told CI.N takes little away from its dealerbase who remain a fulfillment partner where viable locally.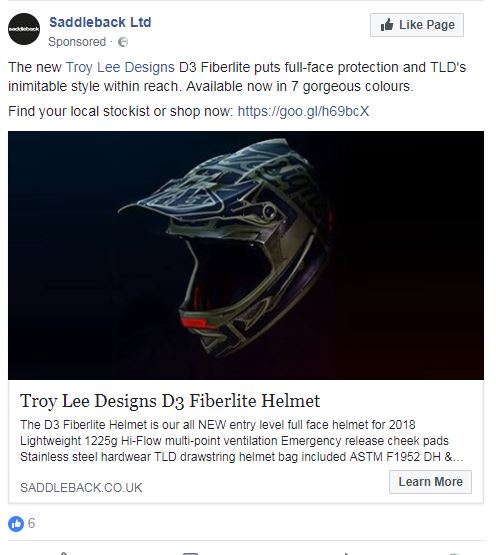 Eagle-eyed viewers of a handful of consumer-facing cycling sites and social media channels will likely be seeing adverts leading directly to Saddleback's website, something that has lead dealers to question their position with the distributor. These, according to Saddleback, have appeared prior to the site overhaul and are part of a drive to educate consumers on new products landing in a bid to capture custom ahead of competing brands.
To counter the notion of bypassing its near 15-year strong dealerbase Saddleback told CI.N that its strategy is unchanged, with certain consumer direct sales in place since 2011.
The distributor said: "At its core, our website has always allowed customers to browse our ranges and learn more about our brands before driving customers into stores via our dealer locator. Our relaunched website is simply an extension of that: we're now able to give cyclists a much more user-friendly experience when browsing our more comprehensive catalogue thanks to an intuitive design and intelligent instant-search. The new site also provides a better home for brand content, product information and an enhanced dealer locator.
"Where no local stockist exists, or the customer's chosen item isn't available locally, we want to support customers' loyalty to our brands by fulfilling their desire for the best cycling gear.
"For almost 15 years we have been building a network of quality independent bicycle retailers across the UK. That hard work and investment continues every day. Dealers remain central to our business model and that has not changed; nor has our attitude to making our products available to consumers through all channels."
Back in August of 2017, Saddleback mountain bike label Intense shifted its model to a consumer direct route to market, utilising Saddleback's skills as a fulfillment and delivery partner.
Want to share your thoughts with CyclingIndustry.News on a recent spate of brands and distributors moving to omni-channel fulfillment? Contact the editor here.