Sea Otter Europe looks to pick up where it left off
The Costa Bravan coastline will again provide the backdrop to a returning Sea Otter Europe event; one that organisers say will have just as much international flavour and appeal as pre-covid instalments. Project coordinator Marta Torres speaks to CI.N on the roadmap to 2021's event…
As an exhibition with an international focus is the show ready to return and are there any conditions currently in place for Spain?
We definitely have a green light to proceed, as well as having full support from the administrations and from our sponsors. At the moment there are still some limitations but we are confident in September the normality will come back.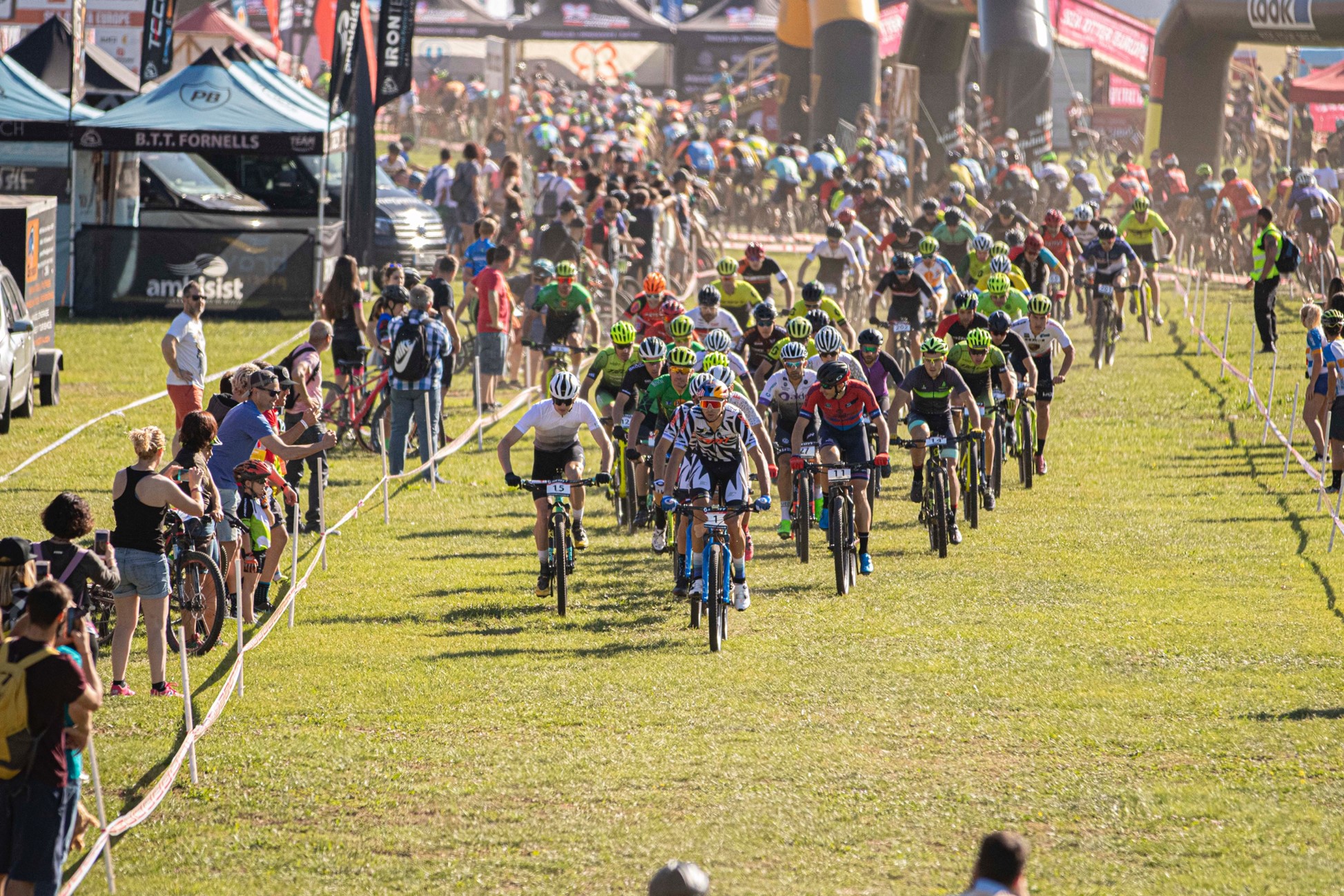 There will still be some readers assessing their trade show and demo strategy for the year – why choose to come to Sea Otter?
The main reason is the figures the festival offers. We have drawn 60,000 visitors and 50 different nationalities, plus hosted over 6,500 participants in the sport events. Our visitor is the bicycle enthusiast, the rider that has a cycling routine and is highly committed to the sport. With the customer attending we have created a space where friendly business is done in a great meeting point between B2B and B2C.
There are many business opportunities, therefore the chance to find new customers and dealers. For the visitor there is the chance to test and then buy products. For exhibitors new and old it is that chance to gain customers and activate your brand in a mega-creative way around a great cycling atmosphere.
How far along are you with the exhibitor sign up and is there space remaining in the expo for brands wishing to display?
At this moment we have the 70% of the expo zone sold out. There is still room for all those brands looking for a captive audience in Europe. We encourage everyone to enjoy the festival at least once in a lifetime, even if just to experience cycling in Costa Brava. Then, each brand can make their own conclusions. At this time, we are happy to welcome more than 30 new brands in the festival in addition to retuning labels.
All things considered, what visitor numbers are you hoping to pull in and how are you marketing the event internationally to build visitation back up from prior highs?
We actually want to achieve the same figures as 2019, with those 60,000 visitors during the three days of the festival and the 6,500 sporting participants too. To achieve this the communication campaign is focused 70% internationally, 20% nationally and the 10% locally.
Our organising team is working hard on social media, we have premium media partners around Europe and we are collaborating with our great international sponsors. Add to that our close relationship with the Sea Otter Classic an we have a worldwide communication.
Also, we have upgraded the level of the sports events. For 2021 we will be hosting the World eBike Series and the eBike UCI World Cup, both of which have great international scope.
Finally, we have a great support by our Institutional Partners, the Patronat de Turisme Girona Costa Brava and Girona City Council.
You have given greater weight to urban mobility goods for the coming show – what prompted this decision?
Urban mobility goods and the sustainable movement habits are here to stay. Cities are adapting infrastructure, cycling-related services are appearing from everywhere and sustainable mobility is in the forefront of citizens' minds.
Girona and Costa Brava have strong European culture since they have green policies to adapt and transform the region in favour of cycling and against the climate change.
Sea Otter Europe, as the most important cycling event in the territory, is proud to help to strengthen this strategy.
Moreover, the festival it is not only a sportive festival but also a future urban mobility hub. Therefore, we welcome all urban brands ready to exhibit in the expo zone and we encourage them to organize urban related activations in the festival. Success guaranteed.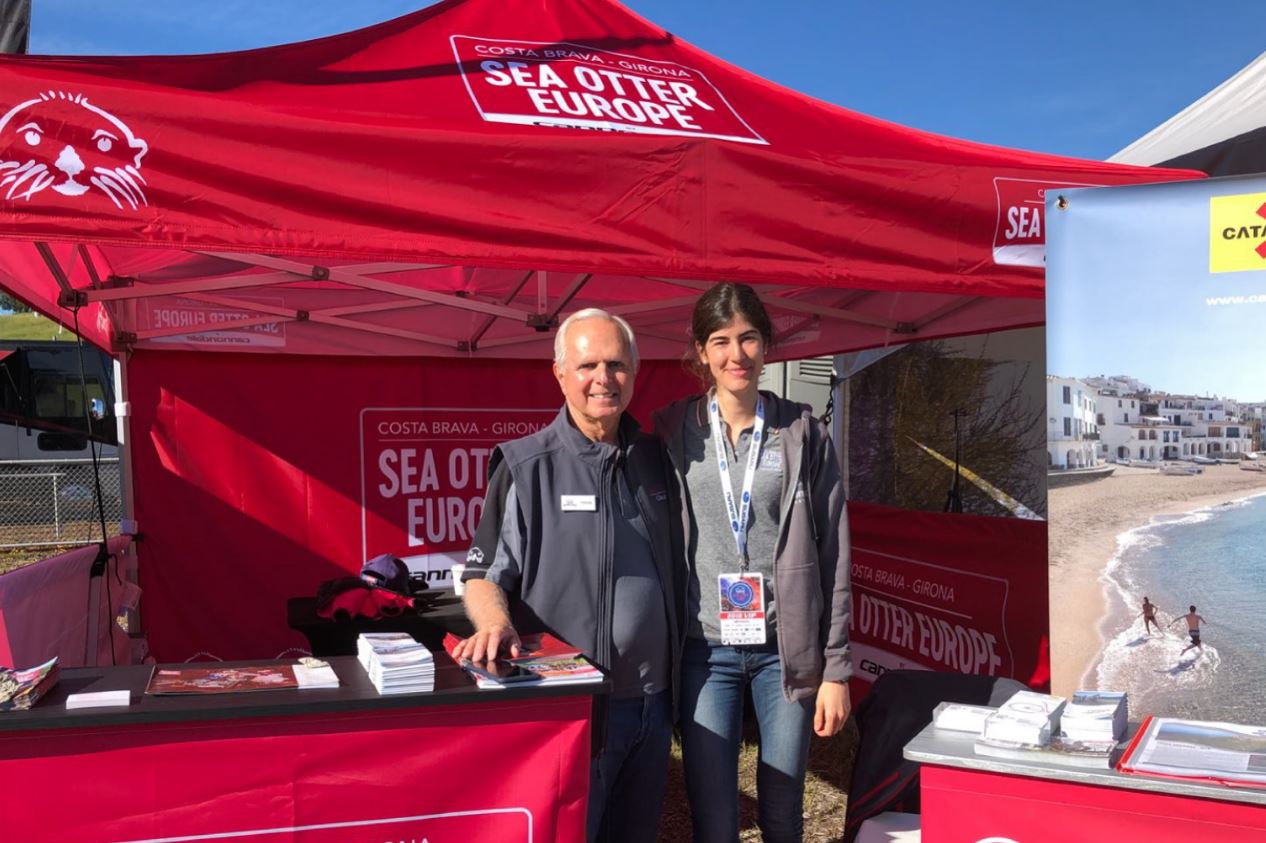 With the industry still facing the ripple effects of Covid – what limitations will the event have on things like supply of demo bikes, or are brands giving good feedback thus far?
Some brands are struggling having enough material both to exhibit or to test. The consequences on Covid-19 towards the industry are still present.
On the other hand, this can be a great opportunity for all those brands that still have stock to be exhibited or tested. This will help them sell through in the blink of an eye.
Are there any other lingering effects that you as an organiser have had to factor into this year's event – perhaps the possibility of a less international make up, or visitor safety?
The ripple effects of the Covid-19 might be the mobility limitations for the exhibitors, participants and visitors around Europe to cross borders.
Since the Sea Otter Europe DNA is international, we did not want to compromise it for 2021. Our goal is to become the must-attend bike show in Europe, therefore all our efforts have been mainly on the international prospect.
Of course, we are realistic and because of the pandemic, the internationality of the event might be slightly jeopardised. Still we are confident about welcoming visitors from Europe and mostly from our neighbour countries.
Concerning the measures applied for visitor's safety, on September it seems normality will come back. Anyway, protocols will remain the same as 2020 with a limited capacity at the festival (the space is huge and the capacity will be big), two metre distancing, the use of masks and use of hydro-alcoholic gel.
Moreover, it will be compulsory to get a registration to enter at festival. The registration will be free. This will allow us to have a visitor's track and trace programme in place.
Demos aside, what other opportunities have you for brands to showcase their goods to the audience?
The most important thing is brands being as much pro-active as possible in their booths. There will be 250 brands and a busy, non-stop sports program during the whole weekend. Sometimes it is complicated to outstand amongst those numbers and so we encourage brands to be bold. A smart idea can easily bring attention to all those visitors hungry to learn and ready to have fun. During the whole season we are working hard to bring a great volume of visitors of different nationalities, participants of all bike-modalities and also journalists from around the world.
As usual, brands can also showcase their goods by sponsoring the festival or a sport event. We can also tailor-made an activation for them and promote it on our festival's program.
Moreover, the new booking platform for exhibitors helps the brand to create its own profile in order to provide all interesting information for all those visitors surfing the web. This information will be available soon.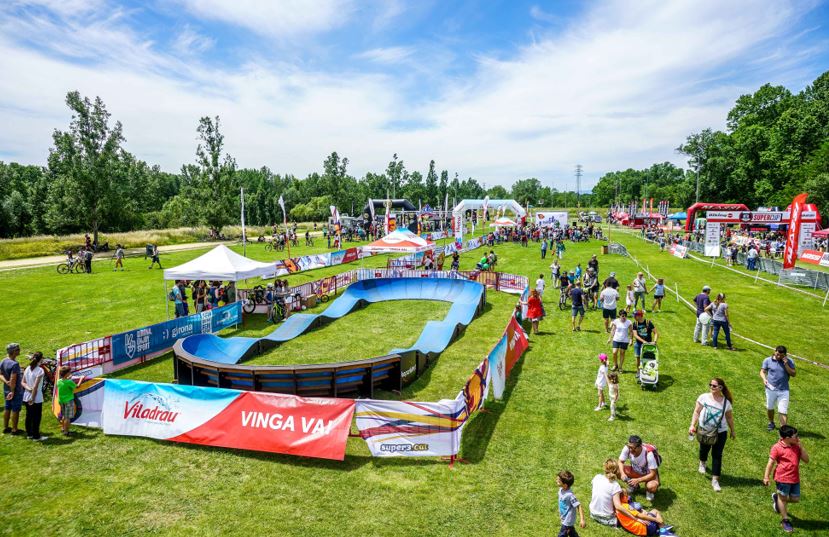 The industry is having no trouble selling bikes at the moment, will you have an element of retail at the event for brands looking to capitalise on the captive audience?
Although the festival is b2c, there are many shops, distributors and commercial agents visiting the festival and walking around the expo zone to meet new brands to work with. Since some of them are desperately looking for material to sell or distribute, I am sure this edition will be a great year to gain contacts and close deals.
For trade members unfamiliar with the area, how is it for transport links and accommodation and do you have any partnerships here?
In terms of the accommodation, we have a new agency to help with the travelling of all visitors, participants and exhibitors. The agency has great deals with hotels close to the festival. The pricing offered is cheaper than booking platforms.
We recommend Hotel Carlemany and Camping International Calonge. Moreover, the refund policies of the agency in the event of festival cancellation is 100%.
In terms of transport, you can arrive at Girona by any mean of transport. By car; the city is next to the main motorway Ap7; by train, with the train station 20 minutes by foot from the festival; and by plane, thanks to the Girona airport.
In a post Covid world what Is the long-term ambition for the event?
That is to become the Bike Show in Europe. It is our mantra and our goal. We want to become a worldwide festival, well positioned in Europe, desired and preferred by the cycling industry and a must-attend event amongst bike lovers.
We welcome everyone to enjoy the festival at least once in a lifetime. The event has a genuine positive vibe in an authentic cycling atmosphere. Sea Otter Europe and the Girona, Costa Brava paradise are more than ready to welcome you.
Sea Otter Europe will take place from September 24th to 26th, 2021.