Selle Royal's Scientia scoops iF design gong, looks to enter 3,000 more shops
Selle Royal's Scientia saddle line, produced in collaboration with industry design guru Torgny Fjeldskaar, has scooped an iF Design Award.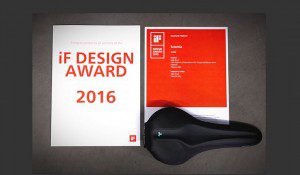 Based on scientific data research and interpreted by the Cologne Sports University, the Scientia range comprises nine saddles in varying widths and profiles. Each is mapped to correspond to male and female cyclists who ride in different positions – their spine angle being one major scientifically measured variable, another being their "ischial distance", i.e. the measurements between the research group's 'sit bones'.
For the retailer, Selle Royal offers a unique measurement stool with pressure sensitive gel pads that record the customer's ischial distance, ensuring that the Scientia model they buy is right for them.
"We are delighted to receive iF Design Award for the Scientia," said Selle Royal's Brand Manager Roberto Bucci, "It was challenging and exciting for Torgny and the team to work on the Scientia, which we demanded was a beautiful product with innovative, minimal design, yet that served all the scientific requirements of the exacting research. So the challenge presented an opportunity to go beyond just a pleasing design, but to create a working product that also fulfills both customer taste and comfort."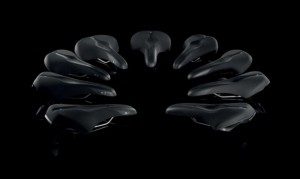 The range has been adopted in 30 territories and 2,000 shops since its introduction in 2015.
Adding to its northern Italy HQ, the firm has also now begun to open a new production facility in Utah, USA, creating 65 jobs in the next seven years. The production will however focus on production of Crank Brothers and fi'zi:k components – two brands owned by Selle Royal.
The build is expected to generate $4million in capital investment.
Nicolò Mannoni, Selle Royal's Global BU Director is looking to grow that presence. She said: "The prestige of receiving this very high level acknowledgement for our design can only add more momentum for this growing demand. Our plan is to reach 5,000 shops worldwide, within one year."
Scientia received the iF Product Design Award in the Automobiles/ Vehicles/ Bikes category, beating off understandably stiff competition.