Shift Up Podcast: Intercepting negative customer reviews before they damage your business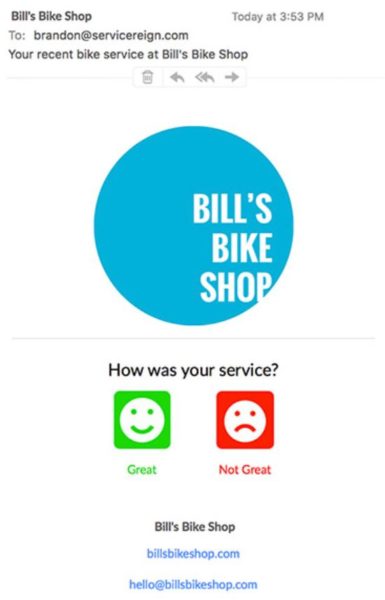 This week's Shift Up Podcast discusses the customer service loop and how bike shops can intercept negative feeling online before it spreads too far.
Our guest this week is long-term bicycle shop worker Brandon Dwight, formerly of Boulder Cycle Sport, who has since gone on to develop a software for bike shops to help drive up their post-sale customer service levels.
Pointing to the automotive industry where the customer feedback loop is said to be "lightyears ahead" of the bicycle industry's, presenter Arleigh Greenwald begins by asking Dwight why he decided his Service Reign development is necessary for the independent bike shop.
"When I came up with my idea I didn't originally have the Google, Facebook or Yelp review structure as part of the software. I really wanted to capture the unhappy customer before they went there, or left a bad review. I had this thought that if you take care of the customer's needs quickly the positive reviews will happen organically."
Dwight's software, which integrates with ePos systems such as Lightspeed, is said to create a pause between the customer's bad experience and them leaving a bad review.
"With Service Reign you now have the opportunity to leave a private comment to somebody in a non-confrontational way to explain why they're not happy. This allows the shop owner to reach out and explain what the service did entail, or apologise if needed."
Acknowledging the difficulty in getting customers to fill out anything that requires more than a few clicks, Dwight has designed Service Reign to deliver feedback on a single click green and red light system. If the bike shop gets a red light response back via their ePos they are prompted to quickly address the customer's problems before their negative feeling spreads.
"If you can save just one unhappy customer a year the system pays for itself. This tool hopefully keeps them in your store and away from doing damage by badmouthing the store elsewhere," concludes Dwight.
To listen in full hit play below, or at the head of the homepage. Alternatively, check in with our library of past episodes here, or hit social media and search #betterbikeindustry.