Silverfish announces new Michelin Power Competition Tubular
The latest tubular racing tyre from Michelin is now available after being put through its paces and approved by french road cycle racing team, Cofidis Solutions Crédits, who will ride the tyre during the upcoming Tour de France.
The Michelin Power Competition Tyre is engineered with a combination of energy efficiency, grip and durability to meet the demands of exacting cyclists, picking up 54 podium finishes and 21 victories in its maiden campaign with the french team.
Cédric Vasseur, Team Manager of Cofidis Solutions Crédits, said: "We have worked successfully with Michelin to produce a Tubular tyre that is not only energy-efficient but also reliable when it comes to guarding against punctures.
"One of the keys to its success has been taking care of tyre pressures. It feels like riding on a cushion of air, and we don't pick up any punctures."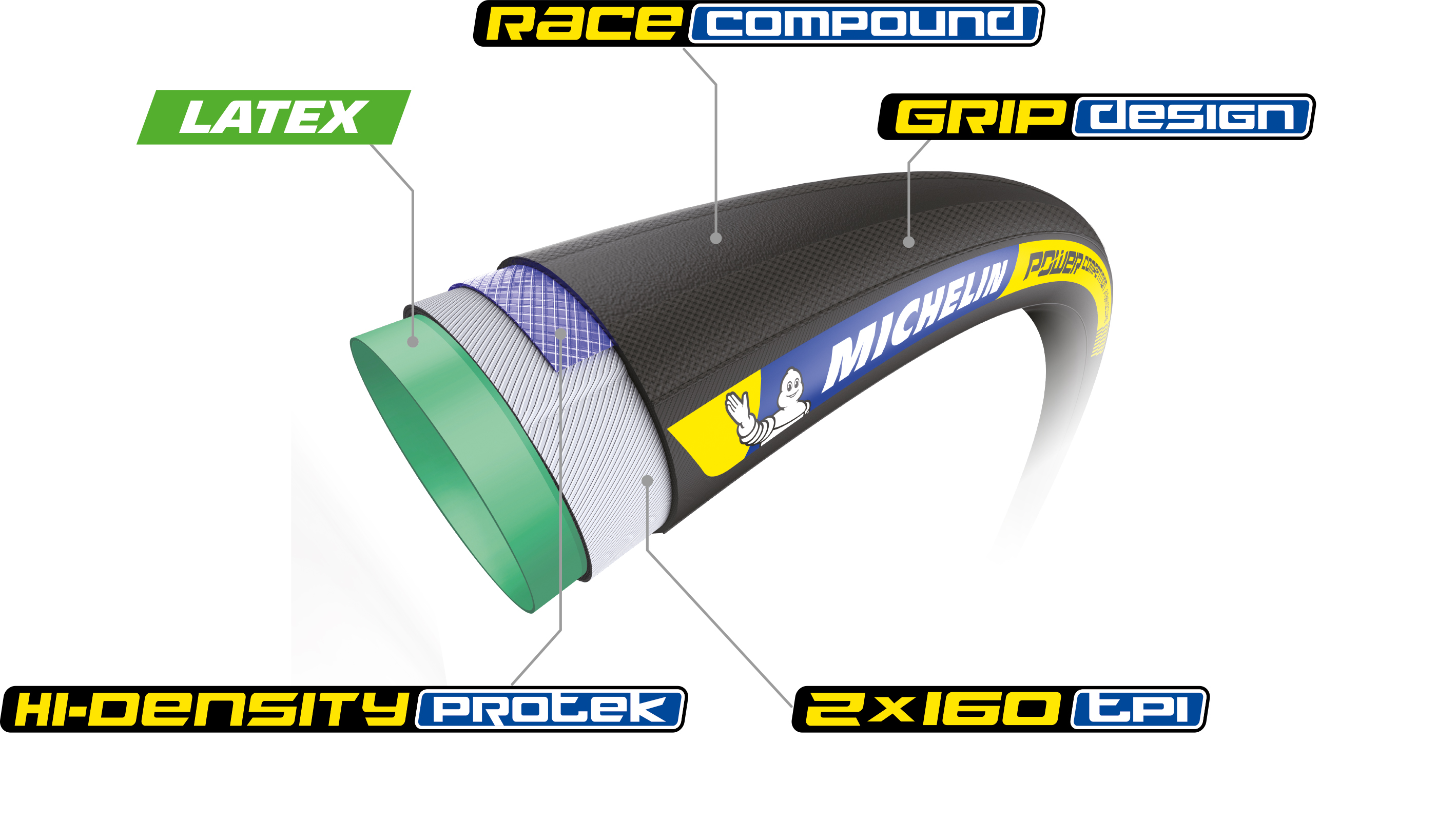 In the pursuit of efficiency and durability, the new tyre combines aramid-reinforced cotton with a latex innertube and features a new tread compound derived from Michelin's Power range. Meanwhile, Hi-Density Protek cross-laid strengthening provides additional protection against punctures.
Ulrike Ristau-Hutter, Bicycle Tyre Division Manager and Michelin, said: "Confidis hit the ground running and won races from the start of last season. The comments from the rides were that they feel safe, reassured and confident.
"This partnership marks our return to topflight racing and road cycle racing's most prominent events. We are delighted with what we have achieved together and with all the wins we have notched up as a result."
The Michelin Power Competition tyre is available in sizes: 28''- 23 mm / 28''- 25 mm / 28''- 28 mm, are now in stock and available to order from Silverfish UK.
Silverfish's partnership with Michelin was announced at the beginning of 2019, becoming the exclusive distributor for bike tyres and tubes across the UK and Ireland.