SJ Works creates frame, saddle and bar-mounted first aid kits
SJ Works has come to market with a series of fully stocked first aid kits designed for cyclists and mountain bikers.
Available to bike dealers across Europe and America, the firm has stocked frame bags, saddle bags and a bar-mounted smart phone holder kit with medical supplies.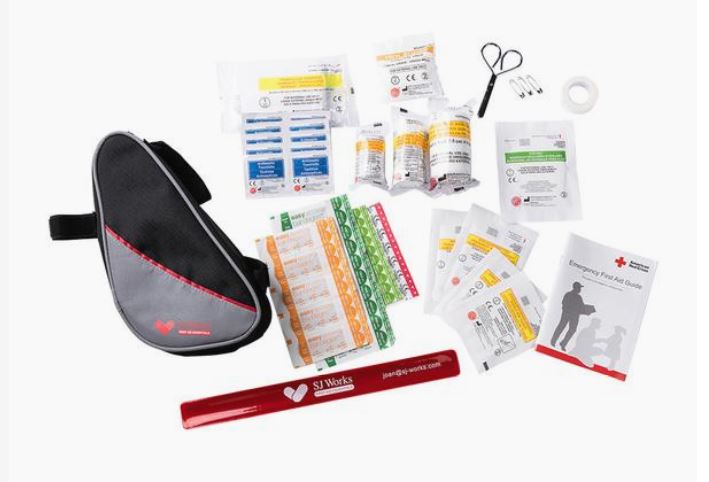 Proving particularly popular thus far with mountain bikers and touring cyclists, the frame bag comes loaded with a variety of bandages, sterilised gauze pads, cleaning materials, tape, a sling style cloth, rubber gloves and anti-septic wipes, among other items.
Each kit features reflective detailing on the sides and ports for headphones, while the saddlebag comes clad with straps on which to add additional lighting. The stem clutching phone holder will easily host the majority of modern smartphones.
Inserted into each you'll also find an American Red Cross first aid guide.
Stockists will have access to free marketing material and point of sale material to keep kits organised in store. SJ are also offering to assist bicycle retailers in their social media marketing as part of the link up.
Retailers interested in stocking the product can contact the firm here.