Small business campaign chooses Belhaven Bikes to promote independent retailers
Belhaven Bikes has been named among the 100 small businesses in the UK to be celebrated by Small Business Saturday, a campaign that culminates in a drive to flag the services of the UK's 5.5 million small businesses on December 2nd.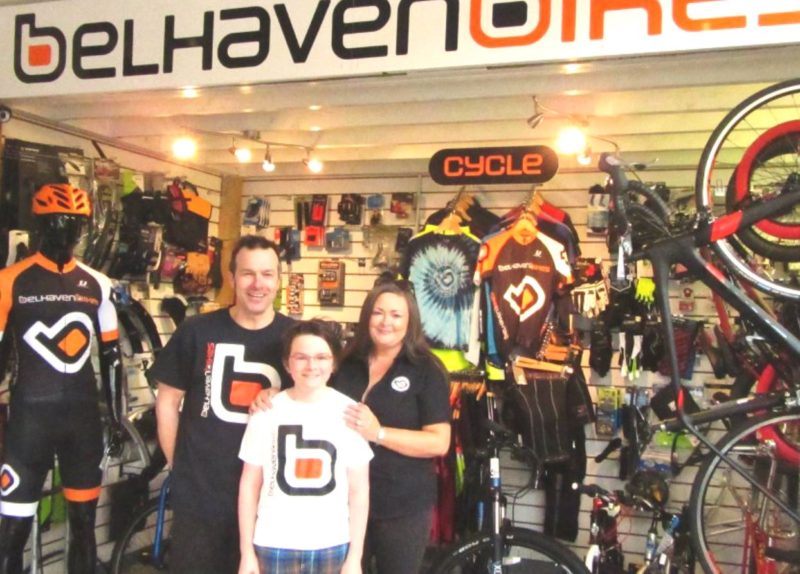 Small Business Saturday is among the UK's most successful small business campaigns and is this year celebrating its 5th year. Last year saw £717m spent with small businesses across the UK on Small Business Saturday, up 15% on the previous year. The campaign trended at number one in the UK on Twitter on the day with more than 130,000 campaign-related tweets being sent, reaching over 140 million people globally. Over 80% of local councils supported the campaign, meaning wherever you were on Small Business Saturday, there was something going on nearby.
Mandy Cairns Ford, owner at Belhaven, said of the store's nomination: "Having taken part in Small Business Saturday from its inception, we value the contribution it makes in highlighting the diverse and valuable role small businesses play in the economy and communities. We have been involved with promoting our own and other local businesses during Small Business Saturday every year, last year attending one of the bus tour stops. It is great to be part of a national campaign where everyone pulls together, celebrates small businesses and delivers inspiration in abundance."
Belhaven Bikes, 'Small Biz 100' day is Tuesday 10th of October. To celebrate this special day, the IBD will have complimentary cupcakes in-store and will be offering free cycle hire for one day, including electric bike hire, on any day between Tuesday 10th October and Saturday 14th October 2017.