SRAM reshuffles European marketing team
SRAM has announced a handful of changes to its European marketing team effective as of this month.
Nico Wolf (pictured above) takes on the European Technical Event Marketing Specialist role and becomes the new SRAM European Truck Driver. Meanwhile, Maximillian Topp is welcomed to the team as PR Coordinator, while Todd Anderson becomes European Technical Sports Marketing Specialist.
Nico is a qualified truck driver with event experience in motorsports. His academic field of study was Automotive Business Management, and he went on to focus his talents in Commercial Vehicle Technologies. With two-and-a-half years already in house at SRAM's DSD Germany, combined with his training as a Mechatronics Engineer, Nico's experience makes him a solid addition to the SRAM Sports Marketing team and captain of SRAM's European event truck.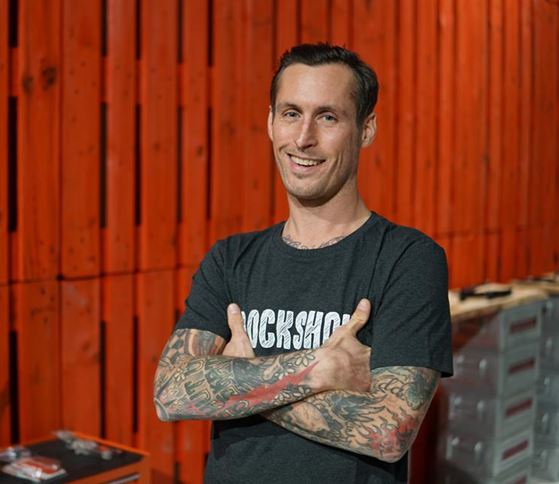 Maximilian Topp (right) joins the European PR team bringing decades of public relations experience and a passion for all things two-wheeled.
Maximilian initially gained his Marketing and PR experience in managing Product and PR for 20 years in the Music industry. He later followed his passion for cycling and became a journalist for several German bike magazines, before taking on the role of Athlete Manager, Team Manager and Events Manager for Giant Bikes Germany.
"I was already riding SRAM products long before joining the company, so I am super stoked to join  SRAM. I'm looking forward to working in a great team with the best products on the market," said Tropp.
Last of all, Todd Anderson will become SRAM's European Technical Sports Marketing Specialist, placing him in charge of ensuring athletes receive the best technical support at events.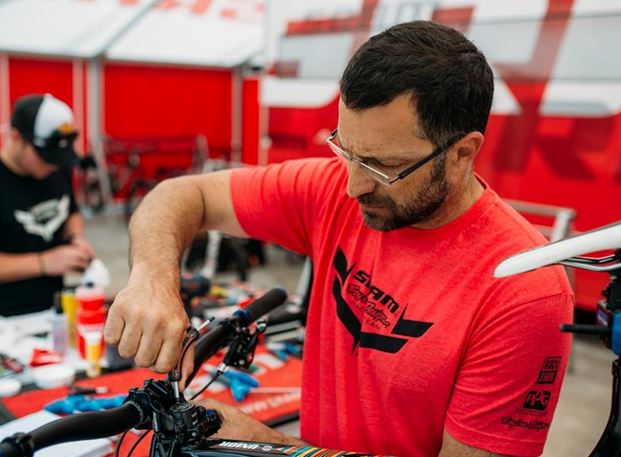 Anderson (left) has been the European Events front man for SRAM and RockShox for the past five years. He has been highly visible on the SRAM event truck, traveling thousands of kilometers to support the SRAM brand, PR, sports marketing, aftermarket and OE sales efforts across the continent. Over the years, Todd has dedicated 22 weeks on the road annually ensuring athletes, consumers and event participants were in the best possible position to race, receive required support and be continually educated on SRAM and RockShox products.
"The cool thing about my new position is continuing to work with athletes, but actually moving over into what I'm more familiar with which is working with them directly and giving them the best support possible to achieve their goals," said Anderson.