SRAM says goodbye to the front derailleur in MTB
SRAM has released a eulogy video to the mountain bike front derailleur, signalling the end of 2x transmission within its catalogue.
"It's time to say goodbye to the mountain bike front derailleur, forever," concludes the short flick.
The video comes shortly after the introduction of the affordable NX entry 1x group, a trickledown from the GX, itself sat below X1, X01 and XX1.
The NX group lands around the world in April and is set to retail for around 45% less than GX. The system offers a Shimano-style freehub, formerly a barrier to entry-level riders wanting to make the jump to one sprocket up front.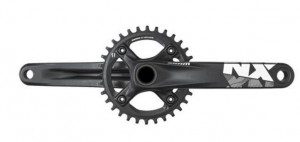 Another interesting point with NX is that crankarms will go right down to 155mm, more than likely an indication that 1×11 is set for kids mountain bikes.
Likely a sign of things to come, the video is a clear indication of the direction the transmission companies see the market heading. The potential in frame design is often touted as a key advantage to the decluttering upfront, though not everyone agrees.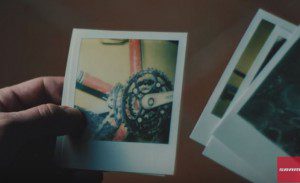 Indeed 1×11 still poses problems for the really tough climbs, so might SRAM have other tricks up their sleeve in future to alleviate that strain?
RIP, front derailleur, we'll miss you.