Baltimore signs up for "largest e-hire fleet in the US"
Baltimore has approved a $2.36 million contract to introduce a new bike share program, including 200 e-bikes, something the vendor says is the "largest installation of pedal assist hire bikes in the Western Hemisphere."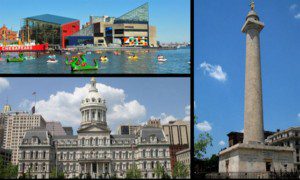 Within Europe, French region Nantes recently dwarfed that figure with plans to offer some 2,500 pedal-assist builds.
Baltimore's plans include the installation of 500 hire bikes, supplied by Bewegen who will design, install and operate the hire scheme. Back in 2010 a similar scheme failed to gain traction due to problems with vendors.
Around 50 hire stations will be installed, largely centred around the Inner Harbor area.
Read more at BizJournals.com.
Meanwhile, Seattle has just paid $1.4 million to take full control of its existing public/private bike share scheme.