SRAM's new Reverb Stealth sees reduced post lengths and new travel options
SRAM has released details on its latest update for the RockShox Reverb, including redesigned internals for effortless actuation and increased reliability featuring new Vent Valve Technology. Overall post lengths have also been reduced and there are new travel options so "riders of all shapes and sizes benefit from more travel than ever before".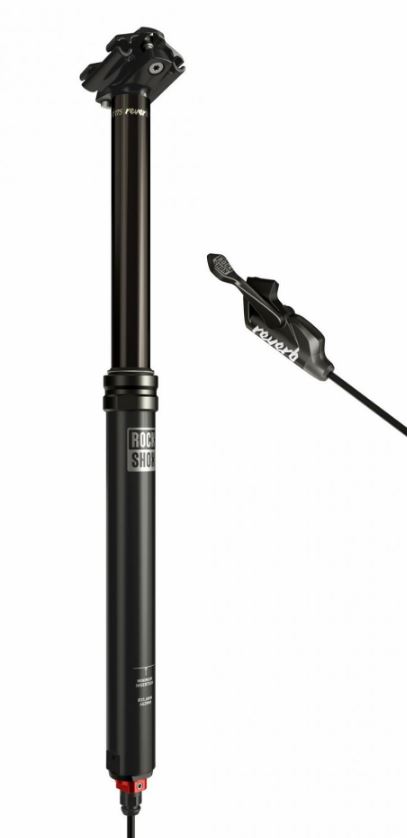 SRAM has summarised the features: 
Minimal length for maximum drop: The new shorter overall post length allows fit of a longer travel dropper on more bikes.
New internals decrease the amount of drop force needed by over 50%.
New grease, a new Internal Floating Piston (IFP) and new Reverb Serene Fluid developed by Maxima reduce friction and result in faster actuation and return speed in all conditions.
New Vent Valve technology, a simple and reliable built-in service solution that cuts out the need to disassemble the seatpost.
New Longer travel post options in 175mm and 200mm.
Stealth internal cable routing for a clean finish.
Speed adjustment to fine tune the return speed of the post to your liking.
SIZE
Now with five travel lengths, including new 175mm and 200mm, riders of all sizes benefit from a longer travel dropper in a shorter overall package.
INTERNALS
Reverb Stealth is built with a lower friction internal floating piston (IFP) for faster post actuation and 50% less drop force than before. Featuring a new lubrication design, Reverb Serene fluid co-developed with Maxima, dropping in has never felt smoother, SRAM says, with improved consistency in a wider range of conditions.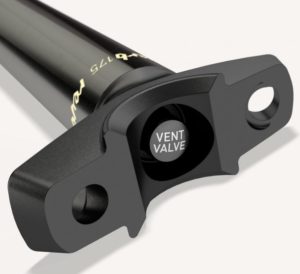 VENT VALVE TECHNOLGY
Over time, air and oil may mix resulting in that annoying post "squish" and the need for additional service. Vent Valve Technology allows you to do this simple service within a few steps without disassembly of the post – simply depress the Vent Valve and compress the post.
SPECIFICATIONS
Post Diameter : 30.9mm, 31.6mm, 34.9mm
Travel : 100mm, 125mm, 150mm, 175mm, 200mm
Post Length : 301mm, 351mm, 414mm, 467mm, 519.5mm
Remote : 1X, Standard (L-Below, R-Above)
Standard Remote $349 / €390* / £345*
1X Remote $399 / €445* / £395*
*INCLUDES VAT
Some variations of this product are not available for purchase and are installed on bicycles as Original Equipment only.