Stanfill: "Professional Bicycle Mechanics Association will bring central skills certification to US"
A new formation of cycling mechanics and industry veterans has elected a board and launched under the banner of the Professional Bicycle Mechanics Association.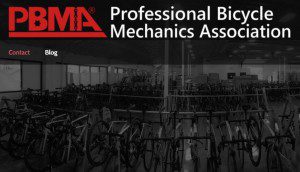 Speaking to CyclingIndustry.News, the association's newly elected president James Stanfill detailed the mission statement.
"We don't have a Cytech equivalent as is seen elsewhere in the world, so that's something we'd like to address. There needs to be a central source for accreditation for our profession. I've spoken in the past to the ACT and we'd like to develop such a benchmark for the mechanic here, whether bricks and mortar or mobile.
"We want to form an association that takes the opinions of the lowly bicycle mechanic and helps our industry get better, grow and make more money."
Built around a hub at www.probma.org, as well as a Facebook page with heading on for 4,500 members from around the globe, the organisation's aims include driving up professional standards for mechanics industry-wide.
Comparing the bicycle business to the auto trade, Stanfill said: "What if you took your Mercedes into a M-B dealer who employed dudes (or dudettes) to work on your car – who never had any official training? Look at the standards within that industry; across brands they are very similar. Did that happen naturally or did someone or some group help to shape that into what it is today? Look at dealership service program vs a private and independent shop.
Stanfill has spent countless years in bike shops, as well as serving at Cannondale, USA Cycling and Specialized in technical roles. But in order to gain the training he desired, Stanfill had to leave the bicycle industry temporarily, something that's inspired the formation of the PBMA.
Unanimously chosen to serve the group, the association's first President says he's been overwhelmed by the swell of interest from mechanics, not just in the US, but also further afield.
"We appeared on Facebook maybe six weeks ago and there's now over 4,000 members," said Stanfill. "We've elected a board to represent these, but a big part of the organisation that we form will take notes from their voices. We will build a resource that will enable the mechanic to develop their careers, utilise education assets and more than likely gain access to better pricing on things like professional tooling. We'd like also to give the mechanic the resource to become a better salesperson, learn to budget and many other things required to perhaps one day open their own bike business."
The industry has apparently thrown its weight behind the movement, with Stanfill suggesting that once the legal documents are signed there are a number of labels interested in offering their support to develop ProBMA.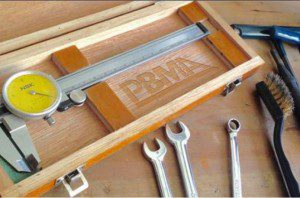 Of the group's formation Stanfill added: "The Board of Directors and myself are committed to making the ProBMA everything it should be. It will not happen over night. It will happen.
"The support from the cycling industry to this date has been incredible. As mentioned before – we can't do this alone as mechanics. We need to involve every facet of industry, including the consumer."
Rounding out the Executive Council within the board were Jeff Rowe of Focus Bicycles, USA, chosen to serve as President-Elect and Brent Williams, of Quest CycleTech, selected to serve in the role of Vice President. Edward Reynolds III, of Clemmons Bicycle was appointed as Treasurer and Sarah Lamb, an independent race mechanic appointed as Secretary, complete the executive counsel.
The remaining 4 Members-At-Large consist of Marty Caivano, with the International Mountain Bike Association, Jenny Kallista, of the Appalachian Bicycle Institute, Stu Thorne, of cyclocrossworld.com and Ric Hjertberg, of WheelFanatyk.
The full website rollout will be done in phases as the association itself develops, but the site was officially launched with an article examining certification issues in the cycling industry. That introductory post can be found at http://www.probma.org/blog
"We are as many others have already noted moving into a realm of online business. Mr. Bike dealer, what is going to set your shop apart? Consumers will always need service. Do yoursefl a favour. Employ service professionals, not bike mechanics. Education centres – let's work together to create true industry standards," concludes Stanfill.
A survey is now live that will help the organisation build a better picture of its demographic.
The organisation will be run from PO Box 151446, Austin, TX, 78715 and is available by phone at 888.645.1371, or email at info@probma.org.
Are you a mechanic in the business? You can sign up for our bi-weekly industry news updates here.