Strava Interview: "Audience becoming representative of wider cycling society, not just serious athlete"
On Bike to Work day 80,000 commutes were uploaded to Strava. How does the cycling and running giant know they were commutes? The social app now asks and that has big implications to city planners, says director of local marketing Simon Klima. Here CyclingIndustry.News finds out more about the app's growing role in shaping cities of the future:
Tell us about the Metro project and how you can turn data into advice for city planners:
Commutes uploaded to Strava make a difference because Strava Metro anonymises and aggregates the millions of human-powered rides uploaded to Strava, then partners with urban planners and departments of transport to improve city infrastructure for cyclists and pedestrians.
In 2014, when Metro launched, we had a wealth of GPS and commute data from our members, but it wasn't anywhere near our core business model of developing Strava for a consumer audience. It took a Strava member and city planner for Oregon to get in touch about how Strava could help her city. Oregon became the first Strava Metro project and since we've helped over 70 organisations and local governments use our data to help improve infrastructure.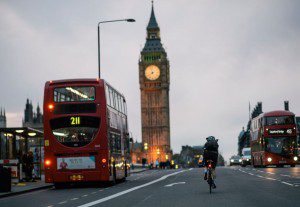 Generally, Strava Metro provides the organisations with the raw data and, where needed, analytical help – but it's the organisations themselves using the data to see trends and making decisions. They know their city or area better than us, but where possible we work in partnership, utilising both parties' strengths.
Which cities have thus far benefited from the Metro project?
Over 70 organisations and government agencies are already using Strava Metro data, including GoBike in Glasgow, Queensland Australia, University College London, Oregon Department of Transport, Austin B-Cycle in Texas and Vermont Transportation.
Some might argue that the data may present high use of bad infrastructure that is a citizen's only choice from A to B – is there a danger that bad infrastructure could end up being misinterpreted by usage data?
As with any data, you have to use knowledge and insights of the city to get the best value out of it. Our data can show high use of bad infrastructure, but coupled with data about accidents or congestion, for example, this can be qualified and put into context. We've found that our data can also help monitor differences in cycling trends when new infrastructure is put into place. It's actually fascinating in some cities as you can see routes change almost overnight as new facilities for cyclists are put in place.
Might data also be skewed by those chasing KOMs on certain stretches – how do you pick out purely commuter data?
We use both an algorithm to filter A-B commute rides and also have a Commute tag on the Strava platform. The Strava audience is growing at a rate of 150,000 new members per week globally, so we're finding our audience is becoming more representative of wider society – and not just serious athletes.
When authorities started buying our data and comparing it with what they already had, they generally found that Strava captured 5-10% of bike movements in that area. As Strava grows this percentage is increasing all the time. They also found that those who used Strava tended to ride the same routes as everyone else; ultimately when people, regardless of background, ride in cities their goal is to arrive safely and sensibly.
What has Strava found regarding cycle to work habits in undertaking the Metro project – have there been any surprises?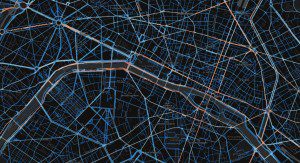 One of the things that continues to surprise is is how readily cyclists adopt new infrastructure. Generally, if you build it right they will come. I think there is a belief that new infrastructure for cyclists takes considerable time to be ingrained into the day-to-day routes of commuters. When you look at our data in certain areas, before and after implementation of new infrastructure, it's fascinating to see things change very quickly.
For a city that has lower usage rates how can you assist?
I think that it is all proportionate and relative to what other sources of data are available. We find that in the UK there is enough Strava data as a % of population to be incredibly useful – and in many cities – the data set is vast.
From working with over 70 organisations so far, we have good insight for cities and areas with lower cycling adoption and on how other areas do it well.
What's the future for the Metro project and how will it evolve?
One of the things I think is really important is for Strava Metro to continue to evolve to suit the changing needs of its partners. In the world of city planning, where you're dealing with trends of human behaviour, it's important we ensure our data and services continue to suit the needs of the regions. It's a very different proposition to the day-to-day business of Strava, so Strava Metro is set up as an entirely different business unit with a strong core focus.
I think we'll see this team continuing to grow as we not only bring new organisations and local governments on board with Strava Metro, but continue to work with them in partnership. Our data set doesn't stand still, it grows and changes every day so we can always have something new to add.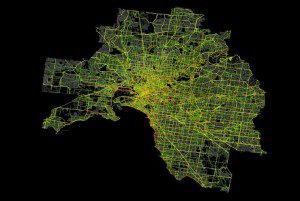 How does the city planner make contact and what's involved in accessing the Metro data – is there a cost?
Interested parties can get in touch with Strava Metro at http://metro.strava.com.
License fees are based on the number of Strava members in the requested geographic area and the time span of data required.
(While you're here – check out this great visual. Each blue dot represents the start of a commute.)