Styles: Forecasting the next ten years of the bicycle trade, part two
Closely following the first half, within which bike trade sales agent and Cyconomist founder John Styles made predictions on the volume and value of the electric bike segment, among others. The second half of this article, originally published in print, offers a segment by segment break down spanning everything from kids bikes through to e-Road.
Disclaimer: These forecasts are based demographic wave analysis and opinion. They outline what 'may' happen and should be considered alongside other research on what's selling. As warned in part one, further research and healthy debate is encouraged!
Mountain Biking – Rapid decline from 2022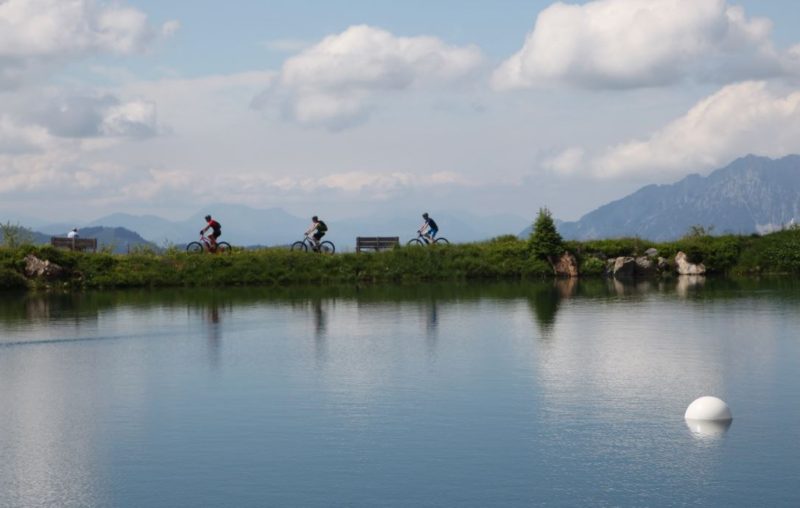 The average age of a keen MTBer now is 45 years old? There seem to be fewer and fewer young MTBers coming through to replace them. Younger customer have less time, money and space. Though currently excited by new technology, over the next 10 years many MTBers will likely transition to E-MTB, road or another sport entirely. 50 may be a key milestone for many and I suspect an e-bike may feature highly on the wish list.

Road Cycling – Steady Decline from 2017
The average age of a keen road cyclist is 55? There are fewer cyclists coming through to replace them. Some will transfer to e-biking. While others will "import" e-bike riding family to ride with them. The attrition rate will be lower than MTB. In addition the sector may gain from MTB transfers and modest women's cycling growth. Gravel/adventure/bikepacking will perhaps receive a lot of media attention but (like the "Freeride/North Shore" boom of 2005) the Supply Side could rapidly over-reach the Demand Side of the equation – sales may be slow as very few people will have the time, fitness, inclination or skills to do this. Tri will likely remain more or less static year on year, though average participant age will probably rise.
Urban – Modest growth until 2020, then very rapid decline
Young people are increasingly abandoning the idea of private ownership of assets and instead favour shared resources (because they have lower and lower disposable income and/or space to store bikes and/or time to enjoy riding bikes.) Bikeshare will become commonplace in all urban environments. Although Bikeshare may encourage more (privately owned) cycle purchases in older generations, I suspect it won't amongst the young. Therefore the net positive or negative impact of bikeshare upon retailers and bike purchases in any given area will likely depend on its local demographics.
Leisure – Steady decline from 2022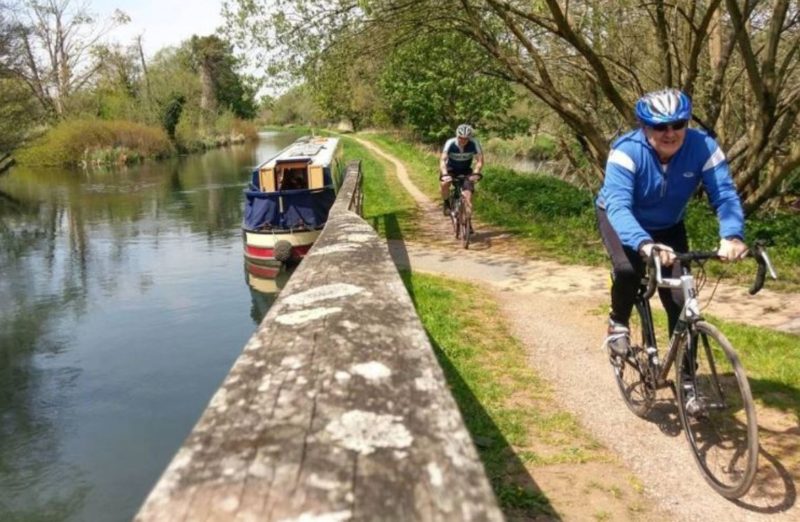 Leisure bike sales to the over 50s should hold up for a period of time then reduce accordingly with the demographic wave. There already is a steady transition to e-bike usage with age. Hire and bikeshare schemes may have an impact, but not as extensively as within the Urban category.
Kids Youth – Parity
Quality kids bikes will likely hold up steadily as the nature of kids bikes makes it more resilient to economic and demographic waves (less price elasticity of demand in relation to both price and income). In addition, Bikeshare and rental schemes could grow in popularity but also encourage growth of private ownership.
ELECTRIC BIKES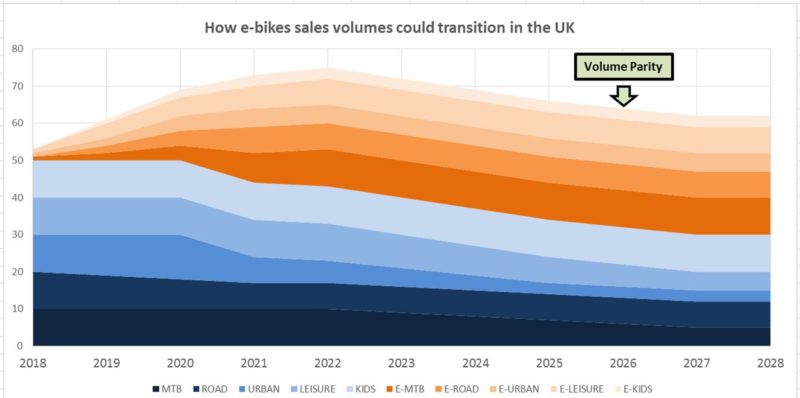 The above chart takes a "snap shot" of a local IBD store who has an equal volume split across the five un-powered bicycle categories. It applies modest year-on-year percentage declines to each of them. The compound year-on-year effect is of course more dramatic. At the same time it also applies rapid (though consistent with recent trends) growth percentages to the e-Bikes sector – starting from the store having a low base in this sector. The effect on value is amplified as powered e-bikes are assumed at x3 the average price point of an un-powered bike. Value Parity is potentially "just around the corner" for the store in this iteration of the predictive model. Sense checking that, you might only need 1 in 3 bikes sold in store to be e-Bikes to reach value parity; in some European countries, and some UK stores, they are already there.
Electric Mountain Bikes – Rapid growth, then plateau
E-MTB may see sustained growth from both keen/regular MTBers transitioning across and Leisure riders who want something that "looks like an MTB". E-bike Enduro racing could surpass regular Enduro as a participation sport possibly as early as 2019. We are at the (MG*) Tipping Point where E-MTB becomes cool (Thank you Chris S et al). E-trekking may emerge as a similar size niche market to gravel bike-trekking.

Electric Road – Very rapid growth, then plateau
E-Road bikes may grow very rapidly as keen cyclists encourage their unfit parents / husbands / wives / cousins / brothers / sisters / neighbours and friends to come out and join them. This has very high potential to grow the industry by attracting and creating new cyclists from non cyclists. E-Sportives will begin to be offered as a separate category in many events. Somebody will launch an e-road bike with variable top-speed settings as a specific coaching/training tool.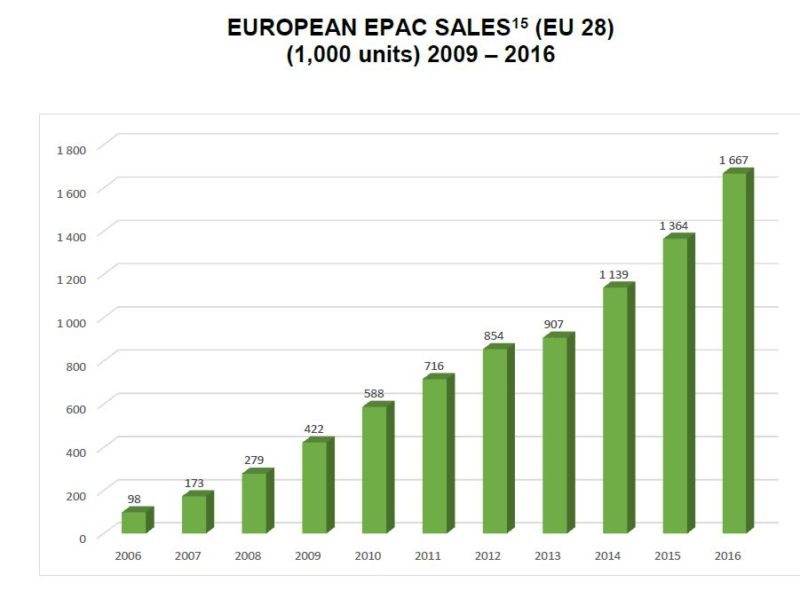 Electric Urban bikes – Steady growth, then plateau
E-Urban bikes should grow steadily but plateau at a lower level than other e-sectors due to the demographic challenges faced by younger people. Some areas will roll out e-Bike share schemes, though these may prove problematical and expensive relative to non e-bikes. Speed Pedelecs are being offered with licensing / helmets / insurance packages – wide-spread adoption of this practice may prove more instrumental to selling the bike than the bike itself.
Electric leisure – Rapid growth, then plateau
This sector will likely grow rapidly as the Baby Boomer generation continues to enjoy its second childhood with free time, disposable income and storage space to spare. Staycations prompted by the weak pound will encourage more e-bike hire schemes in holiday resorts and hotels. Many will purchase an e-bike after trying one on holiday. IBD stores will be challenged by the likes of SAGA, QVC, John Lewis and G-Tech who likely will also grow this sector.
Electric kids/Youth – Rapid growth, then plateau
A sizeable minority of MTBers in their 40s and 50s could purchase these for their kids to enjoy longer off-road rides with them. Current offerings using full size batteries and mid-drive motors aren't quite right. Companies who produce lighter, smaller, less powerful and cheaper models will be successful. In addition, a budget sector will emerge selling a craze product (like scooters and heelies this sector will only sustain itself for 2-3 years). Road models (by contrast with off-road) will be fraught with legal and moral hazard. For both road and off-road, many bikes in this sector will come with warnings that the product should only be used under adult supervision and on private land. Sales will be mostly focused in the 24″ wheel size as it will be 6-10 year olds who are the key recipients.