TfL endorses NACTO's priority for active travel Street Design Guide
Transport for London has endorsed a National Association of City Transportation Officials developed Global Street Design Guide, developed to outline innovative principles for making a success out of prioritising active travel.
The design guide has roots with former New York City Transportation commissioner Janette Sadik-Khan, who many attribute with the roll out of many now bustling bike lanes in New York city.
With input from some 72 cities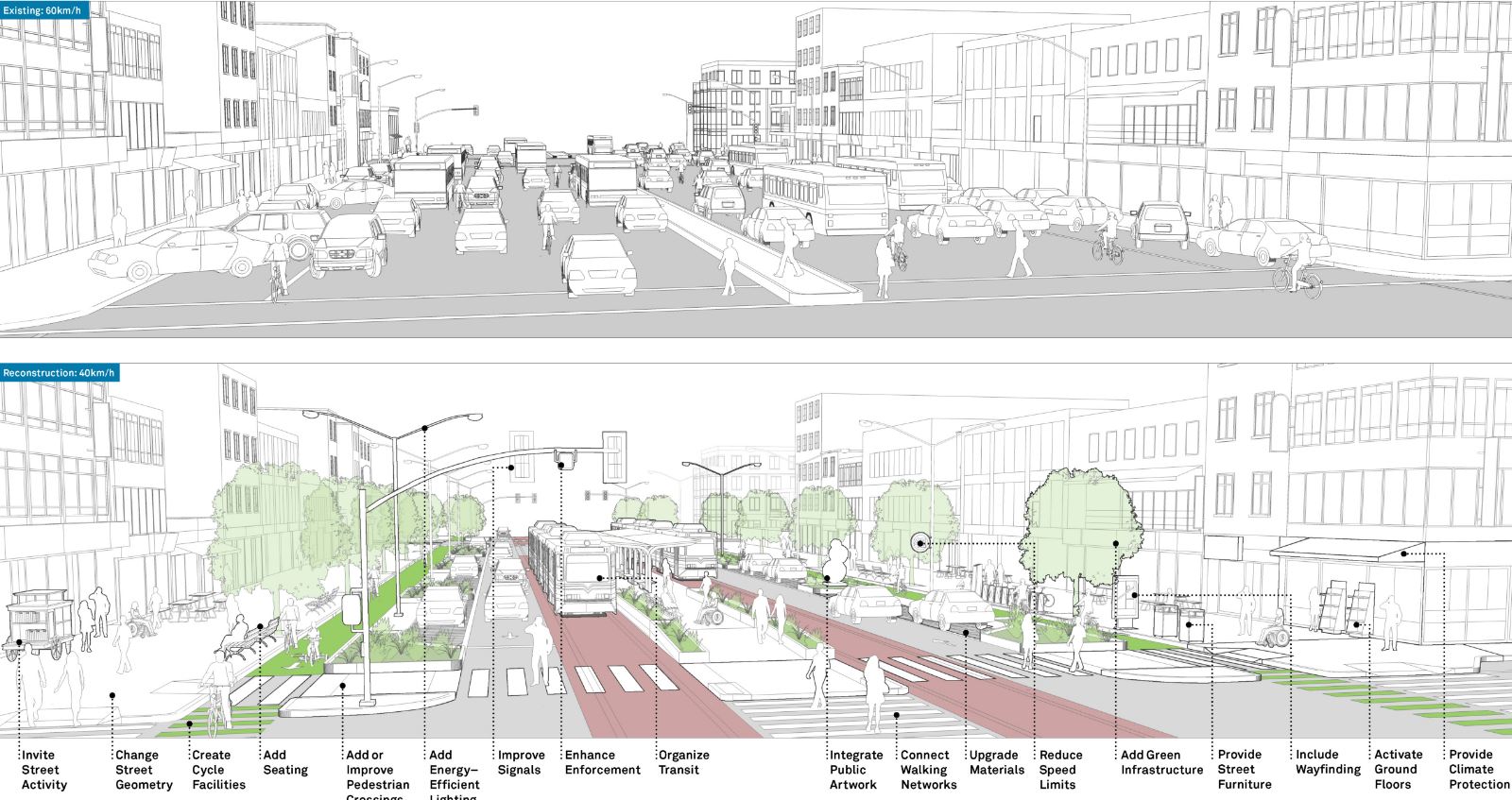 from around the globe, the comprehensive Design Guide provides tried and tested solutions to making active travel both appealing and safe.
Will Norman, London's Walking and Cycling Commissioner, said: "We're working hard to make physical activity a bigger part of Londoners' everyday lives. We know improving our streets to encourage active travel can have a truly transformational impact on our city, and that is why we are working with communities across London and using examples from right across the world to make it easier and safer for all."
Janette Sadik-Khan, chair of NACTO and former New York City transportation commissioner under Mayor Michael Bloomberg, said: "London's endorsement sends a strong message to cities everywhere that great streets aren't a question of engineering, they are a question of imagination."
Sadik-Khan is now a principal with Bloomberg Associates, a philanthropic enterprise that works with mayors around the world to improve the quality of life of their residents. Bloomberg Philanthropies underwrote the creation of the guide, which is being released in May free of charge to cities around the world.
While Transport for London controls just four percent of London's streets, 30% of the captial's traffic runs via these routes, making their design a vital lever for combating traffic congestion and air pollution, and giving Londoners more attractive opportunities to walk, take transit or cycle.
Leon Daniels, Managing Director, Surface Transport at Transport for London, added: "After the success of our first walking conference, we are delighted to support the Global Street Design Guide. Improving London's streets and public spaces for walking is one of our top priorities. Having access to a global guide means we can utilise the best designs from around the world to ensure our city is a healthy place to live and work for everyone."
Most urban streets are governed only generally by guidelines set out by national or regional governments. Though there are many street designs permissible under these guidelines, many transport agencies do not make use of them because they are not explicitly documented in formal design guidance.
With over 40 case studies, the Guide shows in actionable terms how to redesign streets to put people first. The Design Guide can be found sampled here. The document is also available to purchase from islandpress.org.