The Rapha Interview: "The subscription model is the ultimate customer relationship"
In the past months we've talked extensively on CyclingIndustry.News about the future of retail in the cycling business and how experience is increasingly crucial to holding a customer's interest. With that in mind we felt it time to pin down Simon Mottram, founder of Rapha, for a chat on the evolution of what is increasingly a business driven by membership to a very exclusive clubhouse.
"When we started Rapha back in 2004 we ran a month long exhibition called the Kings of Pain. At the time we'd have lots of parties to introduce people to the concept, but even then our product sat quietly in the corner of the room. We've never driven Rapha within a selling environment and I think that's been crucial to how things have turned out and evolved over the years. As it turns out we've always enjoyed an excellent sales per square foot ratio, despite the low pressure sales approach."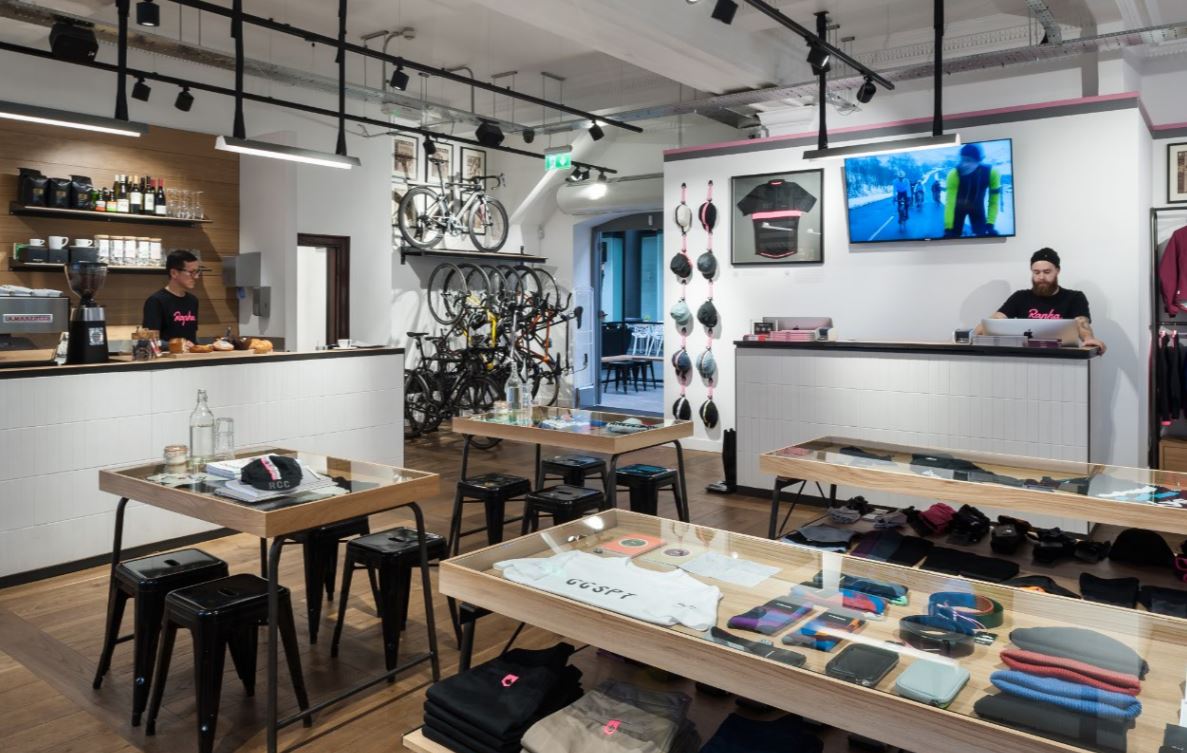 Ponder a moment on Mottram's approach and consider how it tallies with the way bicycle retail and merchandising trends have evolved. Over the years bike shops, in particular, have tidied up, presented and become aesthetically more professional and inviting. The environment has changed from the dreaded sea of wheels to what we often hear described as a community 'hub'. Cafes in store, sofas, customer wifi and books to read – all of these would have been alien in the bike retail experience of ten years ago.
Mottram's philosophy of creating an experience to sit alongside his retail offering came early in the brand's history, but will be a key driver going forwards, we are told.
"Our Clubhouses are a place where you can immerse yourself in live racing, relax with a coffee and take in plenty more of the cycling culture. They're evolving too in terms of customer experience too. When we came up with the Vault at the Spitalfields location the thinking was to give the customer as close as to a real life riding experience in store as possible. Going into a cycle shop and just trying on the clothing is a weird transaction. We're selling incredibly technical products with big claims, but how are you going to feel what it's genuinely like before you purchase?"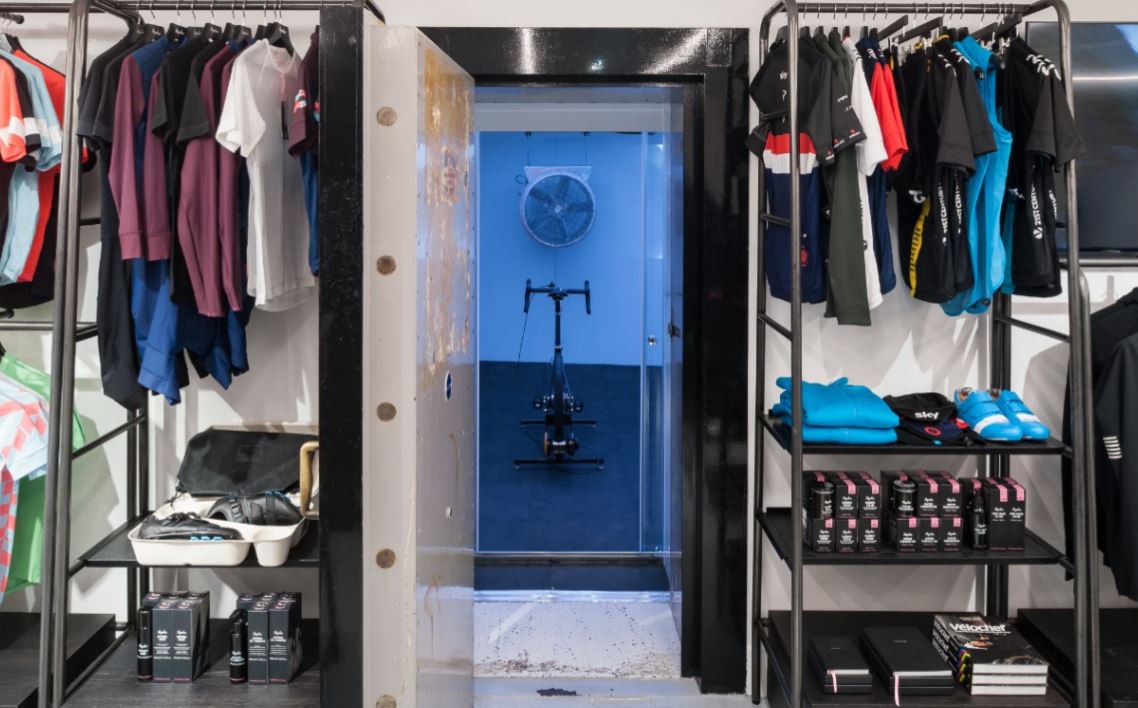 Part of Rapha's proposition then is to replicate in the saddle posture, with
headwinds and temperature fluctuation, all in what is essentially an interactive changing room. The brand, of course, can't replicate the Vault with its associated costs in every branch, but Mottram says that as a minimum requirement Rapha Clubhouses will have a bike fit rig in each branch by the end of the year. There's more of these locations on the way too.
"We're opening seven more locations in 2017 which will take us up to 20 worldwide, employing around 150 of our 400 staff globally. They're all profitable too. In the U.S. there's up to four planned with Boulder, Seattle and LA destinations confirmed. We're also set to open in Berlin, Majorca and Melbourne," says Mottram. "I have to say the key reasons these work is the hangout vibe, it's not a clothes shop."
Overseas represents an enormous 75% of Rapha's present business, with over 100 countries in receipt of Mottram's brand. The U.S. and Asia Pacific are presenting the brand with countless new opportunities. But in a market that's rapidly saturating, why the interest in an admittedly premium market leader?
"We've never positioned Rapha as a Brit brand," explains Mottram. "In fact I feel that the spirit of the sport is quite European, so it's never appealed to me to go down the route of using the flag as branding. Each market has differing dynamics and while the UK remains our largest turnover we're pleased at the global growth. In the Asia Pacific many are picking up cycling for the first time and doing so in numbers as wealth steadily grows. There's certainly an emerging lust for premium gear. The U.S. is just about in the lead in terms of the value of business done and we've a better penetration than ever with openings in San Francisco, New York, Portland and other regions."
You could be forgiven for overlooking Rapha's other international aspirations – a travel arm which in 2016 turned over more than £1 million.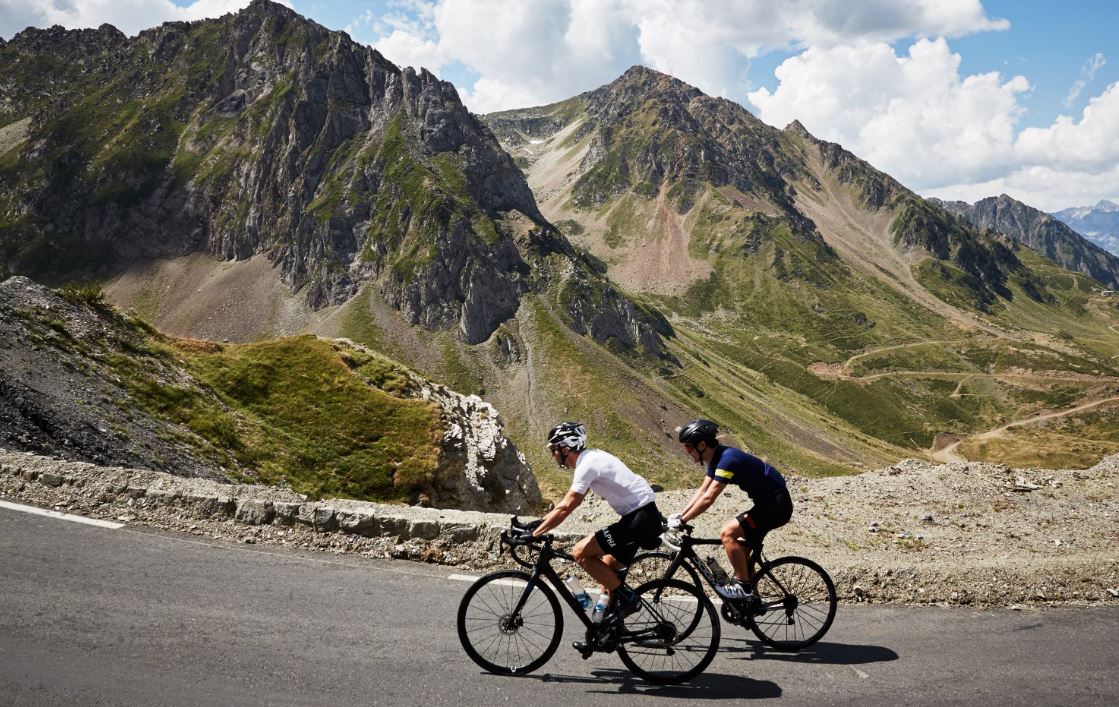 "That's a small portion of the business in the grand scheme of things," says Mottram, but is steadily becoming an integral part of the Rapha brand.
Having turned over £60 million plus in the financial year running to the end of January there's an ever-increasing number of revenue streams contributing, each aligned to Mottram's belief that customer experience is the future.
"If you were to distill what Rapha's about, for me it's moments; the pinnacle of the amazing climb, for example. We can't scale our travel ambitions too rapidly, but the indulgent experience that we create is exactly the kind of product we want to deliver to our fanbase," says Mottram. "It's symbolic of what we're trying to build, but requires a lot of coordination, especially as we now run these trips ourselves."
Offering trips to Japan, Norway, France, Spain, Italy and the U.S., Rapha's travel arm is web-based and quite intentionally targeted at the global audience. When the travel segment came to fruition in 2012, the second booking came from New York. With a healthy appetite for European cycling, a good chunk of customers stem from both ends of the globe. Primarily it's the 9,000 club members booking up, another of Rapha's increasingly relevant revenue streams.
"Our memberships have really accelerated and we're pulling in about 100 more per week around the globe," says Mottram. "At £135 a year it's a commitment, but I think the subscription model is the ultimate customer relationship and probably the most strategic thing we do here at Rapha. By the end of 2017 I'd really like us to have 15,000 on board."
As part of that subscription fee members gain access to product exclusives, free bike hire on Rapha Travel Trip's, as well as 10% off, lifetime crash replacement on the RCC Race Jersey, support at races and sportives and a multitude of other benefits.
Connecting customers to the brand further, members have at present exclusive access to the content-rich
Rapha app, of which Mottram says about 8,000 of his brand's members have downloaded.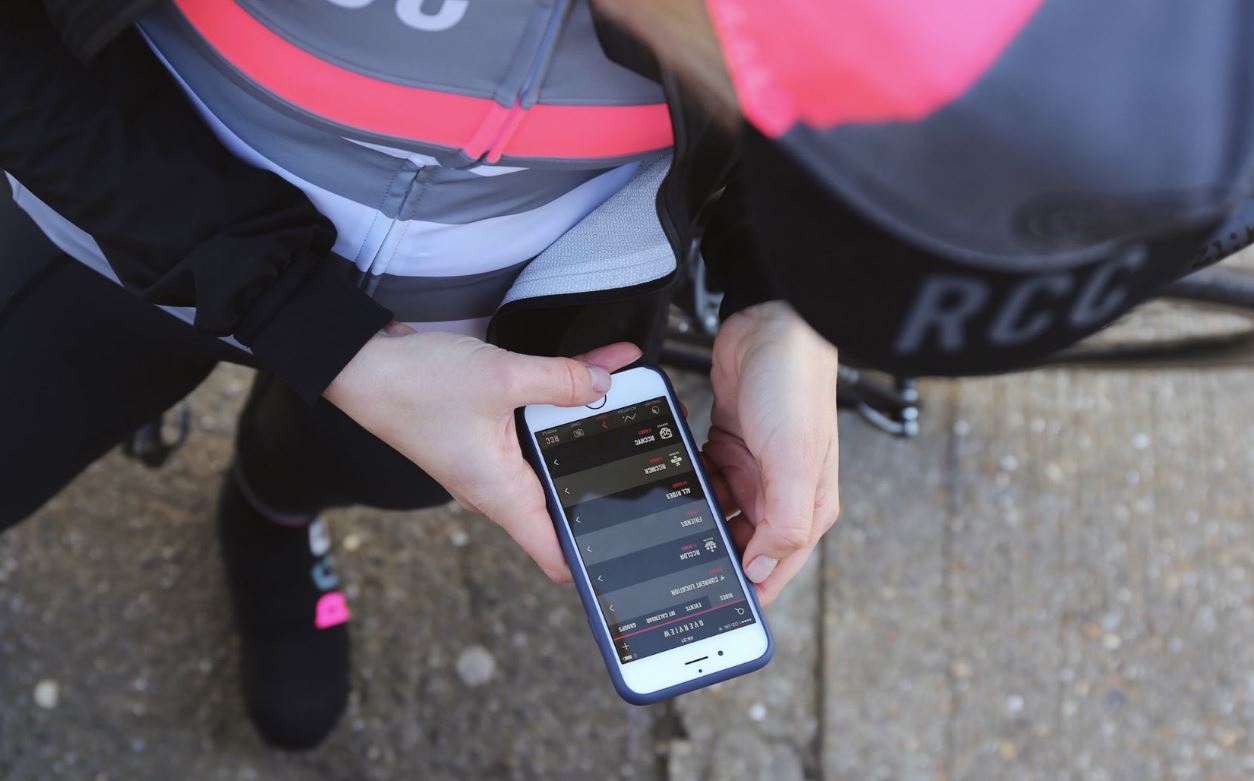 "I travel a lot and would have killed to have had this app 15 years ago," says Mottram. "Through the app we connect over 150 rides every week around the globe, meaning that wherever you are you can meet like-minded individuals, benefit from local knowledge and make connections. It might be that we decide to expand availability to non-members in the future."
When asked whether he would also have liked access to crowdfunding 15 years ago, Mottram has mixed feelings over whether that would have been a blessing for Rapha as it has been for so many starting in the Kickstarter era.
"There's certainly been an explosion of brands. Some are doing some nice product, but I think a lot more are producing just nice looking gear with no real functional appeal to the cyclist. You need to innovate in this space and ultimately turn all these investor's cash into a proper business," says Mottram. "I'm uncomfortable with the idea, personally. We built this market almost alone for such a long period of time and have grown with four rounds of investment from private individuals and fans in our 13 year history. Having said that, with 180,000 customers around the globe I think we'd quickly have hit our target had Rapha gone down that route."
Looking at the breakdown of his demographic, Mottram touches on areas for improvement, freely admitting he'd like to do more trade with female enthusiasts.
"As sales go about 20% of our turnover is with females, though 5% of that we believe is gift purchase. My ambition is to shoot first for a solid 25% share of turnover and then hopefully on to 50% of trade. We've been producing in this space for five years now and have been over-investing in the segment to ensure we're offering the same premium product. I'm surprised personally by the appetite for race gear among female customers. We'll be introducing some new lines in 2017 on this front, from active product to city styles, including and incredible new coat."
Appetite for race gear is largely driven by Rapha's high profile industry links. Having signed with Team Sky in 2012, Mottram's team set about the relentless task of transforming its professional tier product, with the Pro range today representing around a quarter of sales.
"The needs of the pro are very specific, so we very quickly took to the tunnel with new fabric technologies to create some very uncompromising garments," says Mottram. "These can be uncomfortable if you're not an elite athlete putting them to their intended use, but that end of the market loves the gear."
On new product Rapha will debut a Made in Italy line, a commemorative piece to mark 50 years since Tommy Simpson's death, a "reset" of the bibshort catalogue, as well as a handful of products to celebrate iconic races. Complete garments aside, Mottram adds that its compression lines have been upgraded, while a new proprietary chamois will feature in select garments.
In concluding how Rapha moves forward as a brand, Mottram agrees with the notion that the bike industry needs to be more involved on the cycling advocacy front.
"We're starting out on this front, but unfortunately you can't popularise too much with nice films, so we'll look at other avenues." says Mottram. "I'd like to begin to frame the sport in a less broken light too, it's important that the industry addresses that for the future."