Third wave of Gov's Fix Your Bike vouchers released
The Government has today announced that a third larger than usual batch of Fix your Bike Vouchers has been released into the marketplace, just in time for an anticipated spring lift in footfall.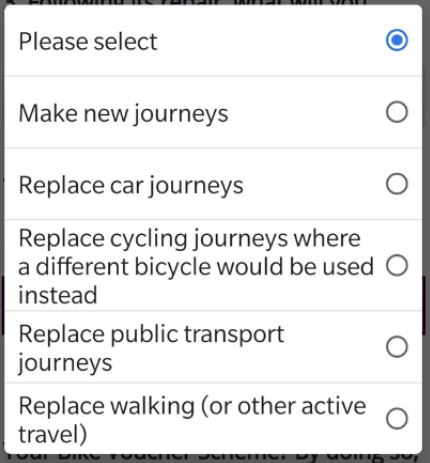 Updated today, the Gov.uk portal offers "The third batch of Fix Your Bike vouchers is now available." Alongside are the two prior notifications, both of which reveal that prior allocations were snapped up inside 24 hours; the first of which crashed the Energy Saving Trust's website on high demand.
UPDATE: We have it on good information that this batch will see the release of 150,000, three fold the usual 50,000 allocation
Of the pool of 240 bike retailers who responded as part of CyclingIndustry.News' 2021 market report 59% of shops said they have thus far accepted the vouchers and registered their businesses. On the contrary, 23% said that they had turned down the trade, most citing being busy enough already with workshop jobs. (You can purchase CI.N's report in full by contacting the editor here.)
Notifying CI.N's trade forum earlier, the Bicycle Association's Stephen Holt wrote: "We have just heard from the DfT that a new batch of 150,000 "Fix Your Bike" vouchers has been released today.
"The Fix Your Bike Voucher Scheme allows members of the public to receive a voucher worth up to £50 towards the cost of repairing a bicycle.
"Any retailer not already registered as a repairer can do this
here."
For consumers wishing to express an interest in a voucher the information is
found here.
Each voucher will have a 90-day validity from the release date and so consumers will have until the end of August to complete their repair.
The Fix Your Bike voucher scheme is funded as part of the Government's £2 billion walking and cycling budget, of which £250 million is allocated to this repair effort. With the release of this larger batch 50% of the promised vouchers will have been circulated.
The scheme has not been without its teething problems, though appears now to be getting steadily on track.
Back in October
bicycle industry voices called for an acceleration of the pace of vouchers in a bid to maintain steady trade throughout the winter. Since then the severity of the bicycle industry's supply chain issues will have given many workshops pause for thought as availability of parts is at a low.