Trillion's UK built bikes to launch at London Bike Show, carbon due from 2018
Following September's announcement that the Liberty House Group has acquired Trillion Cycles, the brand will tomorrow debut its first bikes at The London Bike Show.
Under its Greensteel strategy Liberty has invested over £500m in UK steel and engineering assets over the past 18 months and also aims to develop more downstream manufacturing capability as part of a low-carbon end-to-end on-shore supply chain.
Set to include five entirely UK made bikes, Trillion's bike will be hand built to customer specifications and are described as "upmarket" and to be specced with only high-grade named components.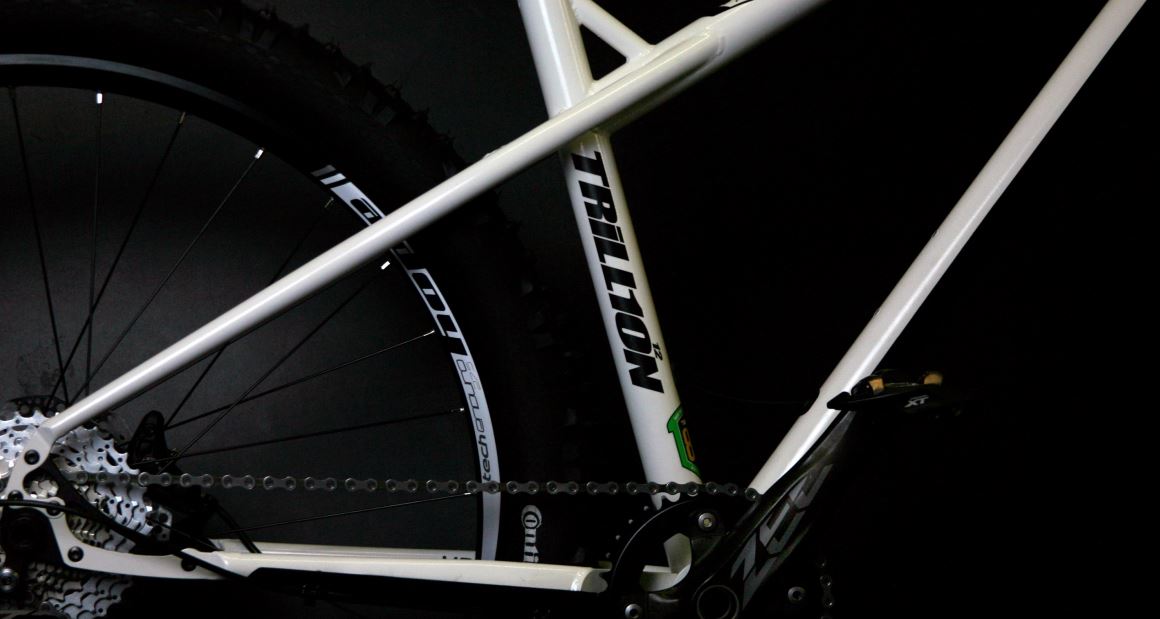 From early 2018, the firm is also planning to build Carbon frames in the UK and is also developing a full suspension mountain bike, with longer-term plans to develop ebikes.
Current bikes will include the Node Single Speed Commuter bike, the Prime Reynolds 853 Steel All-Mountain bike, and The 22 Superior Titanium Road bike. It is the first range launched by the firm since it was acquired by the fast-growing Liberty House Group last year.
The range was created by Lawrence Bryan, a graduate engineer and cycling enthusiast, who founded Trillion in 2012 after 25 years in the automotive sector, Russell Cashmore a build manager and former Team GB cycle mechanic with more than two decades in the cycle industry and highly-experienced product design engineer, Matt Granger.
Bryan said: "Liberty Trillion prides itself on the fact that all our frames are hand-built in the UK and our bikes use only high-grade named components. We offer our customers a wide choice so they can create a bike as individual as themselves.  Our products are of the highest quality and we are aiming to establish our reputation alongside respected brands such as Pinarello, Colnago or De Rosa."
The launch of the new Trillion by Liberty range coincides with the 25th anniversary this month of the creation of Liberty House by Sanjeev Gupta. It has grown to become a global metals trading enterprise and one of Britain's largest industrial employers with over 4,000 workers.
Sanjeev explained that bringing Trillion into the Liberty Group represented a return to his own roots as he began working life selling bicycles internationally for his father's company before setting up his own business in Cambridge in 1992.
He added: "The work Lawrence and his team are doing is a great example of what we aim to do across the different spheres of engineering and manufacturing in Britain. We want to bring back great industries that have migrated overseas. We are establishing a competitive sustainable metals industry based on low-carbon production which is feeding our growing engineering businesses and ultimately that will help revive our downstream manufacturing enterprises. Bicycle manufacture once employed 50,000 people here and we aim to restore some of that great heritage."