Velofix: "We've met nearly all the major brands, many have B2C built and ready to fire"
Mobile mechanic franchise Velofix has detailed to CyclingIndustry.news the extent of its plans at Interbike, revealing that from December it will be speaking to UK businesses about its first step outside North America.
"The UK was always the next logical step for us," says founding member Chris Guillemet. "With our cloud based system everything moves across easily and the vans actually come from Germany, so European roll out should in theory be easier."
Having just hired ex-Canyon executive Ward Grootjans, who oversaw the B2C brand's expansion into 15 markets, Guillemet talks candidly about the potential around the globe in future.
"We've now met with nearly every major brand in the market bar a couple. They've not all turned on their B2C functionality yet, but in the majority of cases it's coming and we're ready to help deliver for those who need a last mile partner. We're now available as a cart check out item for Amazon orders too, meaning that from our standard $69 per hour (+tax) rate anyone ordering a bike this way – and they are in numbers – can be sure it's safe to ride."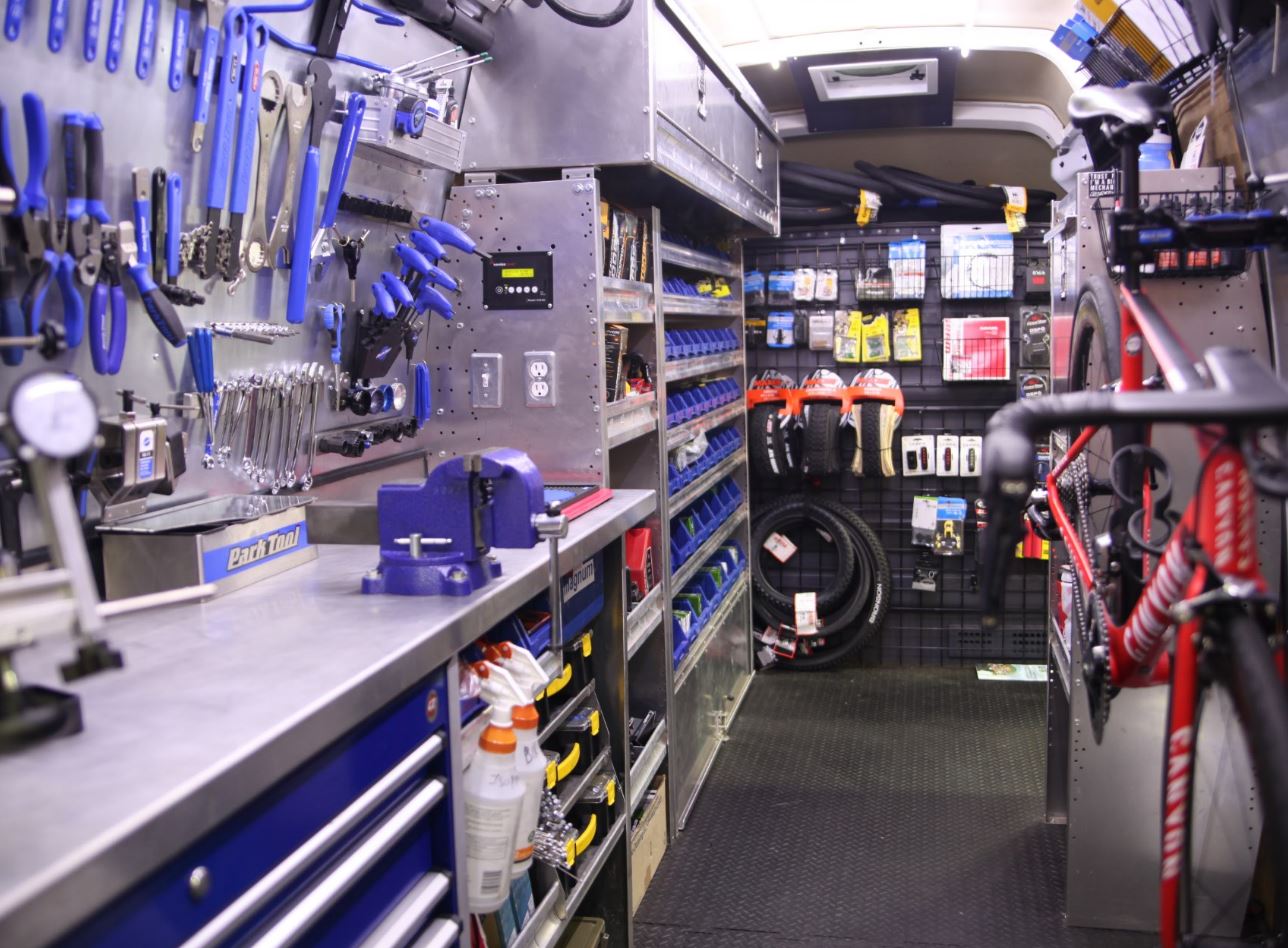 On the growth of the mobile mechanic business, Guillemet says that he's stayed in close contact with his competitors, believing the only thing lacking from the business is consumer awareness that such a thing exists.
"I want to see everyone succeed and even for our competitors to have more trucks on the road, it'll benefit us all getting more service vehicles on the road. This year we've three times the number out there as the same time last year. We expect to sell 200 franchise territories in 2017, which gives a buyer an unlimited amount of trucks in their territory. Many have a few out there already and will grow their fleets with the demand."
Guillemet will be meeting UK bike shops in December of this year with a view to beginning the UK roll out. Further down the line Australia could be next in line, we're told, though "South America surprised me with Interbike interest," said the Velofix boss.