Velorution talks third branch opening, selling the cycling lifestyle and meeting every customer at the door
Velorution has long set itself apart in the bike retail world. Walk into the Great Portland Street branch and it's immediately obvious that this is a store where you'll always find a bike you wouldn't mind adding to your own collection.
That is in part down to a policy of scouring the globe for the less common (in the UK at least), but highly lusted after label in urban cycling in particular. More often than not brands approach Velorution first, understanding the unique selling point of what has become a hub for the quality and style conscious cycle commuter.
What's not immediately obvious is that such a formula not only creates a recipe for high footfall and long stays per customer, but that the demographic is almost entirely split down the middle with "50% male and 50% female customers."
"That's quite unique in the bike retail world, we think," offers Gretta Cole, the co-owner and often house magazine editor too.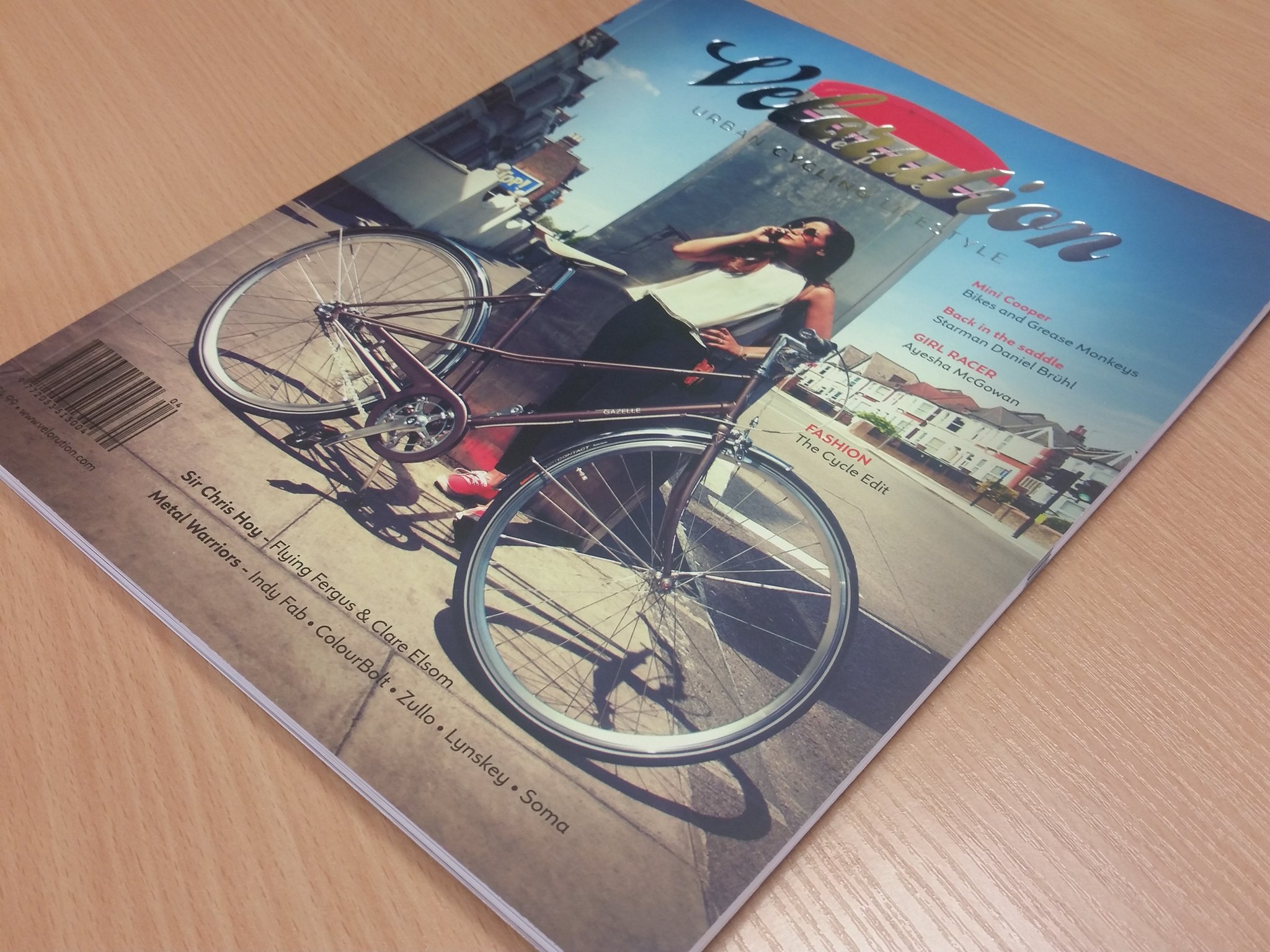 Yep, you read that right, a bike shop that produces its own lifestyle magazine – produced largely in response to the coverage ratio of performance cycling to commuter and leisure cycling in the consumer press. And it's selling the cycling lifestyle that is the key to the business.
"Bikes are almost secondary to our offering," offers Conrad Lewis, the business's commercial director. "The traditional bike shop has quickly become antiquated and generally speaking that model doesn't work anymore. Velorution is all about selling the lifestyle and all that comes with it."
It's for this reason that the already diverse business is exploring another entirely new and unique approach to bike retail with the opening of another Great Portland Street branch just a few doors down from the flagship branch at number 61.
"We opened the doors on Monday and have sold four books in five days," explains Lewis.
These are far from your typical books, however. Stemming from a premium publisher Taschen, Velorution's new offshoot retails books ranging £45 up to collector's publications worth thousands and even tens of thousands of pounds. A personal passion of Lewis and Cole's, a handful of the books present can only roll off the Vatican's printers, such is the size and quality of the paper hosting the photography within.
Perched on top of the store's main bookshelf are two Bromptons, while adjacent is a highly desirable carbon Rizoma, among other standout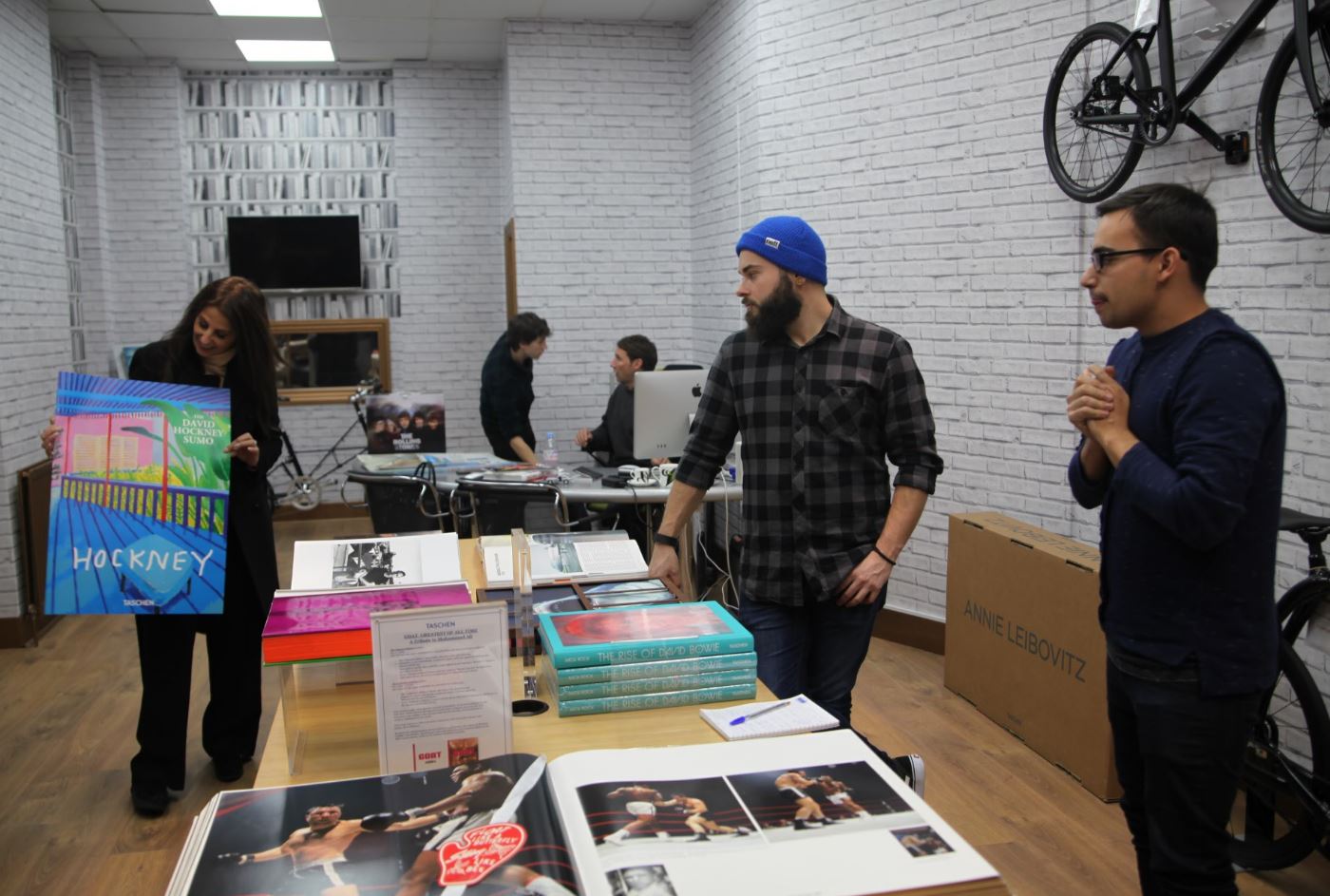 builds.
Not traditionally a brand carried by Velorution, Brompton joined the party on the back of strong demand last year, with 200 of the iconic folders sold to a typically affluent customer base inside the first 12 months. These have averaged far above the base price too, with customers largely opting to take home bikes between the £1,200 and £1,500 pricepoint.
This behaviour again is a peculiar but welcome difference in Velorution's trade. While the average sale price of a bike in the UK sits at around £270, Velorution's is a startlingly high £1,500 and not entirely because of the e-bike.
"We added the State Bicycle brand recently to give us a new entry price point of £450, which is again a desirable price point for the London commuter," says Cole, who says that, far from being concerned by being surrounded by chain stores targeting the same customer, embraces the customer having choice.
"Very often customers will visit the three chains local to us. They'll come in, leave, but they're often back. I think the value of the independent specialist is recognised and we really make a concerted effort with shoppers, something they recognise you just won't get often with multiples."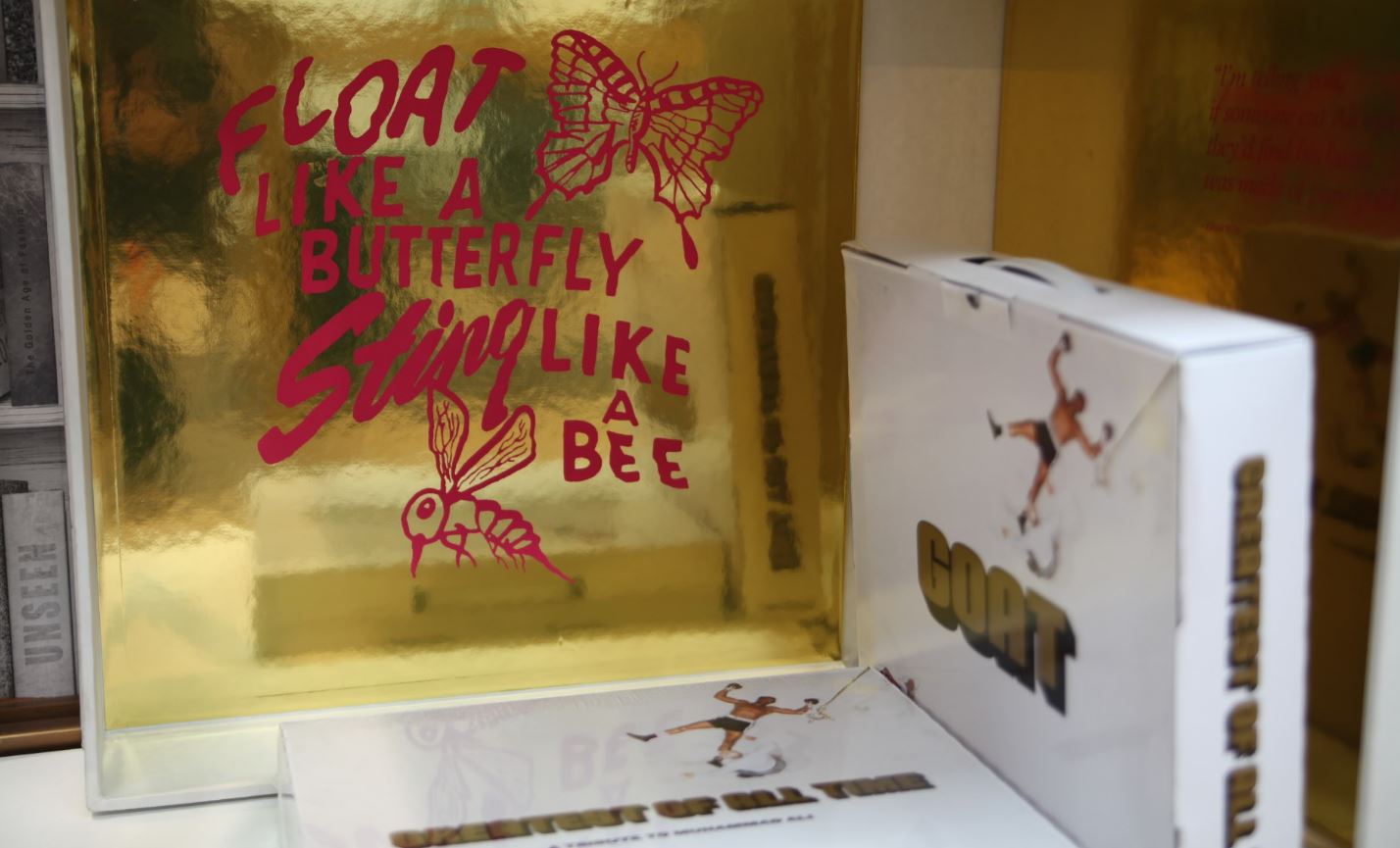 Cole's not kidding either, not a single customer that entered during our interview spent more than a minute browsing the shop floor without staff interaction.
"We make sure customers are met right away and that by the time they leave they have some of our own branding in their hands, as well as any information they may need. We've a culture of teamwork, whereby often 2 or 3 staff may work on one customer at a time where possible. That means that while a customers bike is being fixed up in the stand they're being offered a coffee on the shop floor in tandem with introductions to products that may enhance their on bike experience. The magazine costs
£4.99, but it gives us some great leverage with the customer who is interested in the kind of bike gear we sell," explains Cole.
Though Brompton's introduction has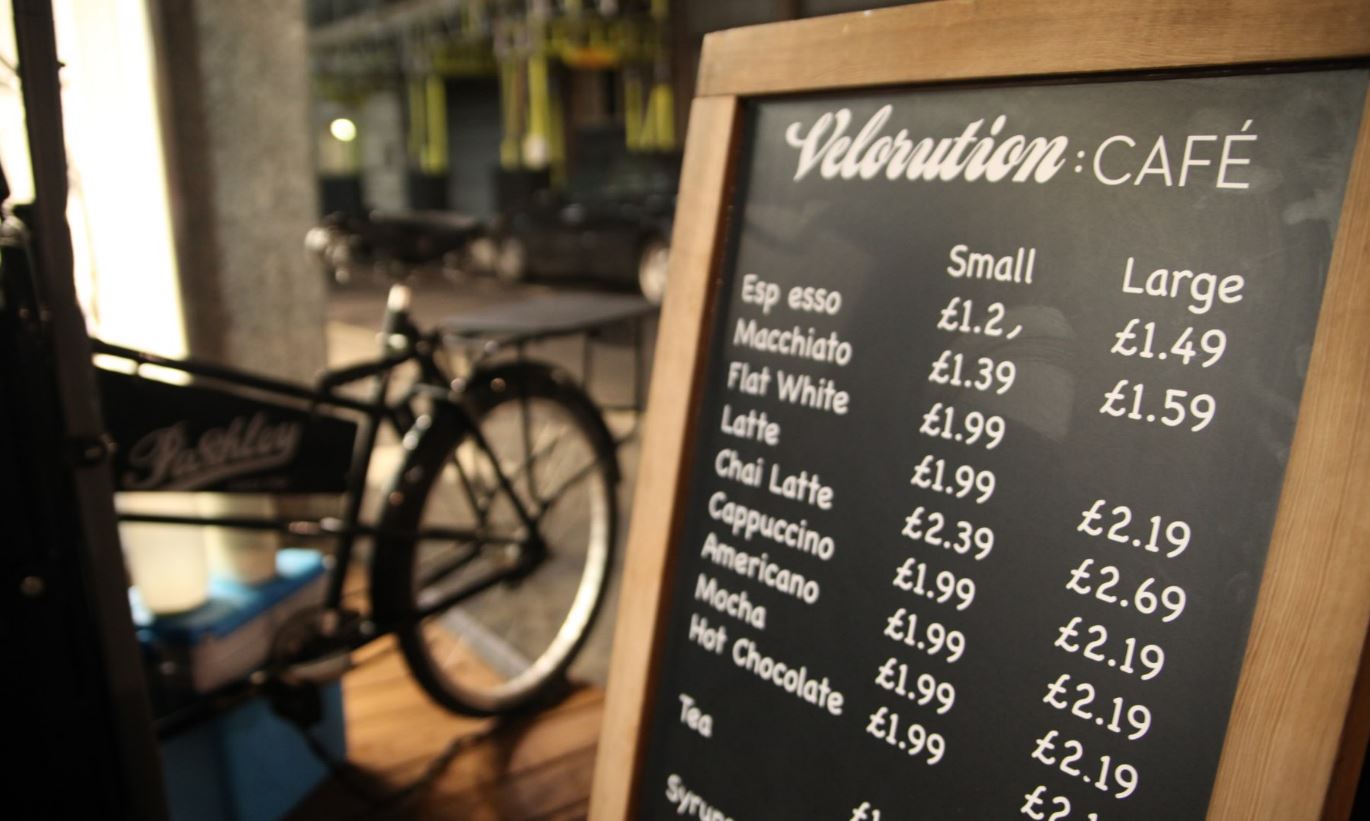 skewed the numbers somewhat, Lewis believes that 70% of bikes sold via Velorution are for the commuter and of those, some 50% are belt driven, in part down to the business's exclusivity with Schindelhauer Bikes. Electric bikes, for which the store was an early adopter share the rest of the pie with folding bike sales.
"Velorution has been a destination in London for electric bikes for some time," says Lewis. "It was six years ago that we brought in our first GoCycles and A2B bikes. Back then I think we sold 63 in the space of two months without a huge market for such bikes. There's a game changer in e-bikes coming next year, we'll sell a bunch of those, i'm sure."
Business is good, then. Having acquired the Mosquito Bikes of Islington in May following its crowdfunding drive the trajectory since has been upwards.
"At my last check we're up to 15 staff across the business, who have helped us grow 33 to 34% year-on-year, on top of a 26% growth last year. This has been our busiest October to date and November's looking good too. We're getting better at what we do constantly," says Lewis.
"The Mosquito opportunity was a rarity, you can't ignore an opportunity like that and it's added an extra dimension to our business," adds Cole. "Not only was it a household name, but they'd built up an incredibly detailed dataset of over 2,500 customer bike fits. That gives the Velorution a big presence in the performance and custom arena, but we've also filled some gaps. The surrounding stores are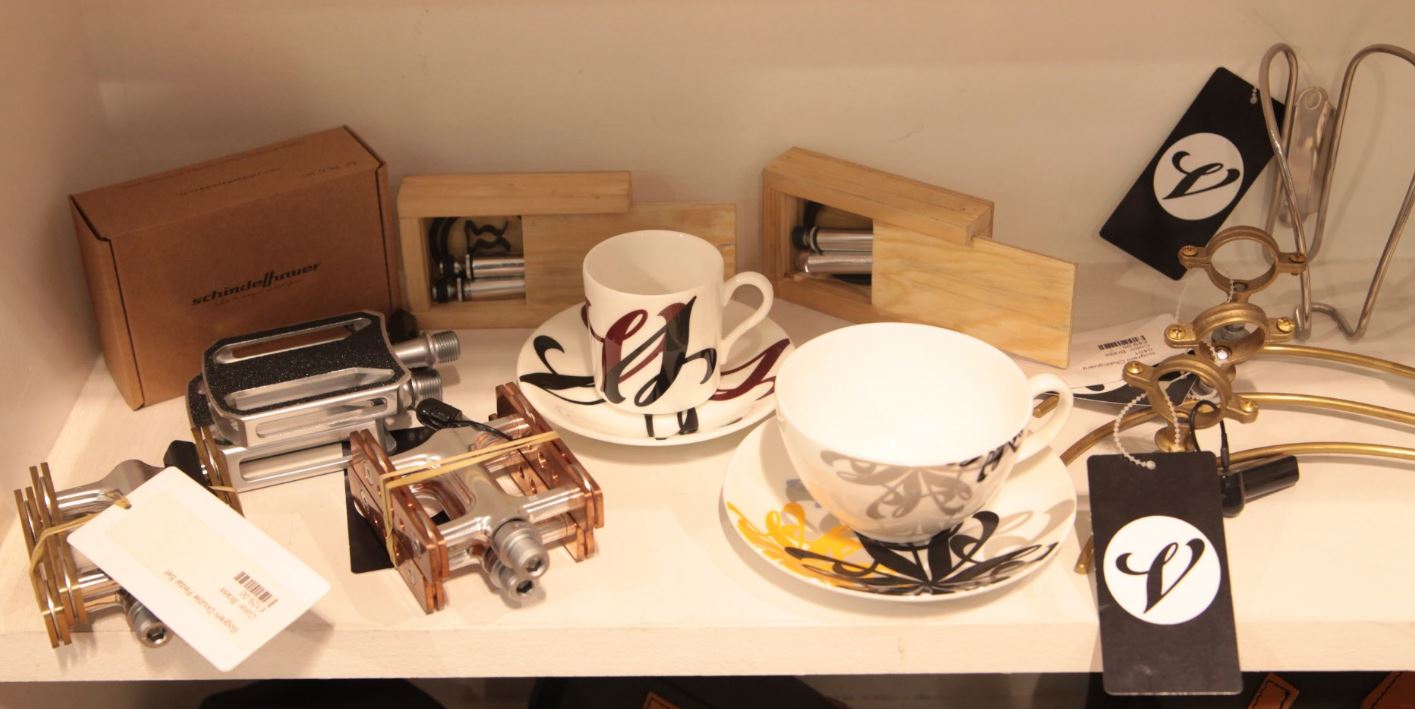 places where parent and kids shop, so we've developed the family and children's offering too."
The crowdsourced equity drive has helped the business carefully invest at a time when the rest of the industry is largely consolidating. And it's having cash stored that has helped the business grow in the past.
"Initially we hadn't planned the Velorution takeover," says Lewis, "Following our concession appearances in Selfridges it become the next logical step. With our Seedrs funding drive we pitched the notion to a few customers and it was hugely well received. In the end it was around 95% backed by our own customers who wanted to buy into the Velorution brand, such is their faith in the business's way of doing things. In the past we've had overseas brands ask if we'll set up Velorution branches in their city, so we must be doing something right."
Might the recipe for success be in part down to a policy of no discounting? Cole concludes that, bar very occasional flash sales, this strategy, paired with tying up exclusivity partnerships with labels has paid off over the long term.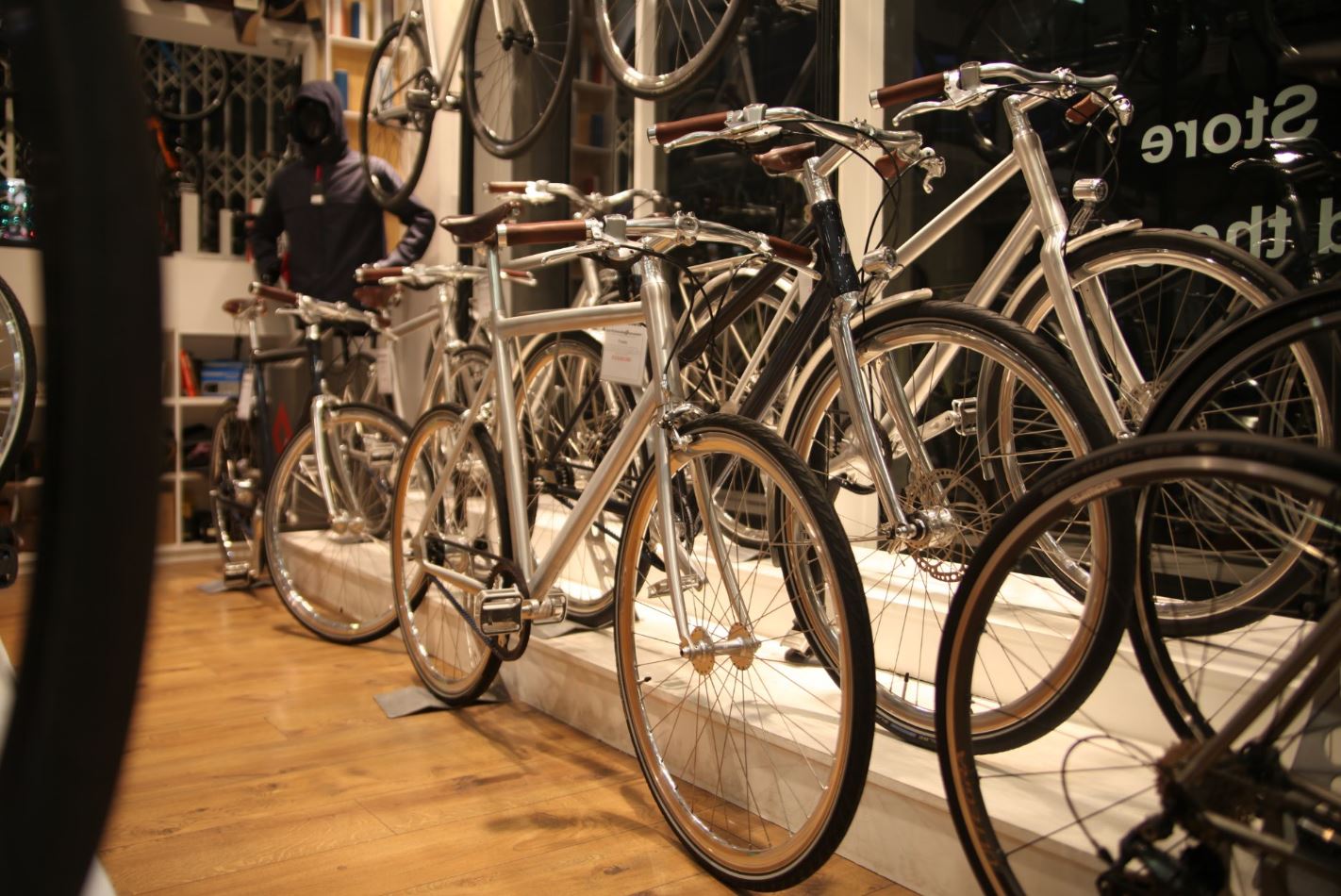 "We've just added Chrome Industries, for whom we are the main partner in London and the South East and with the deepest range. There's exclusivity too on Mizoma, Relo's amazing e-bike conversion kit, Schindelhauer and many more. Through the latter relationship we've even become the UK distributor for Gates' Carbon Drive, supplying the rest of the industry with belt drive solutions."