Velotech Services regains sole UK distribution of Rotor Bike Components
Velotech Services has this morning informed CI.N that it has regained exclusive distribution rights to Rotor Bike Components in the UK.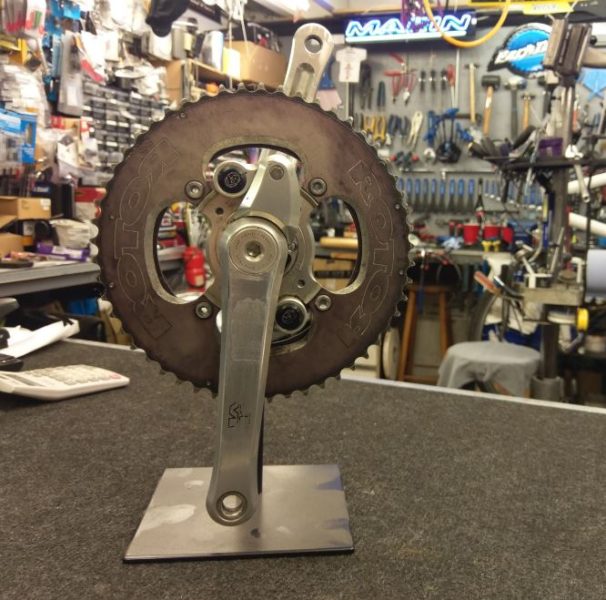 Having brought the very first Rotor crank into the UK – spotting the label's products at a London trade show many years ago – Robin Corder, Velotech's owner has long been an advocate of the Spanish firm's products.
Velotech introduced the very first RS4X offset cranks (pictured) to the UK which paved the way for the Qring progression.
He told us this morning: "We're thrilled to have Rotor back and exclusively in the UK market. Our distribution resumes immediately, with stock coming back to full strength in the coming two to three weeks. If you're in desperate need of something, give us a call.
"Rotor's are products that require time to educate the consumer and even the retailer on the significant benefits. Rotor is, after all, an IBD-focused product. As a small distributor we bring to the table great flexibility and commitment to a brand like Rotor and we can't wait to get moving with them again."
Among the range for 2018, dealers should keep an eye out for brand's the first dual-sided power option, Rotor's 2IN Power DM road, a line that also builds in capability for the new direct mount 12.5% ovalised chainrings.
Saddleback, which has recently overhauled its online shop window, has informed its dealers of its halted role in supply.
Dealers can contact Velotech Services by phone on 0845 475 5339, or by email here. The Stratford Upon Avon distributor also supplying C-bears Bearings and Ceepo Bikes, among others.
Look out for a deeper profile with Velotech in CI.N's next Trade Journal.