Vosper: E-bikes are definitely growing… and creating an entirely parallel retail channel
Data from the US supplier group BPSA's "E-Bike Summit" in March shows a sevenfold increase in ebike units from January 2017 to July 2018, followed by a sharp drop as US tariffs on Chinese goods took effect. Nonetheless, numbers for January 2019 show some recovery and are expected to continue, despite higher pricing as the tariffs take effect.
At the same time, US import data collected by industry consultant Ed Benjamin of eCycleElectric shows a growing retail channel of independent electric-only bike dealers, or EBDs. One e-bike-only brand, Pedego, claims £39 million (US$50 million; AU$72 million) in US sales out of 108 retail locations, potentially making it as large a player as Trek, which does not report sales and has about ten times as many retailers.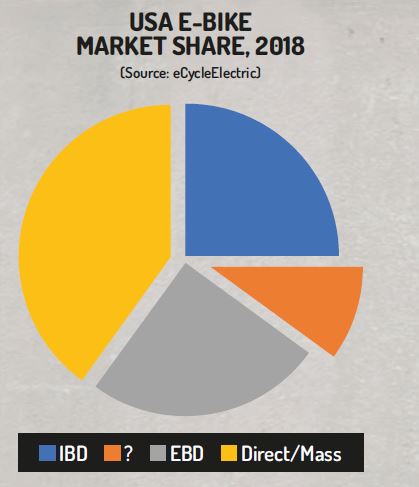 The emergent EBD is currently estimated to be at parity with the traditional IBD channel in e-bike unit sales, and the two combined are about the same size (although larger in revenue) when compared to the huge number of consumer direct sales, which are mostly low dollar imports sold through Amazon or other aggregators.
At the same time, dockless ebike share schemes backed by multibillion-dollar giants like Uber and Lyft are proliferating in US cities, despite coming under fierce competition from e-scooter (known in Europe as step-scooter) brands Bird, Lyme and others. There is a real Wild West era of e-bike development here and a corresponding lack of law and order/ infrastructure/ commonsense practices to support it at any number of levels.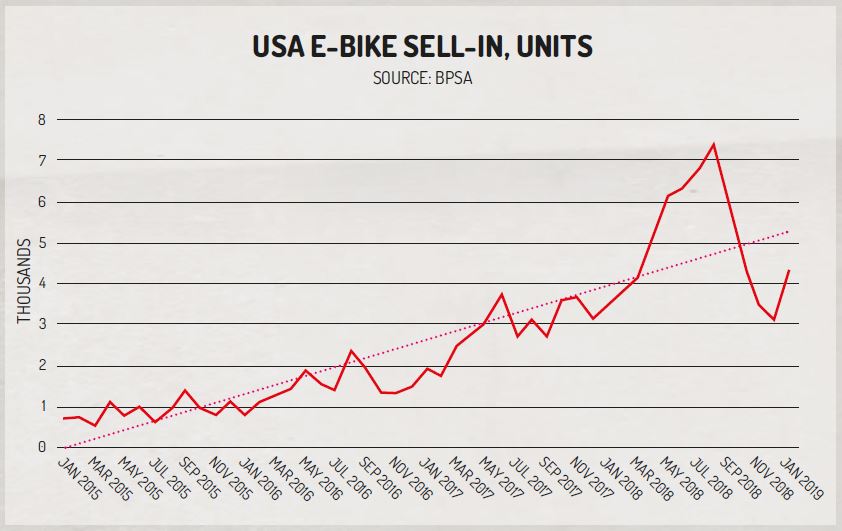 Stay tuned for more from Rick Vosper on Cycling Industry News. And catch up here.