New products: Subrosa's x Slayer colab, Stanforth's Rohloff Kibo and Scicon's signature Wilier luggage
Subrosa x Slayer bike line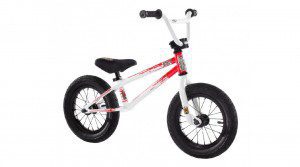 You read that right, heavy metal legends Slayer have linked up with US BMX experts Subrosa to offer a six-item signature line.
Starting with a 12-inch balance bike, Ryan Sher's bike brand is keeping the heavy metal as lightweight and user-friendly as possible. Also in the bike line there's a 20-inch BMX, a 26-inch build that retains a bit of BMX feel and a 700c urban build. Aftermarket components include the custom-painted Thunderbeast frame and a Slayer emblazoned denim/leather pivotal saddle.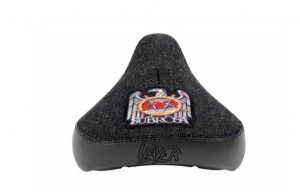 Sher said of the link up: "Being at the Slayer show in Orlando and seeing young fans with their parents I
get the same feeling when I see young riders with their parents at skateparks. Passing down not only the tradition, but the history to the next generation of fans. The "Cradle of the Grave" theme in this collaboration project will embrace audiences from all ages because once you are a Subrosa and Slayer fan you are a fan for life!"
Stuart Dawkins of UK distributor Seventies told CyclingIndustry.News: "Shops have got until the 17th May to get pre orders in. So far there has been a huge demand for these bikes. We won't be getting any additional stock, so if you don't pre-order you're going to miss out!"
Wilier x Scicon collection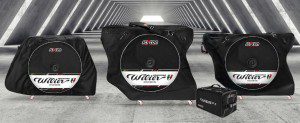 Building on an existing long-running partnership, Wilier and Scicon have collaborated on a series of bike luggage.
Three bike bags will feature in the Scicon AeroComfort line, available now. The

AeroComfort 2.0 TSA Road, AeroComfort Triathlon and the AeroComfort MTB. Hand crafted in Italy, the bike bags are now available to retail stockists, or via both brand's websites.
Four saddlebag versions with a patented Roller 2.1 mounting system come with integrated tyre levers and enough space for inner tubes, CO2 cartridges, micro tools and other ride essentials.
Stanforth's Rohloff Kibo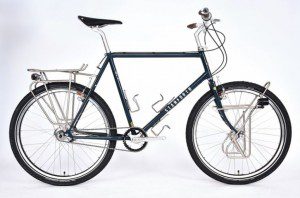 The flagship in Stanforth's range is now available with a Rohloff spec.
Dubbed the Kibo, the build is specced both for long hours in the saddle, but with a few touches of class in the finishing kit coming from components such as Paul Component brakes, a Middleburn crankset, Giles Berthoud shifter, Schmidt dynamo hub, Busch & Muller dynamo light and stainless steel racks. It is finished in Dusk Blue powder coat.
 "We've spent time listening to customers about the type of touring bike they want – there's a growing demand for a well made robust bike that has no limits on where it can take them – whether that be off-road or around-the-world. There was a gap in the market for the ultimate expedition bike" says founder Simon Stanforth.
The inspiration behind the Kibo was the Cranes conquering of Kilimanjaro by bicycle 30 years ago. For Simon Stanforth 'it showed what was possible on a bicycle, it showed there were no limits where a bike could take you." The Kibo follows the spirit of the Cranes with all-terrain expedition hardwired into its DNA – a Reynolds 631 lightweight but very strong steel frame and fork, three bottle cage bosses, and hand built by the country's top frame builders.
The Kibo Rohloff is available to order now, prices start from £3,300.