What to do with all those old inner tubes? Give them to Cycle of Good.
Cycle of Good, the latest enterprise from UK based charity Krizevac Project (who also operate the popular Elephant Bike initative), is on a mission to save every single blown out inner tube from heading to landfill. The charity is appealing to all cyclists, cycle shops and clubs to post their old tubes to them instead of binning them.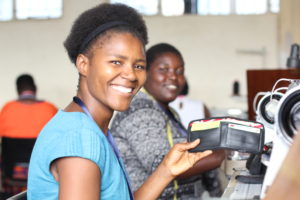 Cycle Of Good collect old inner tubes in the UK and ship them to fairly paid tailors in Malawi who turn them into beautiful and useful products, all whilst learning a skill and earning a living.
Your old tubes then come back to the UK, but now in the form of Cycle Of Good products, where every single penny of the income raised from sales, goes straight back into the project to fund further childcare and non-profit development in Malawi. That's why it's called The Cycle Of Good!
Tube Appeal
So instead of letting tubes sit for eternity in a landfill site, why not send them to Cycle Of Good where they can be re-purposed into something useful, provide an income for a tailor who is valued and earns above the living wage in Malawi and invests in future development work!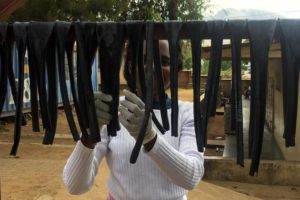 Stores are encouraged to post tubes to:
Cycle Of Good, Atlas Work, Paragon Road, Longton, ST3 1NR
Cycle of Good can also publicise your store as a drop off point (so it's not just your workshop bulk you're collecting, but local consumers too).
Sell Products and Earn a Profit
Want to become a Cycle Of Good stockist? All Cycle Of Good products are available at wholesale rate (at industry average 2.0 mark up) , including a counter top Point Of Sale box to prompt impulse purchases.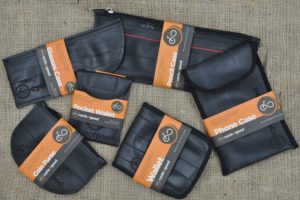 Point Of Sale boxes contain a mix of 40 best selling products (coin purse, pocket wallet, phone case and wallet) with a combined retail value of over £400.
Retailers can get in touch on 01543 888494 or info@cycleofgood.com