From spin bikes to police contracts, this service led bike shop remains ahead of its time
By Duncan Moore
When it comes to running a successful cycle shop there are certain things that are considered essential; bike sales, a high street location and weekend opening being prominent ones. However, with Brockley Bikes, none of that applies. The service focused business has been operated by Ashley Malcolm and Ian Harman from a gated industrial estate in south east London for 13 years and has succeeded despite not following conventional cycle store rules.
"I never really wanted to open a bike shop," says Malcolm with a laugh. The former Australian racer, who represented his country on track and road, was working as a part-time mechanic at London's On Your Bike when he started to develop a plan to operate a service-only based business in 2004.
"I was talking to the Chief Inspector of Lewisham police about servicing police bikes. It was a long and drawn out process and I didn't finalise that until after I had started servicing spin bikes."
The spin bikes Malcolm talks about are the static machines used in gym spinning classes. At the same time as he was negotiating the police bike contract, he began phoning around local gyms to inquire about who he should write to, to tender for the maintenance contracts on their spin bikes and the job spiralled from there. "The first spin bike job was just around the corner from On Your Bike. I was doing three days a week there and then once a month I was in the gym servicing their bikes."
His reputation quickly spread. "I followed that up with a contract at a second gym near Russell Square, a Fitness First gym and that led to me getting a referral to the head of gym purchasing equipment for the Fitness First group. I was responsible for over 200 gyms and suddenly I had the maintenance contract for the whole of Fitness First's UK spin bikes."
It was at this point that The Cycle Team, which Brockley Bikes was originally known as, came into being when Malcolm was joined by his then housemate Ian Harman. "Ian was working as a high-level electrical engineer and when he came into an inheritance he decided it was time for a change of career and that the money would make the change easier. That happened around the same time I got the Fitness First contract and I realised I couldn't do all of the work on my own so we went into business together as The Cycle Team."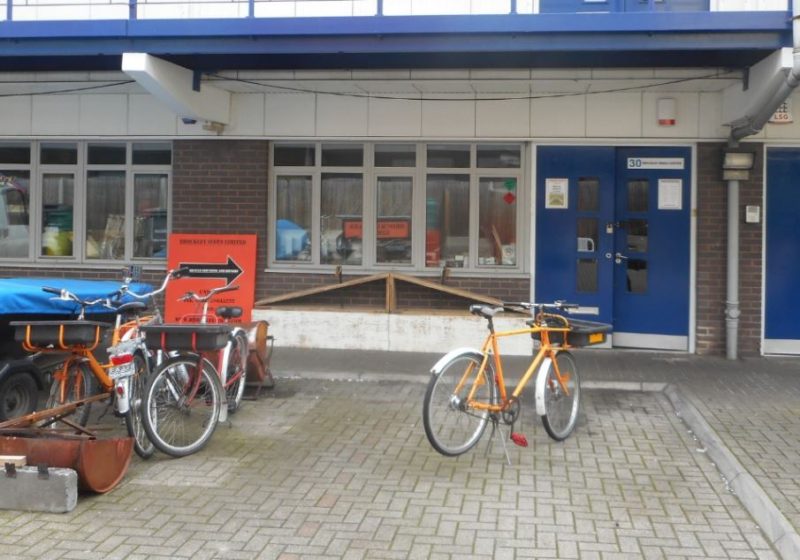 By now Malcolm had finalised the Lewisham police contract too and rather than having an endless stream of police at his door dropping bikes off to be serviced, Malcolm took the decision to stop working from home and open a workshop. "At one point we had around 500 bikes on the books," he says.
Given that at that time The Cycle Team was primarily a contract service business, taking care of not only Lewisham's police bikes but also several London police operations and the St John Ambulance, as well as gym spin bikes, a high street location was not a priority, which is why a unit on a secure industrial estate was chosen and still remains the home of the business.
"There was no point in being on the high street," explains Malcolm. "We were doing tours around the country visiting gyms servicing spin bikes. We've done tours of Northern Ireland, Scotland and been to Jersey twice. At first, the service calls would be a bit ad hoc, so we'd try and get visits grouped together. We'd start at the venue furthest away and then make our way back to London visiting the gyms along the way."
When the global recession hit in 2008, The Cycle Team was affected as spin bike service work began to slow down. A change of name to Brockley Bikes was deemed necessary to make it easier for potential customers to find the business as regular cycle service work became more important.
Spin bike servicing, however, is still an important part of Brockley Bikes work accounting for 30-40% of the annual turnover. "One day's work in a gym can work out to the same value as two weeks' work in the shop," says Malcolm.
"Working for companies like Nuffield Health servicing their spin bikes, they are very conscious of health and safety issues, if we say to them, 'The pedals are broken on a couple of bikes you should probably consider changing them all before any more fail', they're happy for us to do that. It's good clean business with no hassles or arguments. We usually supply the parts too, so it's a win-win situation for us.
"At one time we would service all kinds of spin bikes, but now there are some brands we simply won't touch. The cheaper ones are a waste of time trying to do anything with them. There's also the fact that if someone isn't willing to spend money on good bikes to start with, they aren't going to want to spend money maintaining them."
One thing that has not continued is the police contract. "We dropped the police contract about eight years ago. When all the police bike contracts got centralised I put a speculative application in, but it was a reverse auction and I wasn't prepared to go low enough to get the contract. It would have put us in the situation of losing money."
When it to comes to selling complete bikes, with the exception of the custom frames Malcolm builds under the eponymous Malcolm Custom Bicycles brand, it is something that is not going to happen at Brockley Bikes.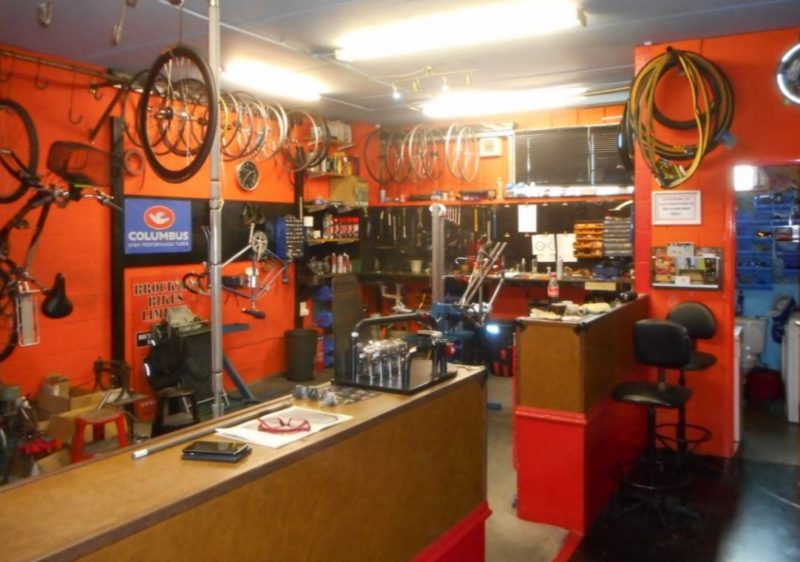 "I like the set-up we've got here," says Malcolm, "and there's not much money in cycle retail. We'd have to have a high street location in order to get the sales to make it worthwhile and the cost of such a location is prohibitive. The last time we looked at moving to a high street location, about three or four years ago, our rent would have quadrupled."
So, just how does Brockley Bikes find customers given that it is almost hidden away on an industrial estate? "Ian and I would do leaflet drops in the early days. We'd print our own fliers up and go out and post them through letter boxes. That evolved over the years to the point where we were paying a company to do a drop over the whole of SE4 for £1,000 and then only getting around £700 back through the till as a result of that. Now people find us via the internet or word-of-mouth," says Malcolm.
"We usually have a sign on the pavement down by the gates at the end of the estate. The last one, our third, got destroyed by a car a few weeks ago, just like the others. Despite the fact they keep getting written off, they've proven to be the best return on advertising expenditure."
Brockley Bikes also used to use an old Post Office bike as a mobile advert. Painted bright orange and liveried with the shops URL, the bike would be left in strategic locations with a plastic box attached full of fliers for the shop. "Yeah, the orange bike worked well for us," says Malcolm, "until Lewisham council got wind of what we were doing. We had customers dropping by the shop and telling us the bike was out of leaflets and offering to go and fill it up for us."
Could there be anything more unconventional about Brockley Bikes? Well, how about only opening Monday to Friday? "We used to open on Saturdays, but over the Christmas break last year I took the decision to stop opening over weekends. Not only was I ending up working six days a week, we also had to employ an extra member of staff too because we had to have someone around to open the gates to let customers into the estate. It was costing us more to open every Saturday than we were making.
"A lot of Saturday trade was people picking up bikes that had been worked on during the week and what should have been a two or three-minute transaction would end up taking 10-15 minutes. During the week they're on the way into work or on the way home and they just want to drop the bike off or pick it up as quickly as possible. Yes, we've lost a bit of business but we've lost a lot of hassle too."
Ashley Malcolm may not be running a cycle shop the way everyone says you should run one but he's proved the neigh sayers wrong with his unusual business model for Brockley Bikes.