Who were the bike industry's stock market bulls in 2019?
While 2018 was a year to forget for many on the stock market, 2019 saw rosier performances reports international bicycle industry reporter Jo Beckendorff.
What the stock market of 2019 taught above all is, whether economic – trade, (or other wars) political crises or weakening economic data – in the end, the global stock market seems to know its direction. It's going up for most.
In other words, more important than the capital itself is always the time factor; the time needed to ride out any crises. Of course, the stock market reacts to new crises, such as the USA/Iran conflict starting right at the beginning of the new year 2020, with downturns. At some point, however, such crises – thinks trade wars like China vs USA, or even Brexit – seem to be already priced-in, so to speak, in the share price.
Currently consumption is booming and many consumers in many regions have money in their pockets. This is also the result of the low interest rate policy both Federal Reserve System (FED) and European Central Bank (ECB) handed out in 2019. It's quite a feat.
The current monetary policy is considered a stimulus measure, especially for the stock market. In times of low interest rates, there are no alternatives to the stock market, which ultimately also leads to a higher risk appetite of investors due to more attractive yields – which in turn benefits the stock market.
When interest rates are low, consumers put less of their money into the classic savings stocking of their banks. They prefer to invest directly in consumer goods (including, incidentally, e-Bikes). The only catch to the whole thing is that global debt is growing massively on a collective basis.
However, this fact is currently being completely ignored – and according to market observers, it should not weigh on the stock market in 2020.
Crash test for mood-killing chaos prophets
What was also noticeable in 2019: since the stock market year 2018 had to take another harsh punch in December, more and more so-called crash prophets spoke out on general uncertainty. Their collective panic and fear analyses were taken up by the media, which were still keeping an eye on the global financial crisis of ten years ago, as part of their everyday reporting.
Without trivializing any stock market criticism – since that stock market crash in 2018, crash predictions have definitely developed into a lucrative business model for some prophets.
This makes it all the more gratifying that in the end many listed stocks were able to hold their own and certainly not only thanks to the policy of cheap money. Stock market experts still advise investors to look at economic data as well as a bit deeper at the companies in which they invest. If products and services are right and the management fits, these values will be able to cope with all crises and downturns in the long term. In other words, as long as the market economy is functioning, things will pick up again after any slumps. This is also a lesson from 2018, which has gone down in history as a stock market year to forget.
Bicycle business bulls run in 2019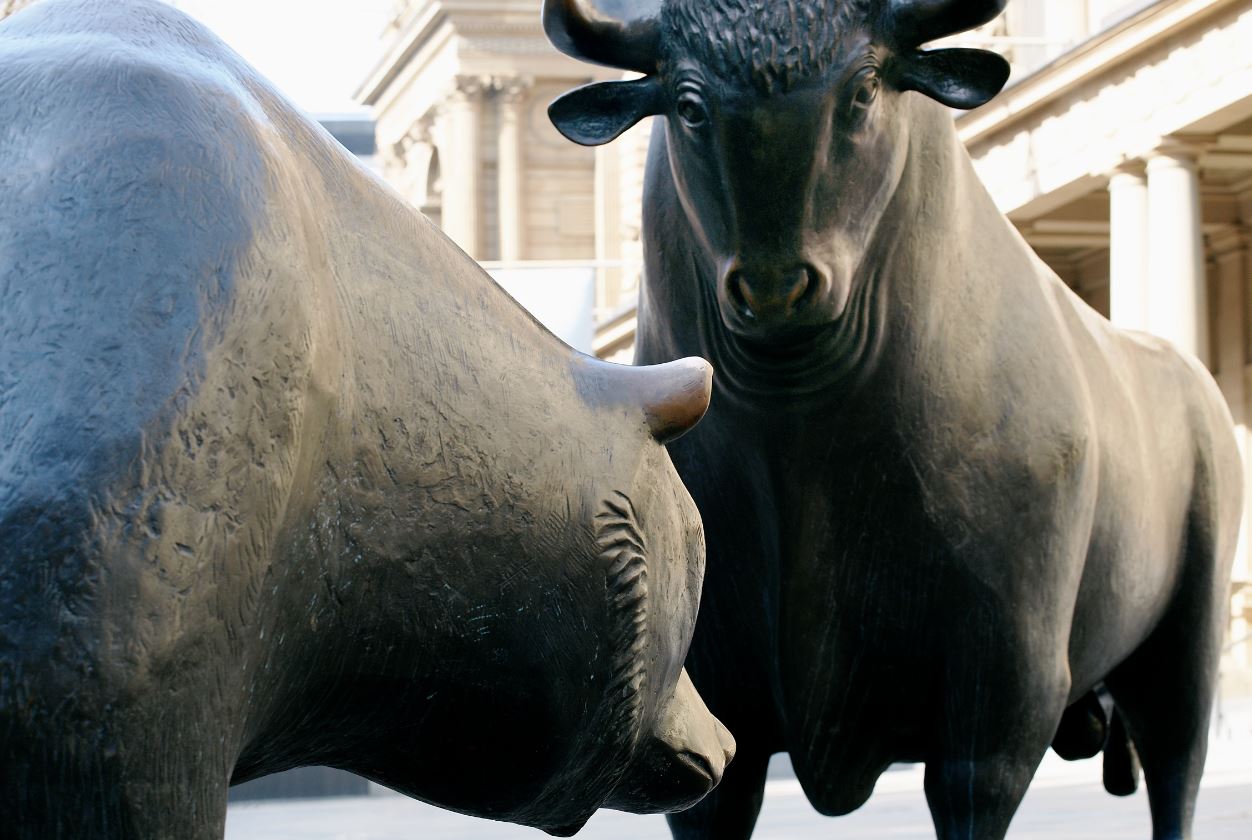 How did our 29 listed share values out of our bicycle chart perform in 2019, which in the end showed up with some terrific all-time highs?
15 share values in our chart ended the year on the cut-off date of January 1, 2019 (compared to January 1, 2018) with increases. On other words: a 51.7 percent majority reached value increases. And ten of these 15 share values (=66.7 percent) recorded double-digit increases.
British Tandem Group reports the largest share price increase. After years of restructuring, the company has achieved a turnaround. In 2019 Tandem shares headed 63.6 percent upwards.
Second winner is Ingersoll-Rand's independent safety technology subsidiary Allegion, with a recorded share price increase of 55.8 percent. Following the takeover of German supplier Trelock in 2016, in 2018 the Kryptonite and Axa parent company made strategically targeted investments in the young IoT segment. This came in addition to last year's entry into Italian smart home solutions provider Nuki and Dutch, as well as provider of networked mobility (including bicycles) Conneqtech. According to the company these intelligent solutions add real value to its traditional mechanical products. These IoT-solutions are also very popular in the e-Bike sector. They are part of the ongoing connectivity trend within this still booming sector.
Third on our podium of 2019 bike stocks is Zoom-maker HL Corporation from Taiwan, which is traded at the Shenzhen stock exchange. The 48.2 percent share price increase is rooted not only in the strategic expansion of its component portfolio into the e-Bike segment. It is also due to strategic HL investments in this segment outside the supplier's traditional bicycle component business. In 2018, for example, HL invested in an e-Bike kit joint-venture called Motinova Technology Limited. Together with Chinese motor manufacturer Ttium Motor Technology Co, Ltd. in October 2019 they opened an e-Bike motor factory in Vietnam.
Giant Manufacturing commanded the fourth largest share price increase of 2019. In order to meet the booming demand, especially from Europe, Taiwan's leading bicycle manufacturer was able to turn the corner just in time towards sporty e-Bikes with mid-motors and a battery pack integrated in the lower frame tube. The stock market rewarded this with a last year's 47.4 percent share price increase.
TI Cycles' parent company Tube Investments of India (TII) is placed fifth on our 2019 bike chart. Share price increases tallied 37.6 percent. Following a spin-off of TII's finance business into the independent TI Financial Holdings Ltd. (TIFHL) in 2017 the remaining traditional TII assembly business has been realigned to focus more on the successfully growing high-value metal molded parts business for the railway, automotive, motorcycle and other industries; and is thus less indebted to the TI Cycles business.
Incidentally, it is interesting to note that Dutch premium bike supplier Accell Group was again able to keep up well with the stock market. In 2019 share price rose by 36.9 percent.
Last year the company's (North) American adventure was abandoned with heavy losses. Since then they are focusing on those markets they are already in. With new sales concepts and restructuring measures the firm is successfully strengthening its existing portfolio with new product categories such as e-Cargo bikes. With their aforementioned price gain in 2019, the Accell Group is ranked sixth in our last year's winners list.
A full compilation of bicycle industry stocks and their performance can be viewed here (Credit: Jo Beckendorff)