Bafang talks becoming a headline player in electric bike OEM supply
Having opened up production in Europe and followed with an IPO on the Shanghai stock market shortly after Bafang is building momentum among motor makers. Jack Brandsen, European General Manager shares his thoughts on the market leading into 2020…
There can be little doubt now that the bike industry's interest in the electric bike market has a growth trajectory akin to the very first mountain bikes emerging on the scene. From an early boneshaker to the polished suspension clad machines of today, we've come a long way; and mirroring that development we're well beyond the weighty, lead acid based, tangle of cables that electric bikes once were.
Indeed having just raised a whopping $186 million by posting 25% of its shares on its Shanghai Stock Exchange IPO, Bafang (formerly known in China as 8Fun) is playing with sums that, by bike industry standards at least, are quite staggering. This is, afterall, a new chapter for an industry that had stagnated in innovation terms for some time, but that is now faced with leading the charge in both urban mobility and wider outdoor life.
Jack Brandsen, Bafang's European General Manager explains why the time has never been better to hit the ground running, whether you're a bike brand making its first motor and battery OEM deal, or a bike retailer charged with sales and specialist service.
"We expect 50% of all bikes sold in the Netherlands this year are electric. The year prior it was 40%. Over 60% of our sales ends up in Europe and that's growing nicely each year, hence our investment in Europe; Poland being the ideal choice from an assembly, logistics and many other advantages," he begins.
We are speaking at the office in the Netherlands, set up seven years ago to serve European customers with a showroom of product, spares and a much faster back up service than has ever been possible to date.
"There are numerous investments Bafang is making to challenge at the very forefront of the market alongside large manufacturers like Bosch with whom we actually share many common goals in expanding the use of the bicycle. Claus Fleischer (the Bosch CEO) and I are two engaged with the UCI to shape the future of electric cycling as a sport and transport means," says Brandsen, who goes on to discuss how the demographic has broadened far beyond the older audience to which the electric bike was originally pitched.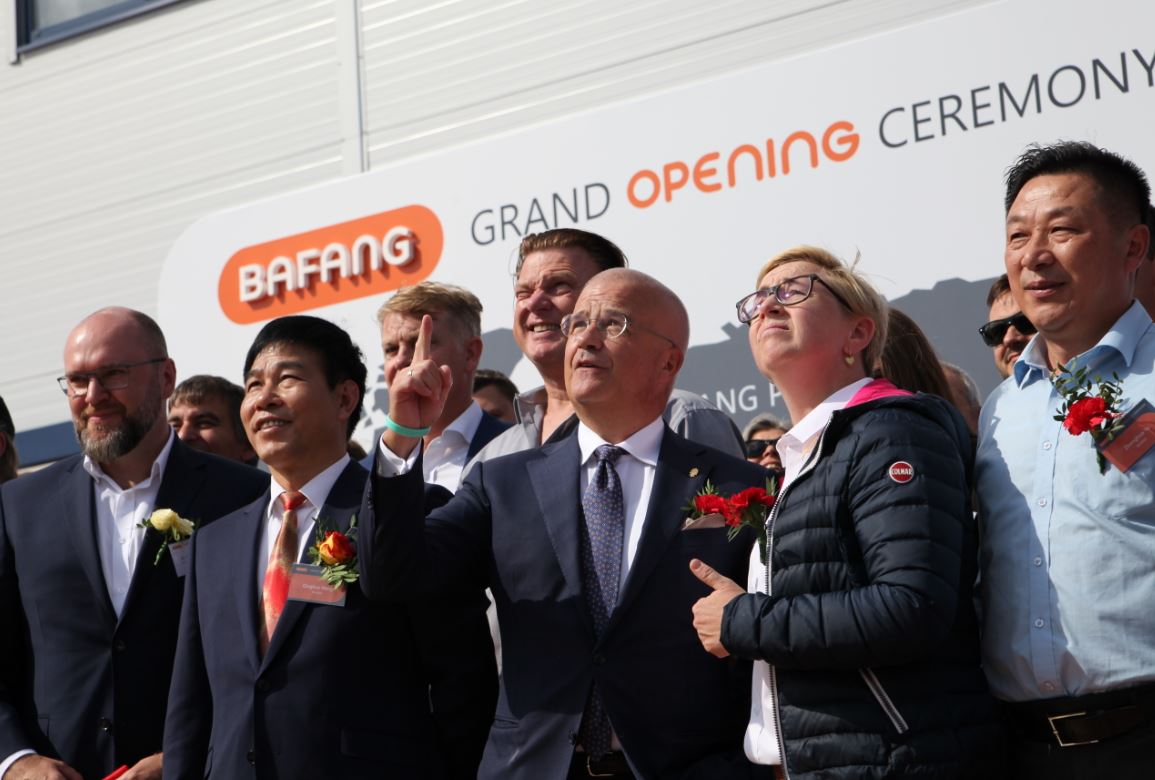 "As you know, the UCI electric mountain bike world championships have now debuted and there is room for improvement in how such a series is run. Events such as these go to show there's a broad appeal. If, four years ago, I had said to my 16-year-old 'try this electric bike' he would have said 'no, it's no good for my image', but now it has reversed with some brands specifically designing electric bikes for the younger rider; Cortina as an example. Perhaps the bike industry missed out by not marketing to a wider audience sooner?"
To meet demand from what can be described as a relatively blue ocean demand among people who may not yet cycle Bafang has had to upscale quickly. This year, Bafang founded its first overseas plant in Wroclaw, Poland, which is wholly owned by Bafang itself. The factory's total area is about 6,000 square metre and will house as many as six assembly lines.
To fulfill the rapidly growing demand for electric bikes globally, Bafang is building a new factory in another location in Suzhou, China. The new factory will have six times the floor space of the existing factory, and will be equipped with more advanced manufacturing & testing equipment, as well as a large high-level laboratory to provide sufficient hardware for the rapid development of the company.
The business has achieved a four-fold growth since 2016 and while that trajectory may slow gradually, actually it looks to continue." says Brandsen. "For Bafang now comes a big investment in marketing in order that our brand becomes a household name, certainly within the cycling industry. The change in corporate identity is driving us in this direction, but we will now look to attract OEM partners large and small; indeed there is no real minimum criteria to work with us for motor or battery collaborations. We prefer full package collaborations with battery and motor, but we're also fine with brands wanting to go their own direction and just take one component, should they have design criteria of their own. Flexibility is one of our key USPs and now so too is shortened lead times and expanded service levels."
That reduction in lead times is in large part down to the network Bafang now has globally, as well as new infrastructure enabling product to travel by land in three weeks as opposed to by sea in five.
In terms of market focus, Bransden points to Spain, Italy and France as the next battlegrounds for business with Germany and the Netherlands well accounted for. The UK meanwhile, as has so often been the case lately, is "interesting" to Bafang, but under observation.
"Brexit is not a factor for us, in fact Bafang has been working on globalisation. Wherever the market is, Bafang will go. We insist on getting closer to the market to provide customers with the best products and services. No change in trade policy will affect our faith."
Brandsen admits to being more caught up in the anti-dumping argument than he would like to be, stating that he sees Chinese firms as a victim of what he feels a misguided policy. Indeed import data shows just how sharp the drop off from China to Europe has been on electric bikes since complaints came into play.
"I know most Chinese electric bike assemblers receive no Government subsidy, so it's an impossible situation for them. We have sold a lot of units to Chinese assemblers, but many have moved to Vietnam or Cambodia. It's hard to know ultimately where much of this product is destined for, but sales in Asia are strong and we see the motors pop up in some unlikely locations too," says Brandsen.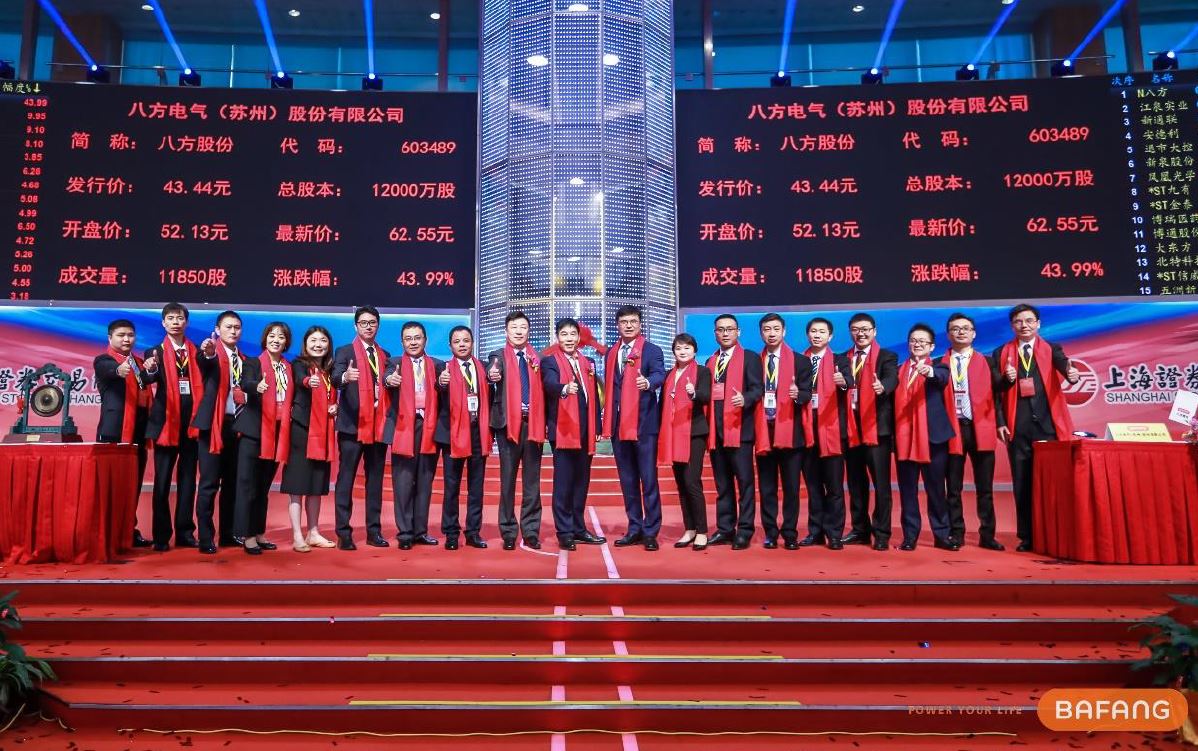 "In many ways I think this is a sad situation for the industry's hopes of getting more people cycling. If the electric bikes are not able to be cheaper due to anti-dumping then that is not the desired result. For example, it will exclude the parent buying an electric bike for a child wanting to cycle any distance to school, as they often do here in Holland. They will not invest over a certain price point due to the child's growth, so it eliminates this demographic and potentially a future customer. We are ultimately competing with other forms of transport here. For some makers in Europe with a narrower view perhaps that situation is preferred."
When pitched the same question CI.N recently pitched to Bosch's Fleischer on the forward looking picture of the electric bike market, there is strong agreement from Bransden that the bubble is still a long way from popping.
"Yes, I think the S-curve analogy is correct and that we are on one of the steep inclines for the next five to eight years. It will plateau eventually, but the innovation is somewhat still in its infancy. For the larger manufacturers like us the next challenge may be integrating a packaged gear system alongside the motor. Ultimately this is the future and a big step for longevity and appeal of the product," believes Bransden.
"There too will be innovations that link the bike's other components, be that smart suspension, or functionality for the commuter. There will be sub-trends too, such as the compact bike that is suited to the apartment. The price will come down in time due to volume of mid-motors produced too. With the money raised lately there will be greater investment in some automated production and with 5% of our earnings channelled back into research and development Bafang will always be a leader in technological advances," concludes Brandsen.
In wrapping up our interview CI.N learned that by 2021 Bafang may introduce a dealer direct programme to the UK, with specialist training delivered to brands, as well as those looking to become key service partners.