Wisper brings its high-end electric bike assembly back to UK
Wisper has brought the assembly of its high-end electric bikes back to the UK in the wake of a now pending legal matter relating to dumping tariffs on Chinese imports.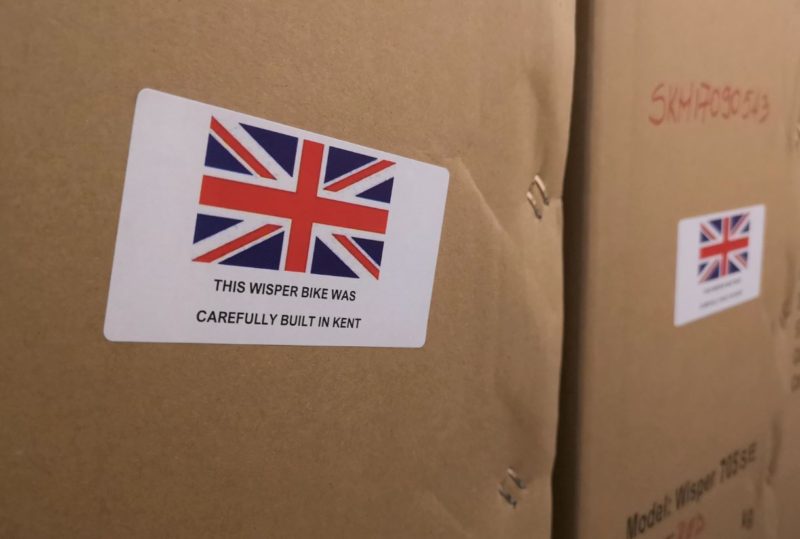 Run by 14-year electric bike market veteran David Miall, the Wisper brand had been building solid momentum in the build up to the European Bicycle Manufacturer's Association complaint to the European Commission. The business, which Miall says was set to have a record year, is one of many now clubbing together to fight the case under the Collective of European Importers of Electric Bicycles banner.
Miall has kept Wisper agile in the marketplace and this month opened a UK assembly facility on the same industrial space as the firm's present offices, from which it is now transferring. Here, up to four staff will be working to build Wisper's electric bikes from components shipped in.
He told CI.N: "I've 14 years of importing electric bikes behind me and I can tell you there's no dumping going on. Unfortunately, as a result of this complaint and the deposits required, a price increase of around 10% is incoming on imported bikes by the end of the year and it's highly likely there will be a shortage in supply across the board toward the tail end too, given the rush to land containers now."
It's not doom and gloom, however, says Miall. In fact, the price increase on imported lines is likely to negate the added cost of assembling bikes here in the UK, we're told.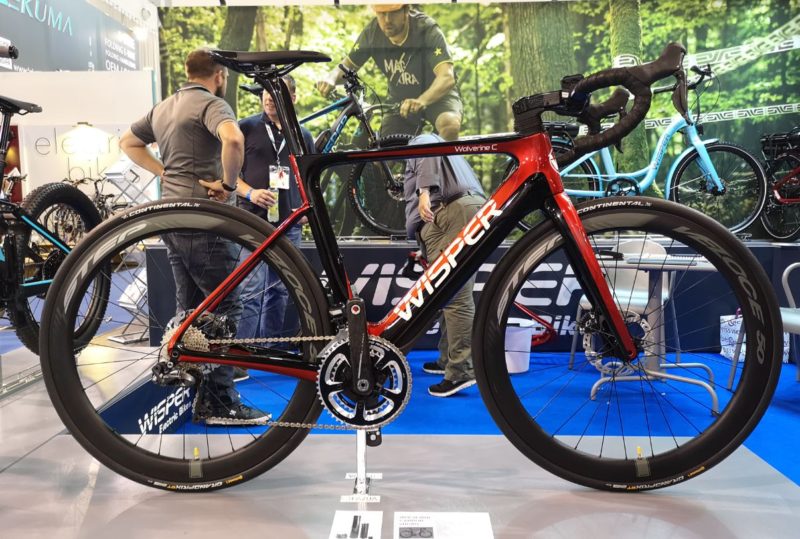 Expected to be able to assemble 150 bikes per week over three bays "anything carbon or mountain bike" is to be built at the Kent facility.
Furthermore, it is expected that the new facility will soon be satisfying a surging demand for exports. Having just returned from Eurobike where the firm first showed its Wolverine C e-Road bike (pictured right), Miall says certain markets are in love with Wisper's bikes.
"We had 60 or so enquiries at Eurobike and the Italian market is mad for our e-Road bike. We've added South Africa, sent three containers to New Zealand, have Australia interested in our mountain bikes; Greece, the Czech Republic, Portugal and the Swiss markets too. I expect we'll add four or five new distributors in the coming months," we're told.
"From a dealer's perspective the extra quality control going into our builds is a huge perk and we're able to open up a bit of choice on spec at the point of purchase on things like forks," says Miall. "For us it's been a big perk to better get to know the internal workings of the bikes, which has already led to improvements on the frame internals and for our efficiency in assembly."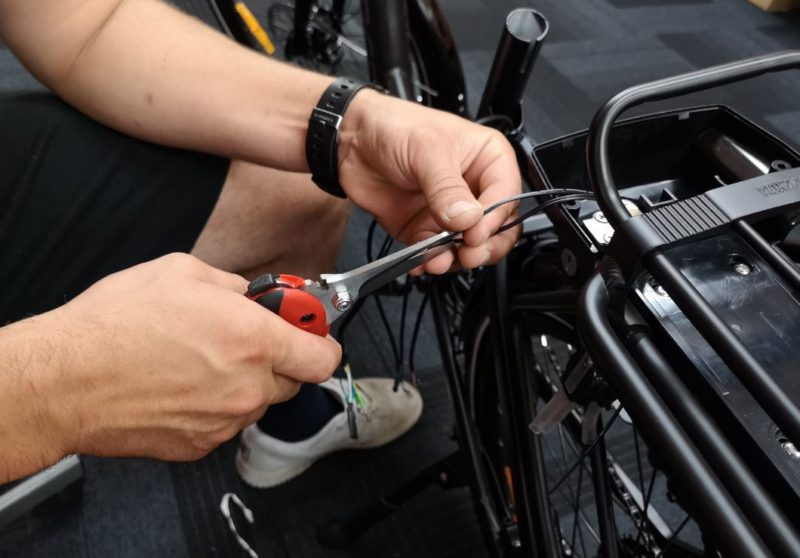 Asked if the ambition is to eventually claw back all assembly, Miall offers "if the benefits are quickly realised we have the option on a bigger unit that could host a production line, though I prefer one mechanic to one bike. That way we have a signed, sealed and delivered job sheet that let's you know by whom and when a bike was completed. Our staff are taking real pride in their work and I hope shops will see this as an investment in quality."
Despite the investment in local QC, Miall did take time to praise bike shops who he notes are similarly investing in their specialist knowledge; "We're still years behind the Dutch, but i'm seeing shops really getting it right now and having kitted out workshops with battery testers and other specialise equipment," he says.
High-end bikes aside, Wisper's entry-level stock will now stem largely from Taiwan. Despite the reshuffle, Miall and the collective will continue to fight the case strongly he says.
"The lawsuit quite simply says that this is not going away. This goes to court now where the Collective will likely win," concludes Miall. "I expect that, in the meantime, pre-dating on anti-dumping won't come to fruition, but that there will be deposits to pay after the 20th of this month."
Step-through carbon on the way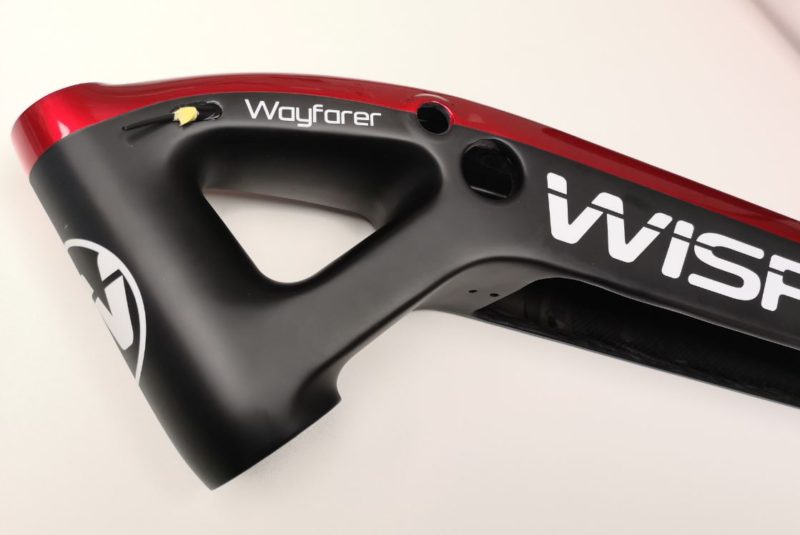 While on site we were shown a prototype of a carbon step through frame set for introduction during MY19.
"There's a market for men's step through," believes Miall. "This is the bike for the older rider who wants to explore and take on a bit of light trail riding. It's really versatile in its use and will come kitted out for racking, Di2 and likely with the choice of a E5000 or E7000 Shimano motor. We're shooting for a price tag south of £5,000 and nearer £2,000 for an alloy build."
Miall also confirmed that AMPS will become perhaps the first to supply frameset only kits for electric bikes in the near future.