Workshop management software BikeBookings to enter UK and U.S. markets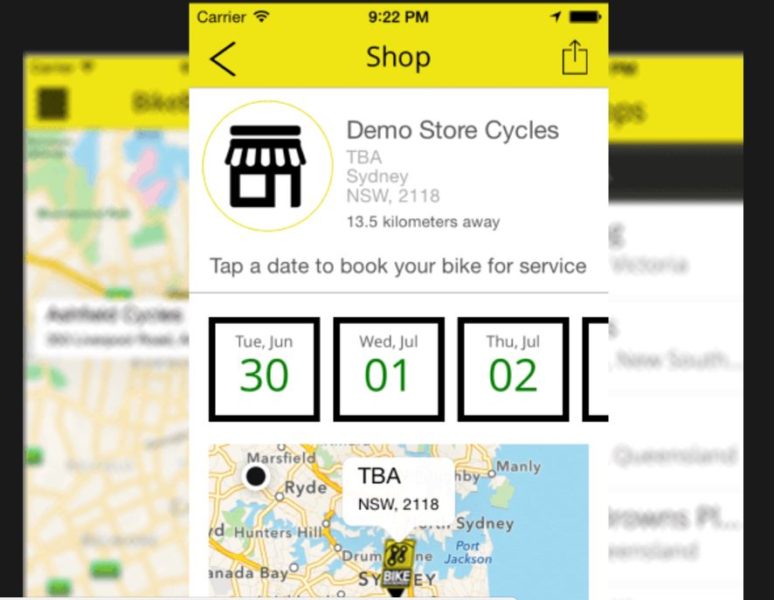 Bike shops in the UK and USA are now to be granted access to BikeBookings, a retail management software system that focuses on workshop efficiency for the bicycle business.
Hailing from Australia, where the software has already recruited around 9% of the market's independent retailers, BikeBookings has gained good ground inside its 18 months live, offering dealers a sharp online and app-based system for customers to book in and for backroom staff to efficiently manage workloads.
In demonstrating the system to CI.N, owner Kristen Britz revealed a plethora of detailed functionality, including customer data capture, the ability to fine-tune and monitor timings taking by mechanics in order to efficiently manage customer expectation and drum up repeat business with Hootsuite-style SMS and email message management.
He said: "We hope to help bricks and mortar shops be competitive and have a range of ways to help partners scoop up local business. If required by multiples we can tailor the app to show only the shop's branding, or shops can feature in the wider app showing all available options to customers. For those with Lightspeed we can integrate into their ePOS and run complimentary to other systems."
Each store has a unique link driving a shop's clientele and social following toward the online booking system, something Britz says "breaks down the friction customers occasionally have when picking up the phone to book." What's more, the mechanic isn't interrupted and can effectively plan their day's work. What's more, customers can leave notes and the mechanic create a service history with ease, ensuring accurate records are kept.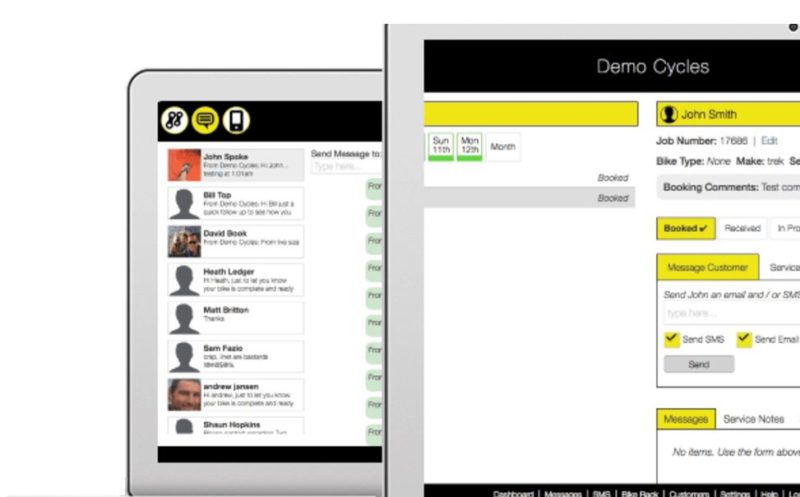 A traffic light system gives store managers a live indication of resource availability on the calendar. Should a staff member call in sick available resource can be adjusted on the fly by the workshop manager.
Should your store have a loyalty scheme, discounts can be applied within the system prior to invoicing.
BikeBookings UK package will cost £40 per month with free setup, for which the dealer has the ability to manage unlimited bookings, send up to 500 texts to customers and have access to customer service when required. A pro package at £65 is also on offer for those seeking their own custom Ios and Android app, as well as social media page assistance, added blogs and forums and many more features.
The firm is currently in the process of recruiting a freelance UK agent to act on behalf of BikeBookings, recruit shops and deliver demos to prospective accounts. A free trial is on offer to dealers here.
The BikeBookings app is downloadable on iTunes here.