Red Bull SPECT lands at HKT
HKT Products has announced a new partnership with Red Bull SPECT eyewear which will see the distribution of market-leading eyewear and goggles throughout the UK.
Energy drink producer, Red Bull, and eyewear brand, SPECT, partnered back in 2016 to develop a capsule collection which includes sport specific sunglasses and goggles.
Davi Birks, HKT, said: "It's a dream come true working with a brand like Red Bull SPECT. Since being young I've looked up to many Red Bull athletes and watched countless hours of Red Bull supported events. This eyewear collection is incredible, they are functional for mountain biking, running, cycling and just about any activity I've managed to through at my pair.
"You don't realise how often you have to readjust your sunglasses until you never have to do it again! I'm excited to get out a present the range to stores and work with people to continue developing the brand."
The range consists of three price points with varying levels of functionality. Each model has a distinctive Red Bull SPECT logo located by the temple, presented either loud and proud or in a more subtle grey/black combo.
All shapes serve male and female wearers, as well as small and bigger faces, with all the lenses polarised and protecting against harmful UV rays, while ensuring clear vision for sports and leisure activities.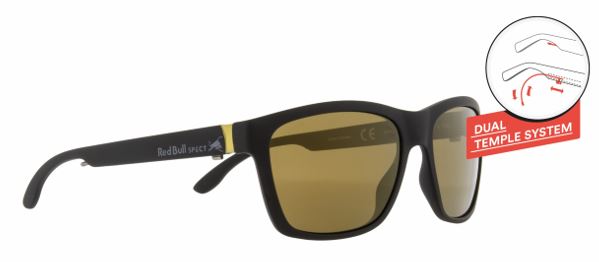 The three variations are known as Shout, Ultraflex and Wing. The Shout sunglasses come in an array of trendy colours and provide high-quality wearing comfort complete with polarised lenses. The Ultraflex glasses are, like the name suggests, extremely bendable and resist high loads of stress while retaining their shape due to a special memory function.
Finally, the Wing glasses feature a patented design used only by SPECT, namely the Dual Temple System. By removing a small slider on the main temples, a second hidden metal temple extends out and wraps around the ear. The flexible wire hugs the ear securely to provide exceptional hold during sport and other activities.
Eden Palm, Head of International Sales of Red Bull SPECT, said: "We are very pleased to be working with HKT for the UK and Ireland market. From day one, I was impressed by their enthusiasm and professional manner. Our product appeals to active people across all genres, but working with the guys from HKT has opened new doors for us as we expand our product offering, to cater for the MTB market specifically.
"Davi Birks from HKT will be managing day to day sales and enquiries. We look forward to working alongside HKT and building the distribution together."
HKT Products and Red Bull SPECT are supporting all new retailers with POS and merchandise material including branded box and case packaging for each product, lockable display options and a variety of picture boards in different sizes for store set up.
Individual solutions can be offered to shops depending on the need of an event or retailer along with marketing support and staff training.
Request more information or book a presentation of the brand here, or by calling 01143276592.