Workshop tips: Make your own rivnut tool
By Ellis Blackman, head cable crimper at Fibrax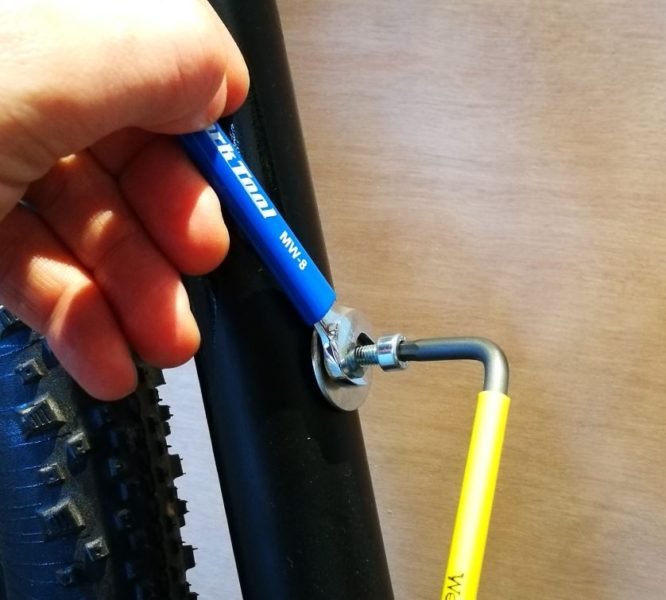 Following on from the last instalment of "Stuff your workshop should have but probably doesn't" we have a homemade product, the Rivnut tool.
What is a Rivnut you may ask? Well, for the most part on bikes they're used in frames where you'd mount a bottle cage, although they can be used for rack mounts and, industrially, anywhere where you'd like a nut but that you can't get to the back of. Mounting an LED lightbar to a bumper? Use an Rivnut.
With all that said and done, CI.N's own Editor mentioned that his bottle cage bolts were spinning on his road bike, a not uncommon occurrence, but certainly not an everyday issue. You'll be pleased to hear this doesn't warrant a bike shop buying the 'correct' tool; you can make something that works out of components you probably have knocking about in your spares tubs.
You'll need five things:
Bolt sized to Rivnut (m5 in the case of bottle cage bolts)
Nut
Washer
External locking washer
Rivnut
Once you've combined the parts as per the above picture, thread it into the rivnut, hold the bolt still and tighten the nut. Done!