Zipp issues recall on 88 series front hubs and QR levers
The SRAM Group has issued a recall notice on Zipp 88 front hubs and some Zipp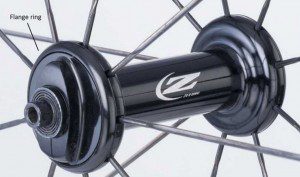 QR levers, which were sold as part of wheelsets between May 2010 and January 2015.
The models affected are the Zipp 88v6, 88v7 and 88v8 aluminium front hubs, the reason cited being the possible failure of a flange that can result in the collapse of the wheel.
Added to the hub recall and following three reports of levers failing to engage, certain QR levers are also to be returned. The affected QRs can be identified by the shape of the lever, as seen in the picture to the right.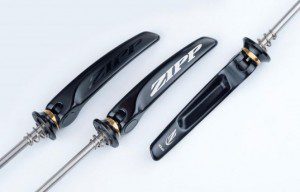 No injuries have thus far occurred with the affected lines. The hub recall has been issued following a single failure in the US.
The 88 series hubs are found on many of Zipp's popular wheelsets, including the 202, 303 and 404s. SRAM say that the hubs sold for around $215, while complete wheels sold for between $1,035 and $1,325. The hubs are available in silver, black or 'falcon grey'.
An updated version of the 88 – the 88v9 – is unaffected by the recall.
SRAM is conducting this recall in cooperation with U.S. Consumer Product Safety Commission.
Read the full details from Zipp here.