As pro cycling sponsorship struggles with Covid is there an alternative?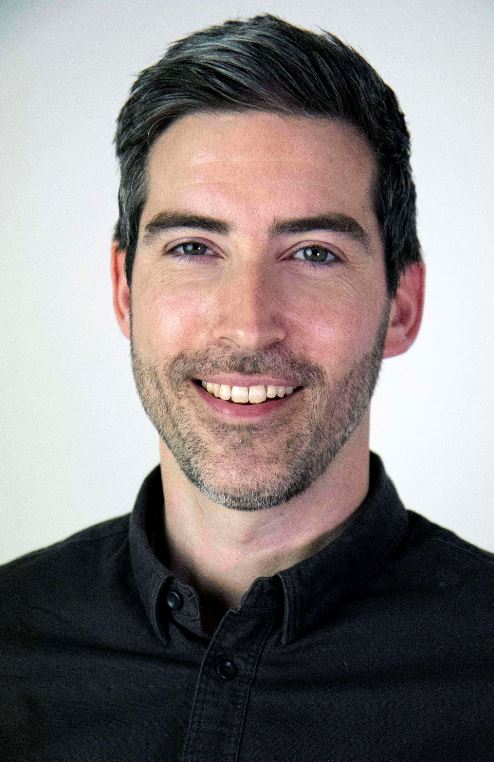 With ongoing uncertainty around events and pro cycling next year, the success of sponsorship in cycling now rests on digital activation, writes Freeride's Tom Foy.
As the riders of the Vuelta d'Espana rolled off the start line earlier this week in front of a small and socially distanced gathering of masks, it wasn't quite the 'Grand Depart' we're used to seeing at one of the most legendary and flamboyant events in the sport.
Around the small hosting town of Irun, there was no sponsored race village for fans, no rider autograph sessions, corporate hospitality areas or branded pop-up bars. From a sponsorship activation perspective it was a non-starter.
Of course, this is the new normal, and currently there is no end in sight to the disruption of live events. Crucially however, at this important time of year when marketing budgets for next season are being scrutinized, there is a clear question facing every brand involved in every level of the sport: why should they invest in cycling sponsorship in 2021?
We've already seen several big players pull the plug. HSBC announced earlier this year they would be exercising a break clause to end their high-profile partnership with British Cycling four years early. In the pro peloton during the grip of lockdown, CCC confirmed it would be pulling it's title sponsorship of its world tour team, whilst only last month global tech giant NTT announced the termination of its title partnership with its world tour squad.
On the face of it there's little to celebrate, and when looking through a lens of traditional sponsorship activation channels – consumer experiential activity, race hospitality and media events to name a few – the short to medium term future looks bleak. Those who don't adapt will either not invest next year, or worse still, invest and risk coming away with nothing.
For forward thinking brands in pro cycling however, the uncertainty of events does not present an unsolvable problem – far from it. If anything, the pandemic provides the potential for brands to extract more sponsorship value than ever before: by embracing the power of Digital.
A proven approach from other sports
You've only got to look at other global sports to see how leading teams, sponsors and rights holders are harnessing social media and digital content in the current climate as a way not only to reach their audiences, but in some cases to drive sales. Furthermore, with simple logo visibility on TV no longer the benchmark metric it once was, the most successful brands are spending the same on activating their sponsorships as they are on the sponsorship rights themselves.
Having worked in global sponsorship communications for over 15 years, much of which has been spent in Formula One and sportscar racing, the world of motorsport springs immediately to mind as a good case study in digital activation.
A sport that was quite traditional in its sponsorship approach under the reign of Bernie Ecclestone until 2017, F1 has quickly re-invented itself as a digital-first global rights holder. It not only reaches millions more viewers via social media and compelling content, but now provides the participating race teams and sponsors with the platform to do the same. A quick scroll through the social feeds of the teams, sponsors and F1 themselves during the midst of a pandemic shows a plethora of dynamic, fan-focused content and digital engagement spanning quirky driver stories and behind the scenes features to interactive viewer competitions and live social feed takeovers. From short form, snackable memes to a 20-episode Netflix series and eSports world championship, there is one consistent thread – the sponsors are front and centre.
There are other great examples across the world of sport. Unable to deliver a physical event for the start of the UEFA Champions League, title sponsor Heineken teamed up with house music label Defected to deliver a digital launch party, live streamed across Youtube. Featuring sets from star DJs – beer bottles in hand – from each of the competing nations, it brought thousands of football fans together online and positioned Heineken as the facilitator of an immersive live music experience.
Elsewhere in football, Santander, title sponsor of La Liga, activated a FIFA 20 eSports tournament that live streamed to over a million viewers on Twitch and gave fans an arguably more intimate and interactive experience with the star players than the real life game does.
Visa, as an Olympics partner quickly created a content series with its athletes called 'Do Your Part Like an Olympian' that showcased them performing feats of immense sporting skills whilst performing COVID-19 safety measures, like handwashing. It delivered a great message in a creative way, and positioned Visa as a responsible and performance orientated brand to millions via social.
To continue engaging with their audience in the absence of any events, Red Bull launched a new 10-part 'What Does It Take' podcast series hosted by their sponsored BMX star Matthias Dandois. The series included interviews with extreme sports stars from around the world. Red Bull then used a mix of social channels to distribute this content to fans.
In the midst of a pandemic, the brands that apply this 'always on' digital approach to sponsorship are the ones that are reaching and engaging the largest, most defined and measurable audiences. Not only that, but by combining genuinely compelling content with smart paid media strategies, many are driving this audience directly to the online point of purchase – whether it's for energy drinks, engine oil or fast fashion.
The opportunity for pro cycling
The same opportunity exists for cycling and all the sponsor brands involved within it, yet so far. only a few have really embraced this in the way we've seen in other sports.
Perhaps the best example is Team Ineos' interactive eRide and eRace activation during the peak of lockdown in April – a masterclass in delivering sponsorship value in a difficult climate.
In collaboration with Zwift, the eRide allowed all Zwift users the chance to virtually join Team Ineos' star riders for a group ride, which would also serve as a warmup for an intrasquad eRace broadcast across the stakeholders' digital channels.
In terms of engagement, the content – clearly featuring all of Team Ineos' key sponsors such as Pinarello and Castelli –  reached over six million across the various social channels with over 200,000 engagements. Perhaps even more powerfully, was the fact over pro cycling 15,000 fans from around the world joined the group ride on Zwift to directly engage and ride with their heroes in real time. An enticing proposition for any pro cycling fan.
Elsewhere during lockdown, fans were further treated with the release of Team Movistar's acclaimed six-part Netflix documentary series 'The Least Expected Day'. Not only did it provide a well-needed racing entertainment fix in the absence of any events, but also served to put team sponsors including Movistar, Canyon and Endura front of mind amongst the global Netflix audience via 185 minutes of highly compelling branded content.
At a more grassroots level, the UK's flagship mass participation sportive, RideLondon, and its title sponsor Prudential, turned to a digital solution to navigate this year's cancellation of the event. Participants were challenged to complete the distance of their choice in their own time during a nine day period, log their ride on the official app, and share it across social media using an official hashtag. With thousands of riders of all levels taking part and raising funds for charity, it was a best in class case study of a rights holder using digital activation to drive sponsorship value in the absence of a live event.
These are just some examples, but in the international, multi-faceted world of cycling, there are so many opportunities for brands to better engage with an audience hungry for content and bring them closer to the sport. There is still more work to do to humanise the stars of the show – the riders – and a chance to get fans closer to the action via social media. How cool would it be for one of the automotive sponsors to offer fans the chance to 'ride' in the team car during a stage via their social channels – interacting with the team in real time, mid race? The technology, the teams, the stunning locations all provide a perfect backdrop for brand storytelling – putting sponsors at the heart of that story and amplifying it to millions.
At Freeride, we're increasingly seeing a demand for digital-first solutions from our clients. With the right execution, it has the power to deliver a measurable return on investment far beyond what any hospitality suite or pop-up brand installation can achieve – and often at a fraction of the cost.
Theoretically, if every sponsor involved in pro cycling re-allocated all of the budget they would have spent on experiential and event activity to digital activation and fan engagement, it would not only transform their brand partnerships but help elevate the entire sport of cycling to the level already being seen in other major global sports.
As conversations in remote boardrooms around the world inevitably turn to next year's sponsorship plans, and with the end of social distancing nowhere in sight, one thing is certain: it will be the brands with a digital-first mindset who will win the cycling sponsorship race in 2021.