Ask the trade: How do you decide workshop rates and chargeable extras?
Thanks to the typically higher margin retention on offer, the workshop is an increasingly invested in segment of the typical bicycle retail business. But is the industry consistent in its chargeable rates, staff wages and presentation? CI.N asks a panel of five UK retailers for their take…

First of all, tell us about your pricing structures and how you arrive at a value for each?
Roman Magula, London Green Cycles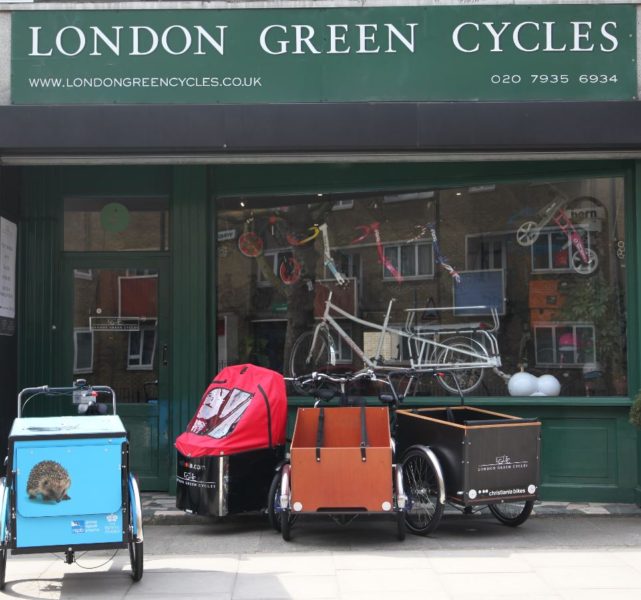 Our basic service comes in at £30, while a more in depth general service will cost £70. Of course we work on cargo bikes often, so it can be more involved. We also charge cable operated brake servicing at £20 a pair, gear servicing at £20, as well as bottom bracket or fork replacement at £20, among other services.
Howard Wagstaff, Pedal and Spoke
Pricing was taken based upon other shops' tariffs, then made a little cheaper. We don't have the big over heads and don't feel the need to charge through the roof. We do struggle with people turning up and wanting brake and reverb bleeds done there and then, though. Plus them watching over us and telling us what goes where!
Alan Shaw, Garage Bikes
Truthfully, it's mostly gut feeling and knowing what the local market will stand. There is very little local variation between my nearest other shops.
David Lucas, Bike Spanner
Initially all tasks are timed and our standard hourly rate is applied. Then multipliers are added depending on the skillset and special tooling required. We then bundle these tasks together to create our set service plans, with a discount applied if the time taken reduces because it's being done at the same time as another task. So, for instance, it's £15 for a tube replacement, but if we're doing this at the same time as a wheel true the cost is lower because the wheel is already off the bike and stripped of its tyre.
We regularly review the time taken to perform each task and the cost adjusted accordingly. For instance at the moment cable changes on 105 and Ultregra equipped bikes are taking far longer than they used to because often the cables fitted at the factory shed the coating they have on them, thus blocking the cable stops, liners and shifters. So this task is starting to take significantly longer than it used to, therefore the price is about to go up.
Neil Holman, George Halls Cycle Centre
We have three standard services. Bronze at £25 labour, plus parts (service brakes & gears); Silver at £40 labour, plus parts (bike PDI) and Gold at £80 labour, plus parts (Full strip down to the frame, clean, fresh grease in all bearings).
We decided on these prices after reading a question on a bike forum; someone posted a question "How much would your LBS charge for this job?" At the time we had two service tiers; basic and full, and we had all the other jobs listed separately. I read the post and all the following answers.
Firstly I realised just how cheap we were and secondly we needed to change our pricing structure.
Which extras do you charge for?
Alan Shaw, Garage Bikes
Currently, just cleaning. But as we lose more retail sales to the internet we're going to have to stop "throwing stuff in". Things like v-brake lead pipes which are small ticket items we've often absorbed in the labour so that the repair goes out of the door absolutely top notch. Those all need to be accounted and charged for now.
David Lucas, Bike Spanner
We levy a flat £0.50 charge on all work over £30 for consumables. This covers lube, gloves, cleaning products etc. We also have a Pro-Clean service which adds £15 to the bill, yet means the customer gets back a gleaming bike. All bikes get a basic clean before being returned to the customer even if they don't opt for a Pro-Clean.
Roman Magula, London Green Cycles
None, though if the job takes longer to complete than anticipated we do charge accordingly.
Howard Wagstaff, Pedal and Spoke
Nothing. We try to add all the little extras in to make the service seem as though we've gone above and beyond for the customer.