Bafang's new mid drive widens entry-level possibilities for OEMs
Bafang has today lifted the lid on its new M200 mid drive system, a unit designed to expand upon the entry-level offering to OEMs building for the city and touring segments.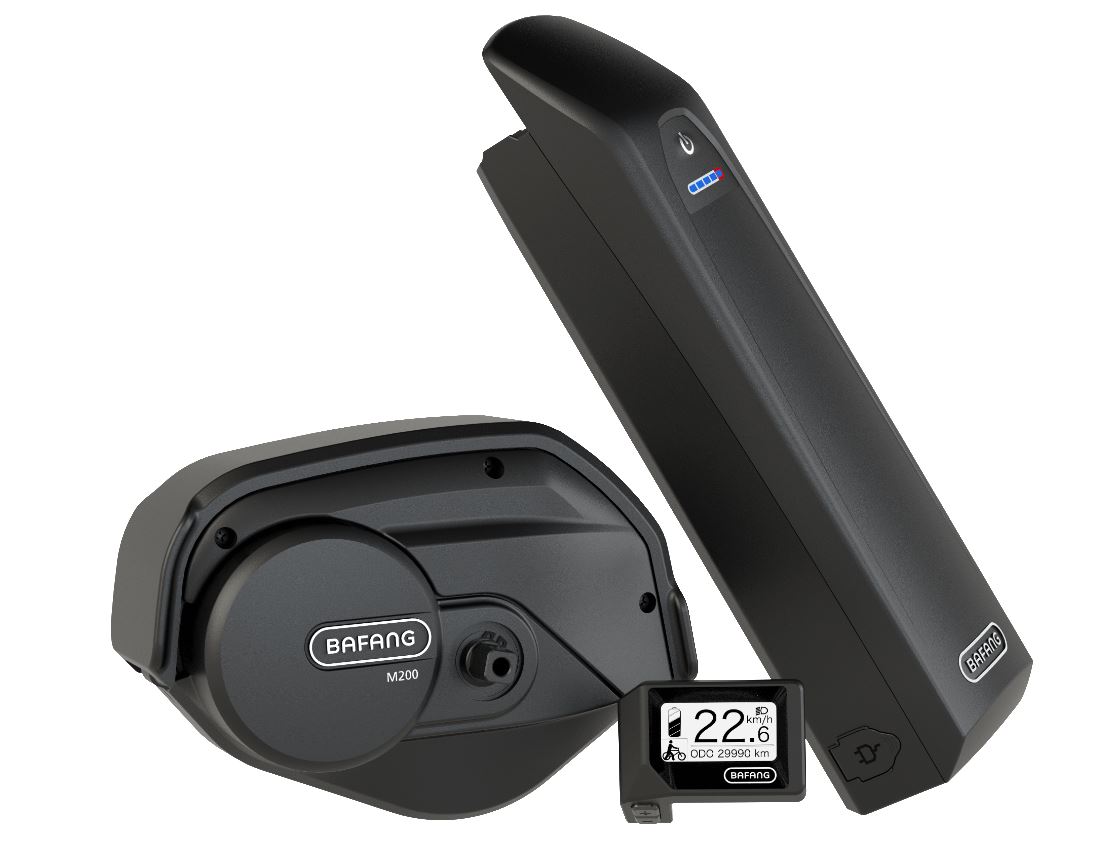 Built from scratch, the M200 has reduced the number of gears, adapting those within to a combination of nylon and steel, which is said to deliver a near silent transmission. An overall reduction in the number of mechanical and electrical parts both reduces cost and weight where viable, delivering a motor weight of only 3.2kg.
Meeting EU regulations with its 250-watt output, the motor cranks up the torque over prior entry-level iterations, putting out 65Nm of torque, placing its ride feel nearing to the category of mountain bike where higher torque levels are more welcomed.
With its high value, the M200 becomes an interesting option for bikes looking to hit pricepoints that in particular will appeal to the UK customer, who thus far hasn't, in general, committed quite the same level of spend as seen on mainland Europe.
Due to Bafang's "open system" strategy, OE manufacturers and bike brands can opt for a complete drive system from Bafang – and choose from their vast range of batteries (450Ah or 600Ah – integrated, semi-integrated or rack mounting options) and displays/HMIs. Alternatively, they can rely on Bafang's team of engineers and software specialists when combining the M200 motor with components from other suppliers.
The decision for a full Bafang specification could be positively influenced by the BESST option: With the 'Bafang E-Mobility Sales & Service Tool', specialist dealers and the service department of the bike manufacturer have comprehensive access to the data of the motor, battery, display, sensor(s) and control unit – in order to detect and correct errors, install software updates and thus better guarantee the reliable and smooth functioning of the drive system over its entire service life.
The M200 drive system is already in full production and first deliveries of bikes to the market are expected as of Q2, 2020.
Bafang as a brand is investing significantly in expanding its recognition in the market as one of the leading motor makers. In an interview with European Sales Director Jack Brandsen in January, CI.N learned how the European market was particularly receptive to the brand's setting up of a localised assembly and support centre in Poland.
M200 Technical data:
Sensor(s): Torque and Speed
Rated power: 250 watt
Max. Torque: 65 Nm
Max. Speed: 25 km/h
Crank Interface JIS
Voltage: 36 / 43 volt
Weight: 3.2 kilograms