Batribike's alignment with Promovec delivers growth and supply wins
The Batribike business has shifted a gear or two in the past few years, timing a deal with Promovec spectacularly well to better guaranteed supply and pricing stability. Co-founder Sue Coulson talks to CI.N about the momentum behind the brand…
The past few years have been transformative for Batribike, but for those who haven't had you on radar fill us in on the past year's progress:
It has been a pivotal period for Batribike, as I am sure it has been for many brands. It has enabled us to build on our growth plan and accelerate our business to new levels. As well gaining around 40% more dealers we have introduced new models and new technology.
Underneath we are still have the same values we have always had, but with more visibility, brand awareness and more web traffic directed back to our dealers.
With a key supply partner like Promovec are you at all ahead of the curve to a degree on guaranteeing supply of bikes for 2021?
Using the Promovec system of motor, battery, display and controller gives the advantage of a matched system and also reduces the supply sources, which with the shortages of components being cited across the industry definitely gives us an advantage.
We also have a complete delivery schedule for bikes arriving throughout this year which should give our stockists some confidence.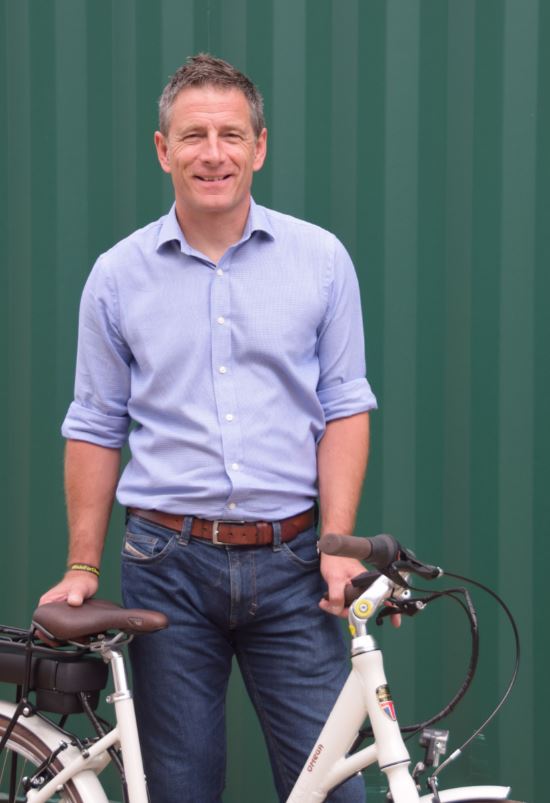 How has the product itself developed with this partnership – what are the key benefits in terms of performance, servicing and pricing?
Since being partnered with Promovec we have increased the range of models using the in-frame battery; the advantage to dealers who wish to stock more than one battery size is clear. We are proud to know the provenance on batteries and motor systems and this in turn gives us advantages including the industry leading three-year warranty on both motor and battery.
In terms of service the battery analyser developed in conjunction with the BMS gives huge amounts of data on what has happened to the battery during its lifetime, including temperatures and charging cycles. The analyser is only available to our dealers. The new Connect+ app takes us another step forward.
By limiting the supply chain in this way we have much tighter control over servicing and price.
What benefits does the Connect+ app offer both the dealer and consumer?
The app has been developed exclusively by Promovec and gives the rider options in terms of how the power is deployed. The rider can choose between 'Speed', where the assistance is a percentage of the maximum speed, so you can feel the boost in speed as you move up the levels; and Power where the assistance is defined by the best motor performance and gives a smooth transition across the levels.
A 'Set Distance' function where you set the distance for your trip (within limits) and the help level is varied to give the best battery performance to get the rider through their journey. All the usual time, speed and distance are displayed, as well as any diagnostic messages.
The bikes also come with a mini LED display on the handlebars so they can be used without the app, if your customer prefers. We have already had good feedback from dealers and customers from the few advance models that were released in the Autumn.
Retailers have obviously taken note as you mention good growth – how broad is your network now and where do gaps exist?
We have had good growth in our network across the whole of the UK. While we do have gaps in certain areas and we encourage dealers to contact us to become a stockist. We are mindful to retain the ability to support all of our dealers to get the best out of becoming part of the Batribike team.
With additional warehousing space now added what capacity has the business for stock now and how full are the shelves going to be heading into spring?
We were really well-placed last year to keep our dealerbase stocked throughout the year with deliveries arriving throughout the year. Taking on an additional warehouse next door enabled us to store any extra stock that we could get to fulfil the extra demand. Going into the current year we have deliveries coming virtually every month throughout the year. The extra warehousing allows us to get single model deliveries giving us the best possible advantages in production.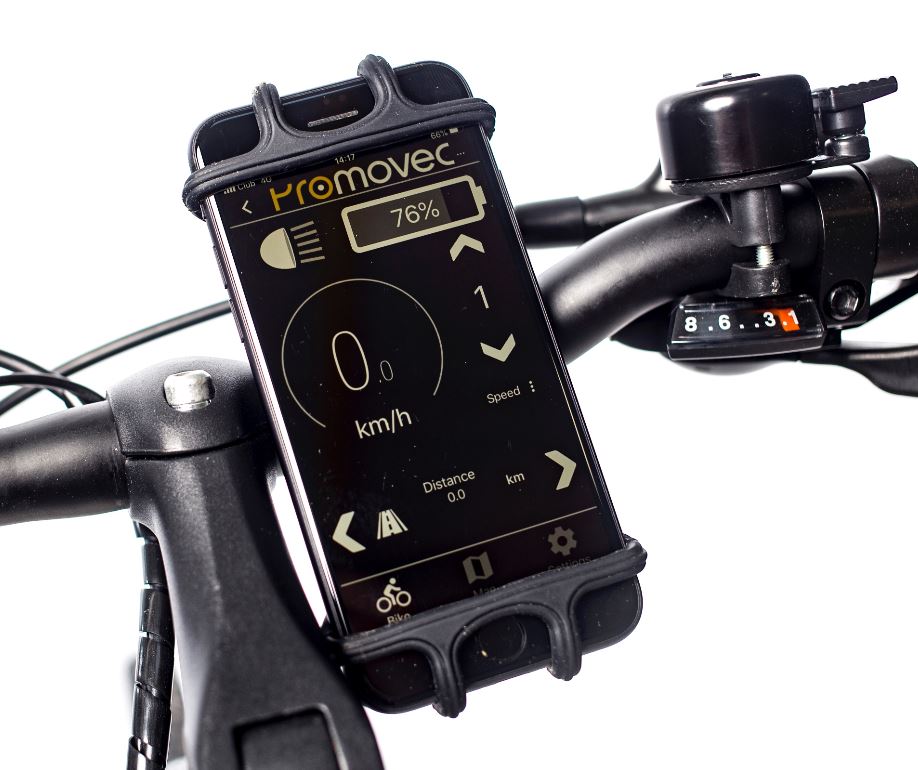 For the bike shop considering stock, what sign up requirements exist and what perks are on offer once registered as an account?
Our application process is easy to complete and we are happy to discuss requirements on an individual basis.
We offer our stockist a unique support package. This includes the creation of a webpage within our site for every dealer with content specific to them and SEO directed to their location. Our dealer news emails throughout the current situation have been sharing latest news and initiatives that we think will be helpful, as well as updates on current stock levels.
Have you any plans to broaden the range in terms of performance, price or bike style in the future?
Our price points are positioned to sit in the bracket below £2,000, an area we feel demands a reliable quality brand offering a concise model range.
We do not change our complete range annually, which is generally appreciated by our dealers. Instead our range has evolved, for example, by utilising existing popular models and fitting the latest tech like the connect+. We also brought in two new models during 2020. The Nebula and Zeta have proved popular, that is despite not having the ability to "launch" in the normal way with shows and dealer visits.
Our future plans include utilising our partnership with Promovec to bring up-to-date features on new models developed in-house for 2022.
In terms of exporting the brand, Batribike is already available across Europe via Promovec, which has further helped us grow.
For shops wishing to make contact with Batribike, or have a rep visit, what's the best point of contact?
The best way to contact the sales team is to fill in the online contact form and we will be happy to contact them in a timely manner.
batribike.com/contact-us/dealer-opportunities
Can battery production be sustainable?
Promovec do make that claim and that's primarily based on the localised production of the batteries, meaning there is no shipping across the oceans for these bike's power systems. This ability comes from a joint venture dubbed Viridus, made up of Promovec and Chinese company Greenway, all led by Jesper Lundqvist.
"Right now, the bicycle industry has an excellent opportunity to lead the way in green mobility, the devices for which must also of course be produced in a sustainable manner. That means there must also be companies in Europe that will help to lead the way and inspire other industries and consumers to adopt the green agenda. Together with our customers in the industry, we wish to be among the trailblazers," says Jesper Lundqvist.
Local production inside Europe also hands e-Bike OEMs a source closer to home. Speed of delivery, which is crucial at this time of short supply, is a key selling point of the Viridus arm.
"Today, if you import the subcomponents from Asia, you have to order six months in advance. This makes life difficult for the bicycle manufacturers, who often require more flexibility in their production. We believe that through European production of green batteries we can create precisely this greater flexibility, thanks amongst other things to the much shorter distances involved. This will also save the world a large amount of CO2, and that's the most important aim," says Jesper Lundqvist.