Battaglin marks 30th anniversary of Roche's Triple Crown with diamond-clad Columbus build
Officina Battaglin has marked the 30th anniversary of Stephen Roche's 1987 Giro d'Italia, Road World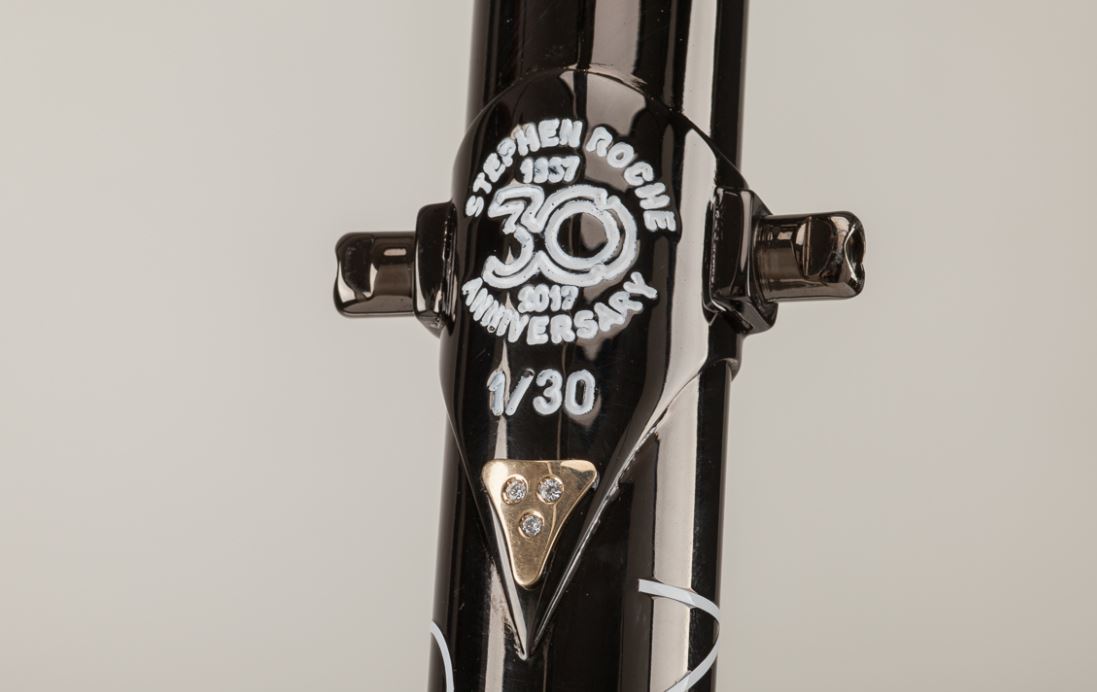 Championships and Tour De France Triple Crown with a limited run handmade Columbus steel frame.
The material of choice during the late 80s, Columbus SLX tubing makes a comeback for the signature build. With the iconic helical reinforcements inside the end of the seat tube and the down tube, Columbus would produce steel tubes that were reinforced only in the bottom bracket area, where higher stress concentrated because of professional cyclists' powerful pedal strokes. At the time it was an advanced solution, which would make for lightweight steel bikes offering the highest level of performance.
The modern day take comes finished in a black chrome that has a reflective shine that contrasts against colourful decal and jewel detail nestled in the lugs. This process will be completed in an Italian chrome-plating shop. The black chrome is a corrosion-resistant coating that will preserve the beauty of the frame. A tiny 750/1000 gold plaque encloses three Top Wesselton round brilliant cut diamonds, evoking the three victories.
Other than Roche, only Eddy Merckx has scooped the triple crown in pro cycling, a feat that requires the rider to undertake the three grueling races in under six months.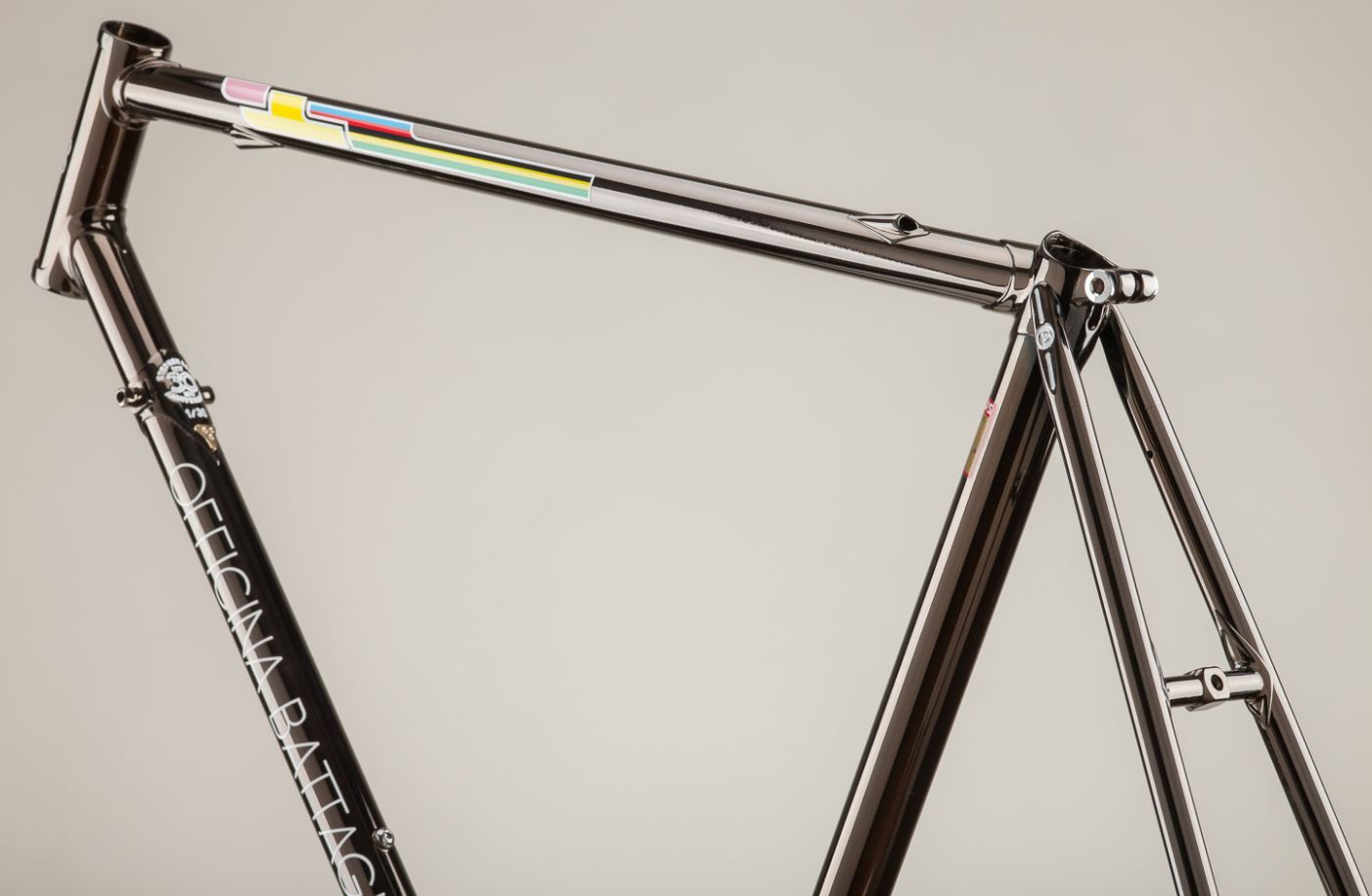 There's a whole generation who became hooked on cycling watching Roche's superhuman attack in stage 21 of the Tour when he literally collapsed on the finish line. Or his successful breakaway in Villach, when he showed an unrivaled mastery of the sport's tactics.
Just 30 pieces of the exclusive frame will be available worldwide.