Bicilet bike rental service launches in bid to drive cycle tourism to European shops
A new bike hire service launched earlier this month is looking to grant bike shops easy hire business by creating a Europe-wide listing service.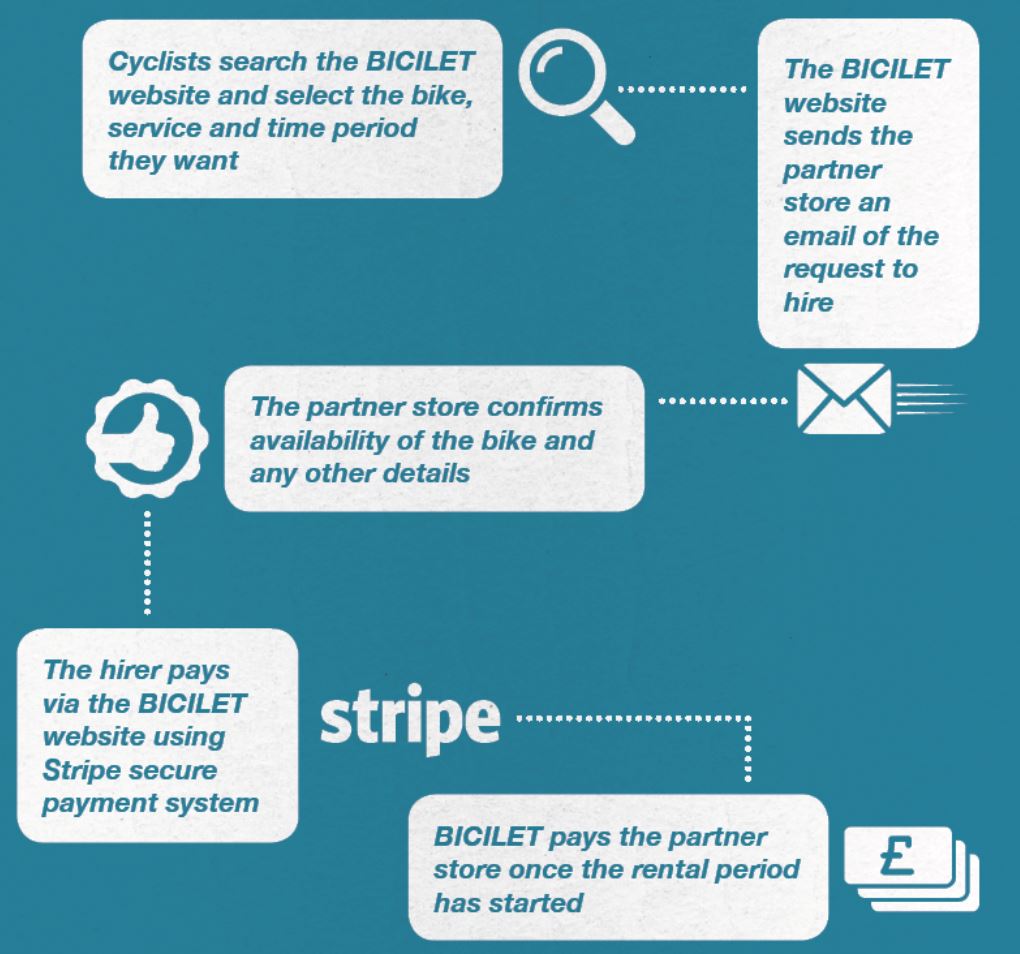 Dubbed Bicilet, shops with available bikes are welcomed to create a free page on the firm's website from which they can attract the business of tourists at their own rates. Once a customer selects a hire from your store via the website, the firm simply takes a 15% commission on the hire fee.
Henry Charrington, the co-founder and CEO of Bicilet told CI.N: "Shops create a page on the website, and list any bikes they have available to hire. Cyclists search the platform, compare, and then book rental bikes directly, paying upon confirmation of availability by the shop. We believe this will make a real difference to shops and cyclists alike. So far we've seen fantastic interest from shops, with targeted pre-launch marketing generating c.180 shop sign-ups across Europe.
Charrington explains the benefits for both parties:
Bike shops now have a platform that will help them maximize their rental income through free placement on a strongly branded and promoted website.
Cyclists / holiday-makers now have a simple marketplace that will take away the pain of finding a bike to hire, enable easy comparison of what is on offer, and provide reassurance in vendor quality.
He added: "We want to open up bike rental to the cyclists who are put off by the hassle and expense of travelling with a bike, and don't know where to start when trying to hire a bike. We also want to grow the number of holiday-makers considering bike rental, by making the process as easy as booking a car or a place to stay. Cycling is growing in popularity – but there's a long way to go. For many, cycling on holiday may be the best place to start. The more people we can get out on the bike, the better."
Businesses are now invited to contact the firm on info@bicilet.com.
Related: World leaders in bike share Motivate and 8D Technologies merge