Bicycle theft surpasses 2 million a year in the USA
A project tracking bicycle theft in the USA by 529 Garage has concluded that over 2 million are stolen annually in America.
Cycling advocacy and registration programme 529 has worked in tandem with police, universities and bike shops to create a database from which it has reached these figures. The database, founded by former Microsoft executive J Allard, is said to be the largest of its kind in the world.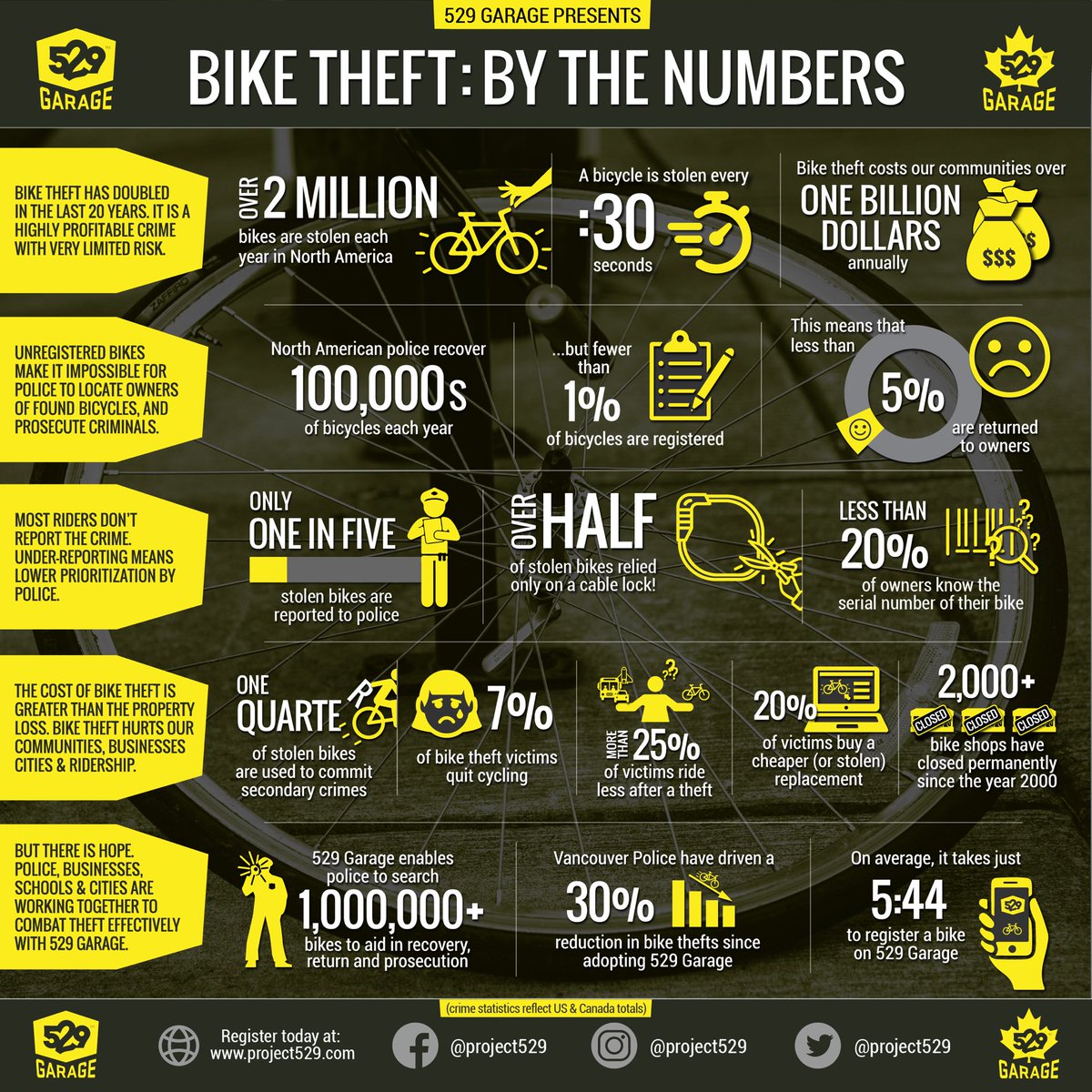 Equivalent to a bicycle theft every 30 seconds, the organisation claims that the rate has actually doubled since the start of the 2000s.
When it comes to preventing bicycle theft, those surveyed reported securing their cycle with only a cable lock. Less than a fifth had any knowledge of their bike's serial number.
The social impacts are worse than just the theft alone, adds 529 Garage, which explains that stolen bikes are often used in follow up crimes, all of which is believed to be costing American communities around $1 billion annually.
The much talked about psychological impact sees 7% quit cycling entirely after falling victim, says the study, while 20% go on to buy a cheaper replacement, arguably meaning they'll go on to enjoy cycling less in future.
Meanwhile in the UK, communities such as Stolen Ride are working to reduce the rate of bicycle theft, an issue that is said to make up about 2% of all reported crime.