Bike guard label leads charge to produce from recycled plastic nets
Rideguard has called upon the bike industry to consider joining its effort to produce plastic products from recycled fishing nets, rather than relying on virgin plastic sources.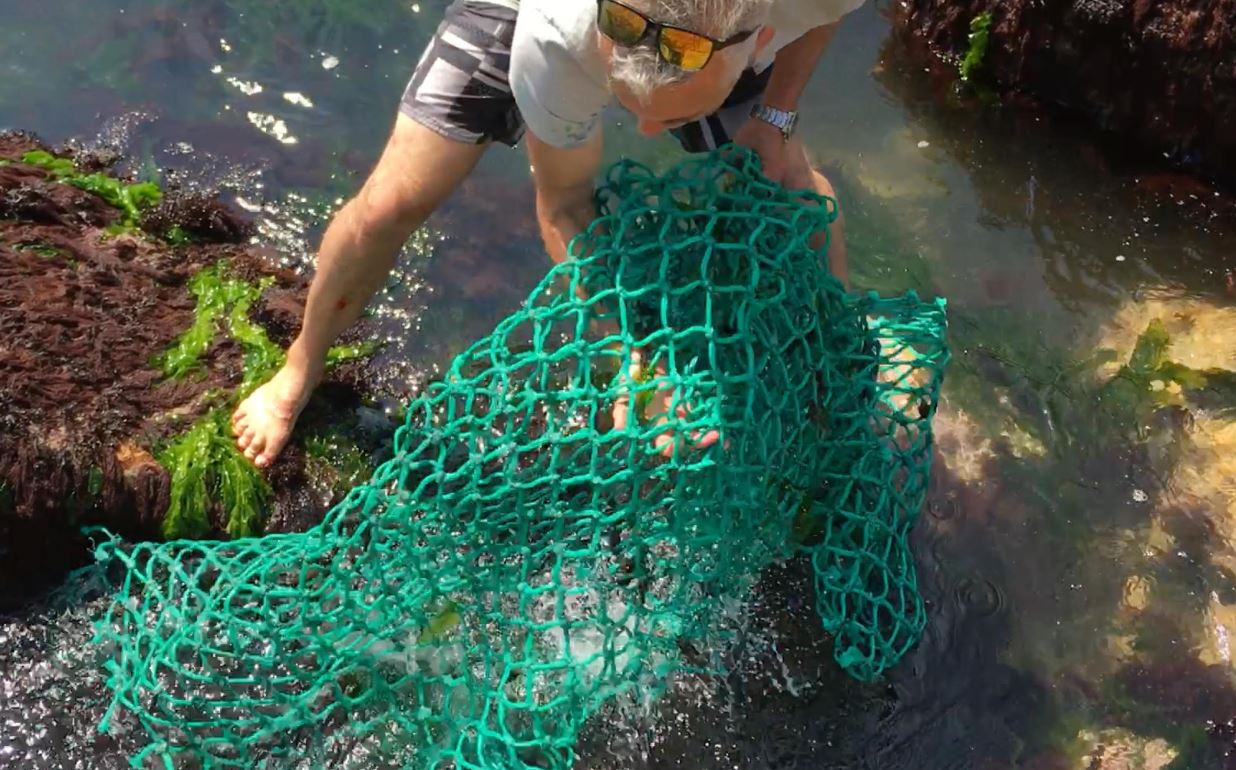 A topic that has been in the public spotlight recently on the back of Netflix documentary Seaspiracy, the subject of plastic in the ocean is a big talking point at present. Bike industry brands have steadily been adapting their packaging and products, but there remains work to be done to meet sustainability goals.
Fishing related pollution is widely recognised as a major threat to marine life through entanglement, as well as damage to habitats, such as coral reefs. 'Ghost Fishing Gear' is estimated to make up 10% of all ocean pollution at around 640,000 tonnes. Left in the ocean it will not degrade and will continue to trap and kill marine life and damage marine habitats indefinitely.
The issue has long been close to Rideguard CEO Ben Gaby's heart. He said: "By investing time into product innovation and material exploration we are proud to have been part of the process in developing the OceanX material which we're using for our new range of mudguards."
"This is more than a range of mudguards, it's about how the cycling industry can be the change we need to see. A commitment to do things differently, making sure that even the smallest things we make create ripples and positive outcomes for people and planet. We have already developed a range of performance cycling components from the nets and we are welcoming conversations with other brands on how they might look to switch production from virgin plastics."
Gaby is a Regional Rep for marine conservation charity Surfers Against Sewage and previously Co-Director at the cycling organisation Trash Free Trails. RideGuard now hopes to be at the forefront of positive change in the cycling industry on plastic use.
Established in 2016, RideGuard already manufactures its products from 100% post industrial plastic waste. The OceanX range includes two new designs, the 'Vision' Gravel bike front guard and 'Gaiter' Gravel rear saddle guard. The best selling PF1 front mountain bike mudguards and rear MTB PF2 saddle mudguards complete the OceanX range.
By working with coastal communities, and NGOs on the collection and processing of end of life fishing nets RideGuard are giving commercial value to this precious resource and preventing it from being discarded in our oceans in the first place.
For more information on converting your products to sustainable or recycled plastic sources, please contact Ben here.