BikeAbility given £5 million in extra funding, but could cash be better spent?
The Department for Transport has announced £5 million in additional funding for BikeAbility training.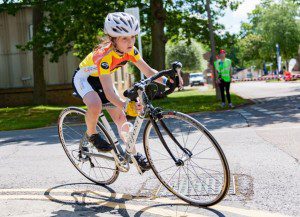 Coming at the same time as a new study suggesting that BikeAbility training may not be particularly effective in creating youth cyclists, many on social channels are already suggesting it's money badly spent without infrastructure in place to promote cycling fit for use by children.
Contrary to that study, the Department for Transport says that pilots of BikeAbility Plus in 18 areas, which ran from January to July 2015, have shown the number of children who cycled to school at least once a week more than doubled to nearly 10 percent.
That's echoed by BikeRight's MD Liz Clarke, who recently analysed 300 of students and their participation post training. In that study 70 percent of respondents said they now cycle more – though BikeRight's training in this instance focused on adults.
She said: "Major cycling infrastructure programmes are happening, especially in London, but development is sporadic elsewhere and in lots of areas cycle paths and lanes are either absent or so poorly designed they offer little or no help to cyclists. That's why training is so important, not just for cyclists but drivers too. It's going to be decades before towns and cities across the UK get anything approaching the quality of Dutch-style cycling paths so we need to train people for what's currently out there."
The additional funding will see a further 200,000 children across England given the modern take on cycling proficiency. The programme will also introduce 4 and 5 year olds to balance bikes, as well as train older kids in bike maintenance.
Cycling Minister Robert Goodwill said: "We want Britain to become a cycling nation and Bikeability Plus will be important in getting more children cycling safely and with confidence. There is no better way to make sure future generations of cyclists use healthy and green transport options. Bikeability has trained more than 1.5 million children to cycle since 2010. This new training will help children, including those from disadvantaged communities, to experience cycling for the first time."
The funding is part of the wider £50 million Bikeability funding for cycle training for 2016 to 2020. Details of this new £5 million element are now being announced and schools will be able to offer the new training to their pupils from September 2016.
The Department for Transport press release says that efforts are being made to bolster cycling infrastructure, including the addition of segregated highways.
Highways England is investing £100 million to provide dedicated facilities for cyclists and walkers alongside and crossing the strategic road network.
The DfT is also providing £15 million for bike and rail in 2015 to 2016 to provide more than 7,500 new cycle spaces at rail stations across England.
We expect today's budget announcement to include further news about infrastructure investment, although this is largely expected to centre around rail and motor travel. More on that as we have it.
Yesterday illustrations of a proposed 5,000 space cycle parking hub at Waterloo Station emerged.