No evidence to suggest BikeAbility training goes beyond the school gates, says study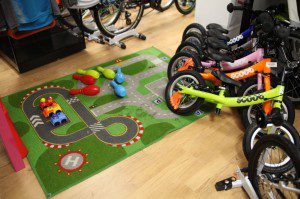 A natural experiment study published in the International Journal of Behavioral Nutrition and Physical Activity suggests that cycle training at schools has no tangible effect on boosting youth cycling levels.
The study took place in the UK where the national training program BikeAbility has thus far seen heading on for 2 million children engaged in cycle training. For this study 3,336 children were involved.
Introduced in 2007 by the Department for Transport, BikeAbility is the modern cycling proficiency and aims to give children the confidence to cycle on the roads. Additional goals include to increase the cycling modal share, as well as decrease the injury rate – something which many would argue can only be achieved through the introduction of safer infrastructure. On this front, some progress is being made, but campaigners argue it's come too late to make the most of a potential bike boom. In London it's become an election issue.
Using a pool of children aged 10 to 11 years old, the researchers analysed data from schools who had completed the training in 2011 to 2012. Parents then reported back on whether the child completed the training, whether the child cycled frequently and whether the child made cycle trips unaccompanied.
The study's conclusion reads:
"Offering high-quality cycle training free at the point of delivery in English schools encourages children to do cycle training, but we found no evidence of short-term effects on cycling frequency or independent cycling. Future evaluation should investigate longer-term effects on these and other stated Bikeability objectives such as increasing cycling safety."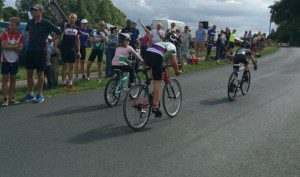 As a general trend, there has been a dramatic decline in independent mobility among youth in the UK since the 1970s. The study asked whether group training in schools might lead to social rides to and from school, but there was little evidence to support that theory in the UK.
A prior survey of 1,974 British children in 1994/95 showed mixed results, with 60 percent of kids who had completed the proficiency test saying they cycled more.
With the UK's cycling infrastructure still very much in development compared to neighbouring European countries, many of which enjoy greater levels of segregation, the results perhaps aren't surprising, with safety concerns among parents a key reason why the results aren't more promising.
The full study is available to read here.