Bob Elliot's new in-house brand Kranx has strong IBD strategy
Cycling parts and accessories distributor Bob Elliot's new in-house designed parts, accessories and workshop brand Kranx will be centred on a partnership with independent bike shops, says the director, Paul Elliot.
The addition of another house label comes on the back of last year's opening of an assembly facility for KX Wheels, which is now offering shops value wheel options in 700C, 26", 27.5" and 29".
Asked if the launch of another in-house label signalled a trend for the supplier, Elliot says not so, with the creation of KX Wheels coming about simply as the result of a prior supplier closing its doors.
"It has been an amazing development for the company, but it wasn't our intention. The brands we distribute are extremely important to us and this will remain the case. Developing our own KranX brand is to help create another angle and take something into our own hands. It is very exciting and the possibilities are endless," said Elliot.
For Kranx, the question is the same as with any other brand "how will this work for shops," he explains. The answer is to create something that is an attractive sales proposition.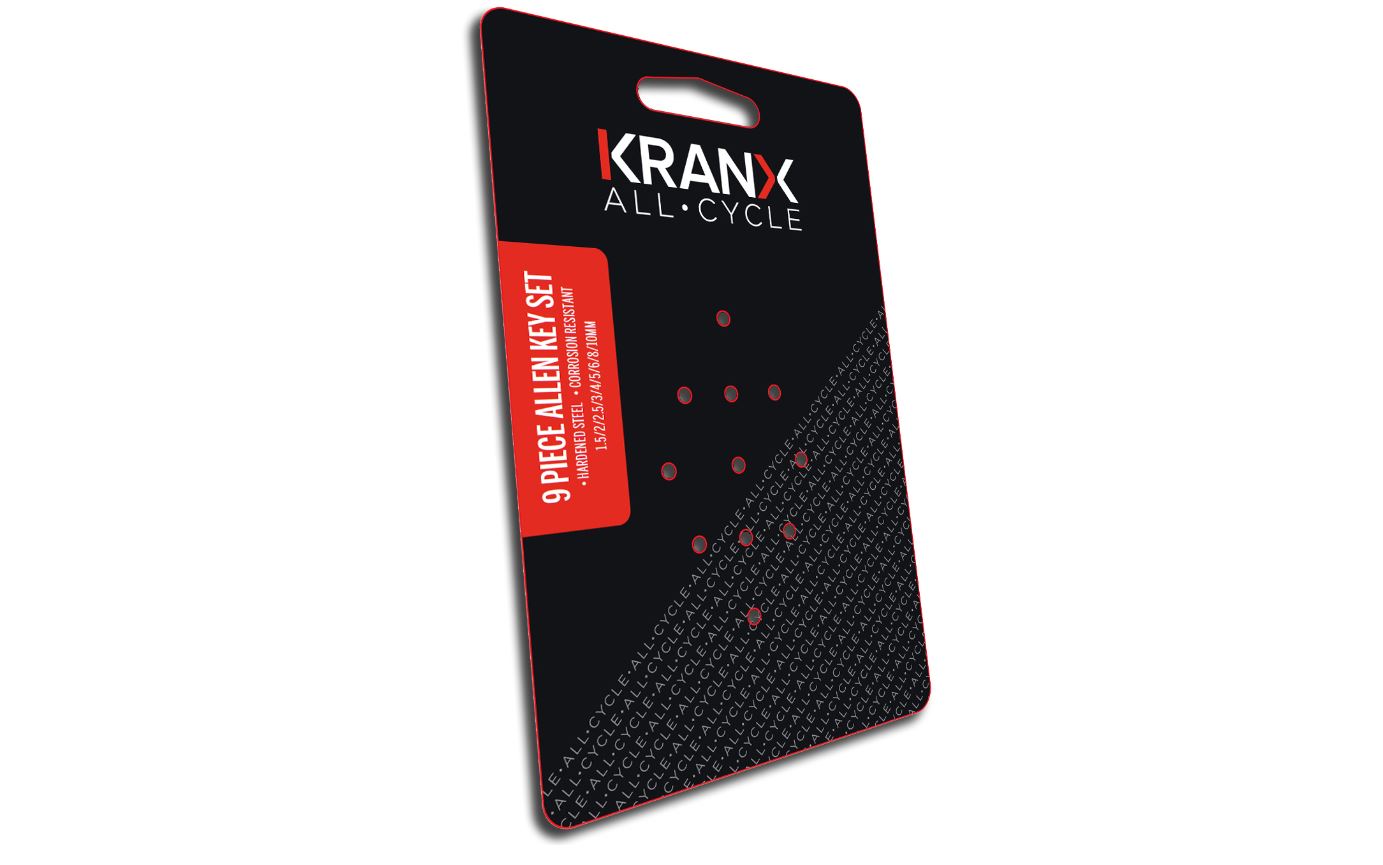 Elliot expands, adding: "The target audience is primarily the IBD. It is a brand that will work well online as well, but we are bringing it to market with the IBD at the forefront of our thoughts. KranX is a hard-goods brand as we recognise this is a sector that the IBD is winning with both front of store and in the workshop. The market we are aiming at is mid-level. The pricing and quality will be above entry-level, but we aren't keen at this stage to bring in product that is expensive. As the brand grows, the idea will be to bring in more premium offerings, but initially the products are hopefully all go-to products for stores."
Stock of the new label is expected to filter through by March end, with the first orders landing with stores by early April. As part of the sign up, shops will be provided uniform packaging for professional presentation and slat wall headerboards.
"We are having some mugs produced so people can admire the range whilst having a brew," says Elliot, adding "we are producing some custom water bottles to compliment those. We will be looking to expand our POS offerings as we move forwards."
We're told that the Kranx brand will expand into further sectors in hard goods in the near future, with discussions underway with industry manufacturers.