From distribution to manufacture: Bob Elliot on launching KX Wheels
Bob Elliot baulked expectations by stepping into manufacturing for the first time with replacement wheel brand KX. CIN asks Director Paul Elliot why the UK distributor has made the move into bulk production…
Despite the fact that the UK is Europe's second largest manufacturing country, we're more used to seeing (or expecting) brands to outsource production overseas. So it was a surprise to see one UK cycle distributor announce it was to move into manufacturing for the first time, in the form of Bob Elliot and new brand KX Wheels.
The replacement wheel line-up will be manufactured in-house and Bob Elliot has bought machinery to bring the project to market. For the background to the move, Cycling Industry News catches up with Paul Elliot days after his return from China Cycle 2019: "It's a monster of a show. We got to meet our regular suppliers and meet with new contacts too, which has been helpful with us now building wheels."
So, what led to the decision for Bob Elliot to become a manufacturer?
Elliot takes up the story: "One of our suppliers announced it was going to close its doors. At that point, our reaction was to go and find another brand as an alternative source for the wheels.
"When you take into consideration things like freight charges [Ed note: and the uncertainty of what they would be depending on the Brexit deal], we began to focus on the UK. We are talking about entry level wheels so it's hard to offset additional charges like freight. So we had discussions with three potential suppliers but they were not offering quite what we were after.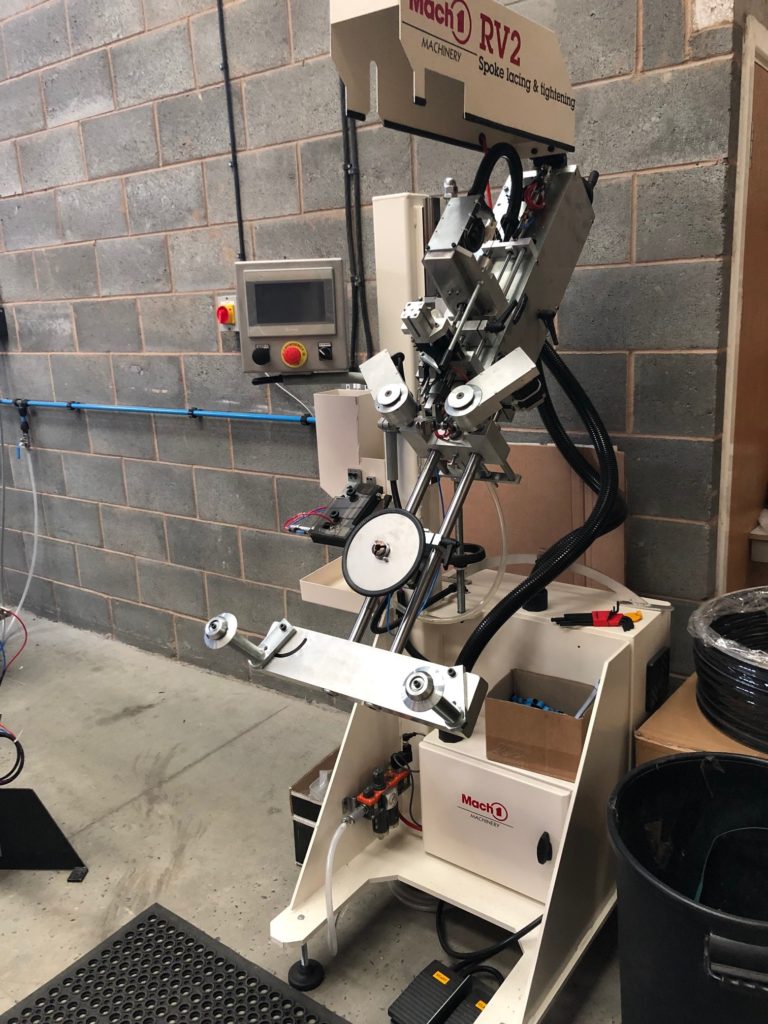 "At this point we made contact with some machine suppliers and started to assess what the costs would be to move into production ourselves, how the wheels would operate in different environments, would it fit with our model of doing business?
"The more research we did, the more the idea of manufacturing seemed feasible. We visited the machine supplier in Europe and spoke face to face with them about the support they offer and it was all ticking the right boxes. Within four weeks the machine was here."
Was the distributor concerned that it would have to recruit experts to operate the machines? Not so, explains Elliot: "We were fortunate because we already had the skills in-house and some highly experienced wheel builders. The only question was how easy it would be for them to adapt to working the machines. But our guys are so experienced that when the guys from Europe came over to train us on the machines, they were learning from us here. That was great to see and to have a meeting of two different ways of building wheels."
The range will be comprehensive and divided clearly into the different adult wheel size categories (700C, 26", 27.5" and 29") as well as various options on colour, hub and rim types. KX will have continuity of components helping to deliver matching front and rear pairs. All wheels will be finished with hangtags ("like those do not disturb hangers you get on hotel room doors"), barcodes and the assurance of strong quality control from Bob Elliot's own production. And thanks to in-house production, the distributor/manufacturer will be able to react to market demands and offer custom options.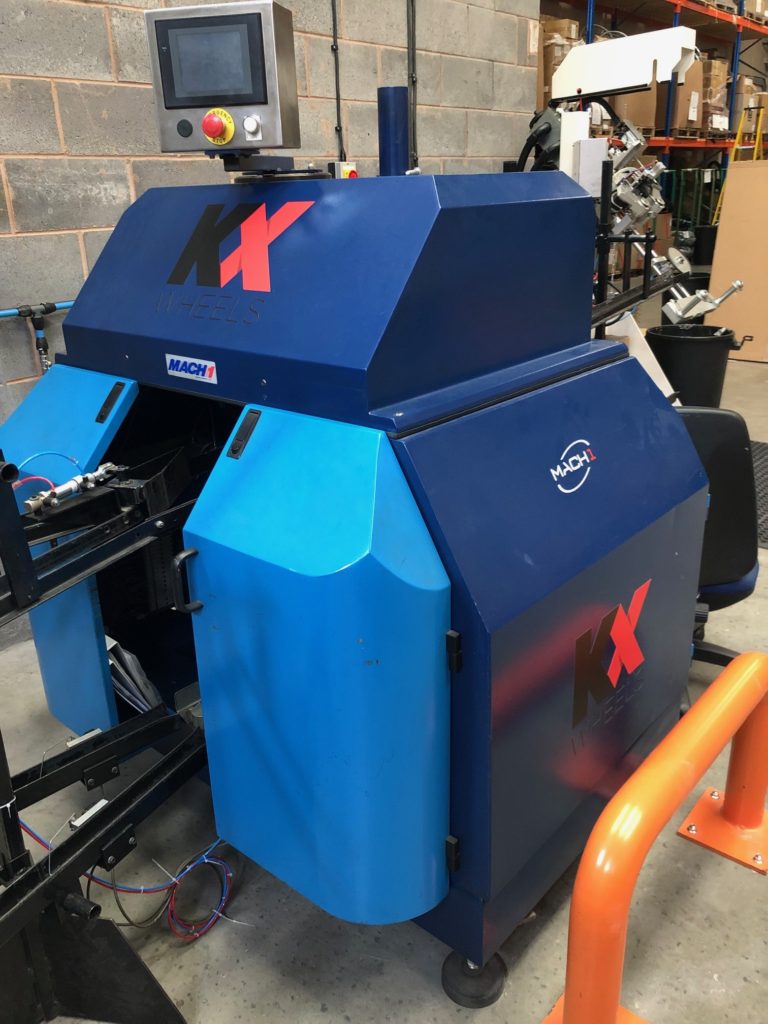 "It's exciting," Elliot tells CIN. "It's well outside our normal remit! We've not manufactured at all before but now we've got to have production plans, we've had to adapt our business software to include new modules on manufacturing, it's a whole new area to budget for… there's been a lot to grasp but this is absolutely the right path for us."
Space has not been a problem either. Thanks to a new build four years ago that saw the firm significantly grow its warehouse area, the machines have easily slotted in. "We built it to make space for more pallets, for goods in  and to generally give us some more warehouse floor space, so we've not had to squeeze it in."
"The brand we were replacing, we wanted to replicate it with KX Wheels to a degree – obviously not like-for-like, but close enough to allow some consistency in the process of bringing this new brand to the market."
Elliot admits production has been daunting. "We tend to bring a product to the market that is tried and tested, while now we are looking at things like raw material prices… it's all quite new."
And would the firm ever consider exporting? "That's not even entered our plans at this stage."
It's no coincidence that Bob Elliot's first foray into manufacturing taps into the servicing and workshop growth trend. "Retail is suffering compared to where it was during the boom years. Our wheels are really in that area of quality replacements from entry level wheels. They are mostly under £50 and we're also offering premium-economy options which retail from £119.99. The possibilities are endless."
With strong colour coded hangtags to make identification of the wheels easy for trade and consumers, it seems fair to say Bob Elliot is enjoying channelling its experience of the market into its own brand. "It's been well received," concludes Paul Elliot. "I think it has been a bit of a surprise and we have had people get in touch. We've also had great feedback from the sales guys who have been taking out samples to shops."
Contact Bob Elliiot on sales@bob-elliot.co.uk or contact Project Manager Sean Green on 01772 459 887 for any further information.