Ceramic Speed's Driven concept seeks a suitor
Having been the toast of last year's innovations at Eurobike, Ceramic Speed's Driven concept was this year again in the spotlight; and potentially seeking a suitor to take the idea forwards.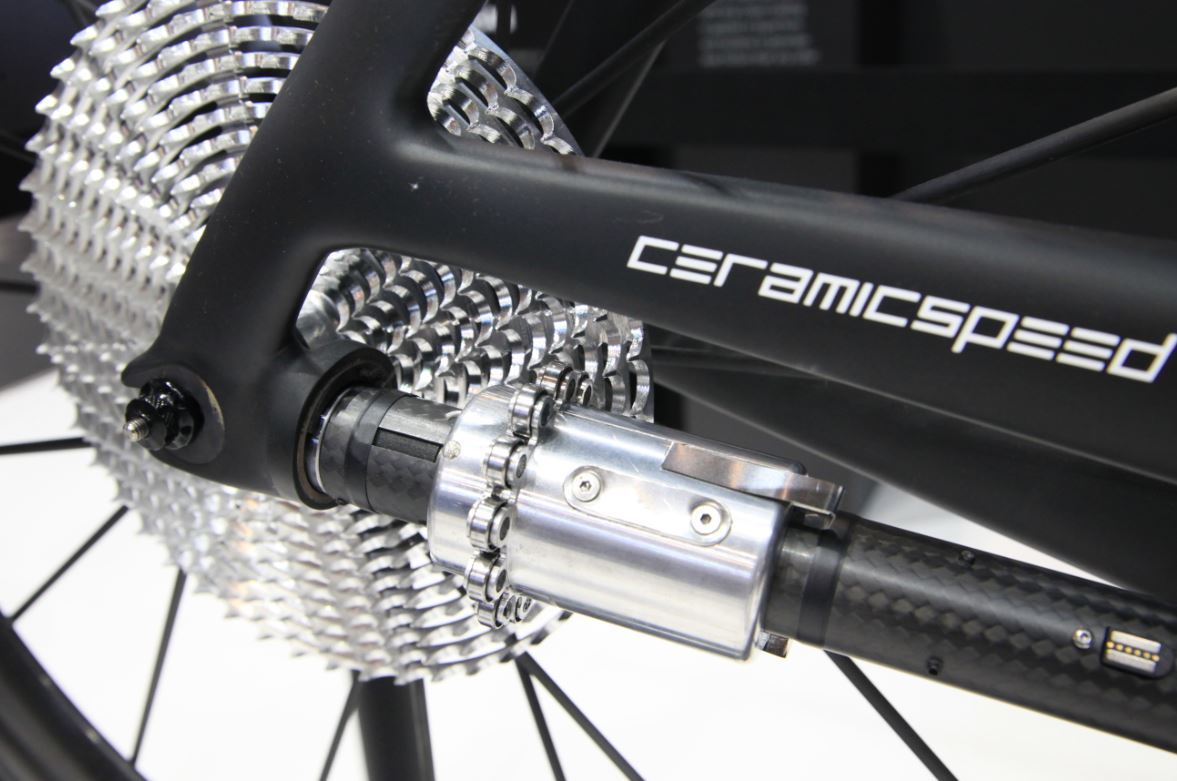 Speaking to CyclingIndustry.News the team explained: "We're actively looking for collaboration having now got through the hardest part of the process; proving that not only does the idea work, it also now shifts and has proven advantages at the top-end of the sport."
Displayed on a Specialized S-Works Venge, on which the firm has now tested its aerodynamics and efficiency claims, the latest iteration of the concept is enclosed in an aerodynamic housing. This, the firm says, gives a 1% aerodynamic advantage over traditional drivetrain.
While that may not sound groundbreaking, it comes paired with an up to 2% advantage in efficiency. Marginal gains, does after all, win races, they say. What's more, there is a 300-gram weight shaving over Shimano's Di2 system, we're told.
Last year, while capturing the crowd, the Driven concept did not shift and naysayers suggested it never would. Ceramic Speed has now proven those people wrong. Working on a split pinion system, there is a lead and follower that trail each other as the system moves sideways across the faces of the relatively 2D sprocket.
"Thanks to a torque decoupler on springs the system only moves as much as it needs to and the shift is incredibly fast. For every one rotation of the driveshaft you can change a gear, so it's no problem to change multiple gears at once at a rate of one per 120 milliseconds," says Alex Rosenberry, the R&D Mechanical Engineer.
The system, while best suited to high-end road and time trial, has now appeared on a mountain bike concept.
Ceramic Speed add: "Where else do you see a lubricated drivetrain exposed to the elements that bicycles are? Now the system is enclosed we can rule out any contaminants entering and therefore give better performance and longevity guarantees."
To see a video of the system shifting, click here.