Christian Wolmar: Has Goldsmith or Khan the nerve to do good by London's cyclists?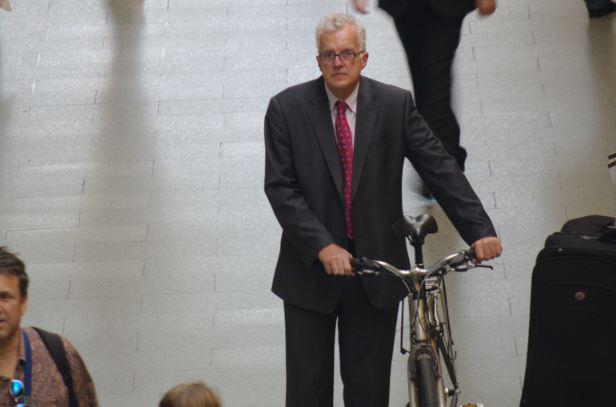 It took Boris Johnson six years before he learned what cyclists in London really need. Despite being a commuting cyclist himself, his first attempt at creating cycle infrastructure after his election as mayor in 2008 was a complete failure.
The first generation of 'cycle superhighways' were anything but 'super' – or indeed highways!.
They were a series of disjointed, but often ill-thought out adaptations of the road structure, supposedly to help cyclists, but, in fact, which at times caused increased danger, as witnessed by the fact that there were three cycling deaths on them. Despite the high cost, absorbing tens of millions of pounds, they were not fit for purpose.
The first generation of Superhighways failed because their designers were forced to compromise as they had to ensure that the routes did not add to the journey times of motorists travelling on them. Without being able to take away road space, or create safety improvements that slowed down the traffic flow of motorists, the result did little to make cyclists feel safer.
To be fair, however, Johnson, learned the lesson, helped in no small part by his cycling commissioner, the journalist and cycling enthusiast Andrew Gilligan. The construction of two major routes through central London that establish safe segregated routes for cyclists is a revolution, not an evolution.
Although not officially open, much of the route along The Embankment between Blackfriars and Westminster bridges can be used and it is an exciting experience to ride along it. It not only provides safe cycling, but also faster cycling since users are no longer controlled by most of the signals along the route. As it becomes better known and opened officially, the route will attract cyclists away from other routes even if that involves a slightly longer journey both because of the speed and the safety.
These routes will be Boris Johnson's best legacy to Londoners and they are scheduled to open before he leaves office, but the new mayor, whether it is Zac Goldsmith or Sadiq Khan, realistically the only two who can win, will need to build on the existence of these routes. They are already transformational, but it will be no good if London just has a couple of good cycleways and the rest of the often sub-standard infrastructure is left as it is. The success of these new superhighways – and I can guarantee they will be successful – must be built upon. New routes must be planned and branches off the existing ones need to be added, but the high standards must be maintained.
Johnson showed great courage in standing up to many vested interests, such as the taxi trade and Canary Wharf limited to push through a scheme that was very disruptive during construction and which, ultimately, will take away considerable amounts of road space from motorists.
The new mayor must be prepared to take flak. There have, in fact been a few worrying signs that neither the two main candidates are prepared to be as radical as Johnson has ultimately been.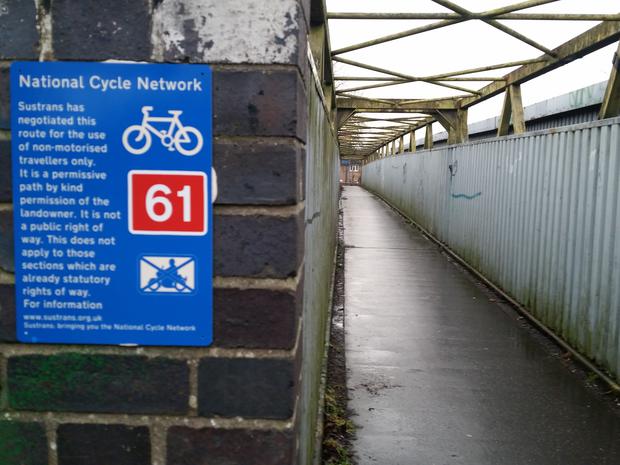 Zac Goldsmith has made a statement about focussing on quietways, another Johnson initiative, rather than on creating cycling facilities on main roads. He seemed to imply that it would be up to local boroughs to plan these routes. This would be a retrograde step as clearly many cyclists want, like everyone else, to get from A to B as quickly as possible.
Quietways are a useful initiative and sometimes can offer good journey times, but sometimes they are really only helpful to local cyclists, or those not in a hurry. Moreover, it is precisely the mayor's role to determine overall strategy and that means creating the right kind of climate for major cycling developments, not leaving it all to the boroughs who often disagree with one another.
There has been a lack of clarity, too, about Sadiq Khan's intentions. In November, he expressed some doubts about Johnson's cycling policy, suggesting that while supporting the concept of Superhighways, he was uncertain about the routes chosen. He has subsequently, however, in an interview in Cycling Weekly, made a much more positive statement, saying he wanted to extend the Superhighways, introduce more 20mph zones and even consider Paris style car-free weekends. He wants London to become 'a byword for cycling around the world'.
The devil is in the detail, as Johnson has discovered. The winner of the election will have to put in place a clear strategy headed by someone like Gilligan who will help push through measures that will not be universally popular. That is the test the new mayor will have to pass.