CIN Podcast: Giant's Bonnie Tu & Taipei Cycle
CIN has branched out internationally for this episode of the podcast, broadcasting from halfway around the world at Taiwan's Taipei Cycle Show… 
A notable event in the bike industry calendar, this year's Taipei Cycle featured 1,409 exhibitors and attracted a total of 17,023 visitors, exceeding last year's attendance by 4.65%. CIN went along to the show to take a look at the industry's up and coming innovations, get a feel for the Asian market and catch up with old and new faces.
We sat down with industry legend Bonnie Tu, Chief financial officer at Giant Bicycles, the founder of Liv Cycling and now chairperson for Giant Global Group, to chat about women's cycling, click & collect, and what's coming up in the pipeline for the world's second largest bicycle manufacturer.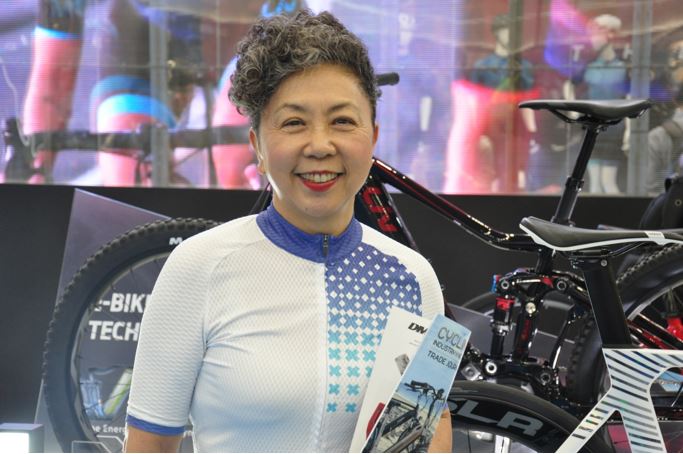 "I personally think that e-mtb is a very good solution for females to get in to mountain biking because the e-mtb will help the women to enjoy mountain biking more; you don't have to waste all your energy on climbing up the hills but you can concentrate on sharpening your skills and enjoy the fun of riding.
"So, I think that is the big trend. We will bring more e-mtb models to the female consumer. I do hope that more females from the UK market can take their riding in to the sport side. That is something I really wish; there were more women who ride…"
To hear Bonnie's full interview, you can listen below or via the player to the right of the website.
Focused solely on the trade, we're inviting industry players, special guests (and just about anyone with an opinion) to talk about all the goings-on in the bike business. Fancy getting in touch with a topic you want discussed, or have something to say yourself? Then contact a member of the CIN team:
Jon Harker (Editor) jon@cyclingindustry.news
Hayley Everett (Staff Writer) hayley@cyclingindustry.news
Logan van de Poel Treacy (Sales) logan@cyclingindustry.news