Taipei Cycle & TaiSPO join forces to see visitor numbers rise & create one-stop-shop platform
This year's Taipei Cycle Show took place 27-30 March, in tandem with TaiSPO, TAITRA's international sporting goods show, at the Nangang Exhibition Centre in Taipei, Taiwan.
The event attracted 1,409 exhibitors and used 4,720 booths, providing a one-stop shopping platform for all-round sports goods in Asia. Exceeding last year's attendance by 4.65%, the show was visited by over 11,000 international buyers, according to TAITRA's figures, with a total of 17,023 visitors attending the show.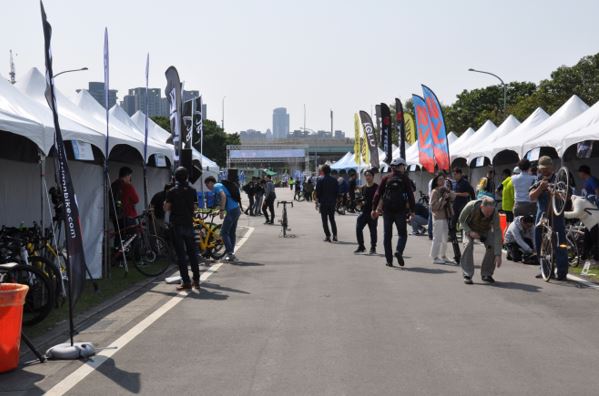 Taipei Cycle hosted its Demo Day one day prior to the show on 26th March, at the Huazhong campsite. Mountain bike, e-bike and folding bike brands such as Tern, Trek and Trigon, attracted a total of 535 local and international buyers.
This year, TAITRA expanded the scale of the Electric Bicycle and Motor System Pavilion and the Taipei Cycle+ Pavilion in Hall 1 of the exhibition, echoing recent industry developments seeing a rise in the interest in and development of e-bikes and LEVs across the cycle market.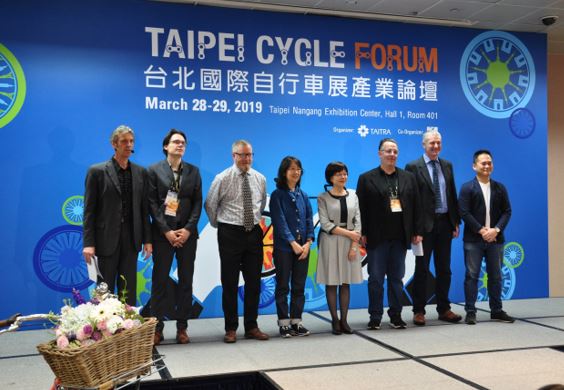 The Taipei Cycle Forum invited speakers from around the world to discuss the emerging topic of urban mobility, and bounced around ideas on how the bicycle industry can capitalise on, influence and adapt to this trend. Over 250 buyers attended the forum, which pulled together discussions on bike design, cycling culture and e-bike trends that could influence our 'future cities', and how the bike industry can best take advantage of this move towards urban mobility.
18 different sporting goods from 16 brand enterprises won Taiwan Excellence Awards, including innovative value products developed by Taiwanese industry representatives such as Yan, Merida, and more.
According to TAITRA, international brands such as SRAM, Mach 1, and Abus mentioned they would continue to participate in the show in the future. Leading tyre manufacturer Good Year exhibited at the show for the first time, and considers, "Taipei Cycle as a platform for launching new development products in Asia. We appreciate the quality of the buyers and will continue to exhibit."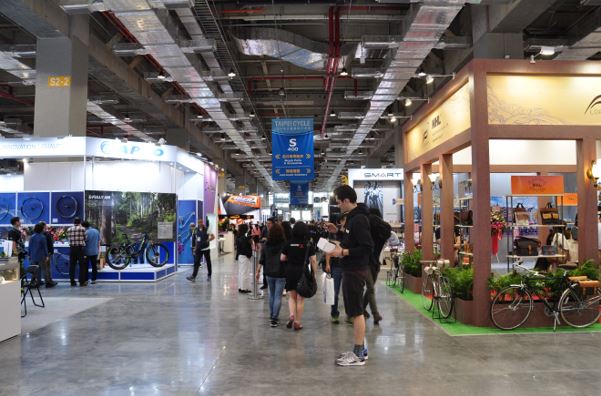 Next year will see Taipei Cycle 2020 held 4-7 March alongside TaiSPO 2020, which will be held 5-7 March. The concurrent exhibition will use both the entire Nangang Exhibition Halls and World Trade Centre.