Cleat-based powermeter Styx vies for crowdfunding cash
A new powermeter from Magnes Sports has gone to IndieGogo to raise funding for a cleat-based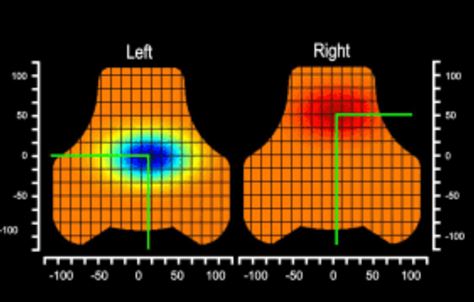 system that requires no modification to the bike.
Developed by a team stemming from the Institute of Robotics and Intelligent Systems at ETH Zurich, the Styx measures how the rider pushes the pedal and how their force is distributed on the cleat, giving insight into technique, pedaling efficiency, and fit to the bike. Feedback is taken from both legs over the full 360-degrees of motion.
Fully transferable between shoes and compatible with Shimano SPD-SL or Look Kéo setups, each 87 gram unit mounts just as a standard cleat does and will run for a 15 hour usage cycle before requiring a recharge. There is a trade off on stack height, but the system's interference is otherwise largely negligible. The firm has included replaceable rubber pads and a tribo-polymer layer to reduce walking wear.
In gathering the data the device utilizes magnetic force sensors and inertial sensors to simultaneously measure force vectors and the velocity of the pedal. Once the ride is complete, the gathered data, combined with the artificial intelligence learning algorithms, allow the user to monitor the power transfer from both legs with what the firm says is "unprecedented detail".
Pre-production the firm has been careful on accuracy promises, citing a recent study that questioned some of the market's leaders as a reason why it has chosen not to put a solid figure on its system's results to date. The firm is however using high-precision industrial sensors to do the calibration and estimates from early tests that it will have an accuracy range inside 2%.
Analytics on cadence, L/R balance, power zones, and the power circle are provided. Based on the insights into technique and long-­term biomechanical output, the user can gradually improve their technique to increase strength and endurance.
It is thought that, regular use aside, the system could have promise for bike fit and pedal technique analysis, potentially making the unit useful to pro fitters who could quickly implement changes using feedback.
To hear more about the system you can head to the firm's Indiegogo here.